Should dogs pee in compounds? Fancy Mumbai apartment says NO
Many owners and residents, you can easily imagine, have pets – and that's the crux of this post. Pets need to answer the call of nature and, it seems, Springs apartments don't have pet loos, so this omission causes the pets to, er, go elsewhere.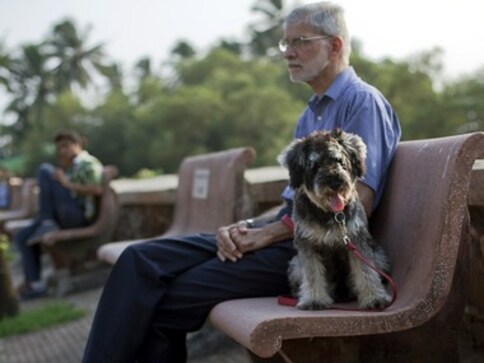 Make no mistake about it, Bombay Realty's property in Wadala (they say Dadar, but that's debatable), Springs, is very, very fancy.
Among the features (just to give you an idea) are, a swimming pool, tennis courts and Jacuzzis. The property has its own sewage treatment plant, solar water heating and rain-water harvesting.
Like we said, it's very, very fancy. Prices, today, can go up to Rs.40,000 per square foot for the upper floors, so the kind of people who own apartments and stay in Springs are, to put it mildly, well heeled.
All have big flats, imported marble flooring, etc. All have cars. Some have fancy cars. Some have very fancy cars. There are a few celebrities who live there, including, of course, the Wadias of Bombay Dyeing.
Many owners and residents, you can easily imagine, have pets – and that's the crux of this post. Pets need to answer the call of nature and, it seems, Springs apartments don't have pet loos, so this omission causes the pets to, er, go elsewhere.
Which the Springs management would not have any of.
So they wrote to all residents, asking them to ensure… oh, forget it. Read the letter:
On 06-Nov-2013, at 1:40 PM, Springs Helpdesk <springs.helpdesk@bombayrealty.in> wrote:
Dear Valued Residents,
Greetings from Springs Helpdesk.
In our continuous efforts to keep the area free from Dog litters , we still have observed Dogs urinating in the walkway or besides parked cars.
We request you to have your dogs trained for non urinating in main entrance porch areas and cleaning of Dog litters on the spot by the person walking along with the dog , this is in order to avoid any inconvenience to the other residents and maintaining hygiene at Springs tower.
Kindly refer attachment for the guidelines to be adhered by the pet owners in the building.
The designated area only to be used for nature calls of the pets which has been identified between the Labour gate and the Tata power substation in the building premises , the designated area is marked in the drawing attached.
Request you all to follow the guidelines mentioned in the above attachment .
Looking forward for your kind Co operation and necessary understanding .
Thanks & Regards,
Helpdesk

If that letter stunned you, it stunned many residents as well. Kurien Mathews owns one of these criminal pets, the ones who dare to piss on lamp posts. He wants to cooperate with the Helpdesk and he seeks help. This is what he wrote to the Helpdesk, taking care to copy all residents.
Dear Helpdesk,
Thank you for your e-mail yesterday regarding Pet Policy.
Please be assured that we Pet Owners, without exception, are working very hard to fulfil your Pet Policy requirements.
However there are some issues we are facing, which we hope you can help us with. In fact, the issues are 5 in number (we have only considered the important ones here). We submit them herewith, for your kind consideration:
1. Every-time we tell our pet (a dog, not a beaver) to not urinate on a potted plant, or a pole, we get a quizzical look - which to us says 'wasn't that meant to be pissed upon'? We have been told that one pet actually looked it up on Google, and proved it.

2. We showed our pet the map you sent. He totally understood it, and then went straight off and pissed on the first pole he saw. My daughter picked him up, and said NO. He did exactly the same thing the next day. Help us sort this, please.

3. How on earth will you clean urine, after the job is done? Should we, from now on, send out our pets with an entourage behind - of mops, disinfectants, dryers?

4. Our pet asked us the other day the following questions (he talks - do come and listen), which we hope you will answer:

• They are many dogs in the Bombay Dyeing Springs Mills compound who howl with unfailing regularity at precisely 2.30 am. Can we get the BMC law of no sound after 10 pm enforced on them? If you wish, a recording with time and date stamp could be provided.
• There are a group of pigeons who regularly violate our window spaces. They drop their white excreta all over our decks, and windows. We think they are pets of JLL or BDMCL. Can we also ask them to do their "job" in the designated area - as per your map?
• We have had some rats, who come in and attack two bananas and one apple most evenings in our kitchen. We are willing to leave those in the designated "map area" (as per your map), so will JLL/ BDMCL please help?
• At 5 am every morning there are those 14,754 crows (we have counted) that start cawing. Again, could/should BMC rules apply? Or we could try and simply arrest them?
• Least of all, those Egrets, on the tree in front, next to the BDMCL offices. Why did they disappear? We bought the apartment because of the rare Siberian cranes and Egrets! They are not there any more. We have been more than a little shortchanged on this little feature, don't you think?

5. Our last point has little to do with pets or animals or birds, but with humans. Why do some idiots honk whilst driving their cars out of the parking building?
Looking forward to your response.
Best
Kurien Mathews
#304
Who will win? The pets or the management? What will poor Rasta do if the Springs management decides to enforce their regulations strictly? For him, it will be, sadly, a dog's life.
World
In the viral video, the canine can be seen attempting to chase away turkeys that pass in the vicinity of his owner's house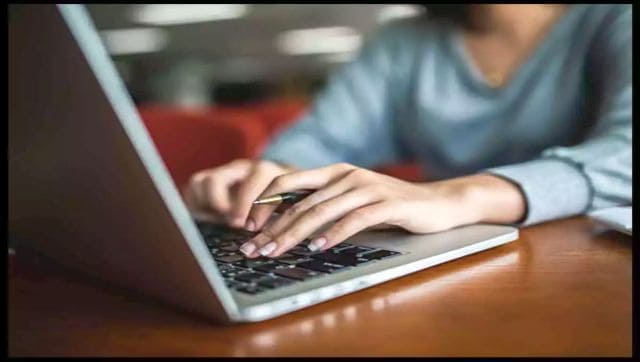 India
Interviews for PET will be conducted by the Board from 9 February, 2022 onwards.
India
A year ago, Ayaz moved to Ragigudda locality which is around 4kms away from his house because his family didn't approve of his love for dogs