Shiv Sena worker Sunil Shitap is a known land grabber, but police and BMC chose to look the other way
Sunil Shitap may just be the tip of the iceberg when it comes to illegal encroachments in Mumbai, and the close nexus between politicians, the BMC and the police promoting it
Shiv Sena​ worker Sunil Shitap who has emerged as the main accused in the collapse of Ghatkopar's Siddhi Sai ​Apartment on Tuesday morning, in which 17 people died and 6 injured, is known as a land grabber who runs a syndicate with BMC and police for illegal construction in Ghatkopar, Vikroli and Powai area.
Shitap, who was produced in​ Vikhroli court,​ was​ remanded to police custody till 2 August​ on Wednesday​. According to Joint Police Commissioner (Law and Order) Deven Bharti, Shitap was booked for culpable homicide. An FIR has been registered at Vikhroli's Parksite Police Station.
When Firstpost visit​ed the spot where Siddhi Sai Apartment collapsed, the locals and​ survivors alleged​ that extensive repairs were carried out in ground floor maternity home, which ​is ​owned by​ Shitap.​ Some residents also said that Shitap had removed the load bearing pillar, due to this the four storey building collapsed.
Though Shitap is not in the list of Shiv Sena office bearer — as several Shiv Sena MLAs have claimed — he has been using his contacts to enter in politics. In the last Assembly election, Shitap sought a Shiv Sena ticket from Raigad, but the party rejected him. Shitap's wife Swati contested the BMC poll in February 2016 on a Shiv Sena ticket from Damodar park in Ghatkopar, but lost to Maharashtra Navnirman Sena's Archana Bhalerao. Interestingly, Sai Siddhi Apartment which collapsed on Tuesday falls in the same area.
Shitap is also ​considered close to several ​Shiv Sena​ MLAs, divisional leaders and ​corporator​s. Shitap also helps Sena's Ghatkopar unit in party activities. But unlike his political career, Shitap has been a successful businessman. The Shiv Sena worker started as a newspaper vendor and then entered in cable networking field. The cable business helped Shitap become popular in a short span of time.
According to sources, Shitap runs three hotels, two bars and restaurants, and more than two dozen flats, shops and commercial activities in Ghatkopar, Vikroli and Powai, sources said. The Rude Lounge in Powai, also constructed in an open place, is owned by Shitap.
Sources at Ghatkopar's BMC office told Firstpost that Shitap had encroached the open space under Siddhi Sai Apartment, and constructed a permanent structure with help from local BMC officer and the police.
In 2009, the BMC had allowed to change land use for the ground floor to become a nursing home. Bhagyashree Kapse, Assistant Commissioner of BMC N ward, told Firstpost that Shitap didn't ask for permissions to carry out new renovations. Kapse said that the renovations — during which some of the main pillars supporting the building were removed — are being investigated.
Local residents, however, told Firstpost that Shitap is closely connected with the BMC, the police and political parties. Shitap owned three of the five flats in the apartments, which were amalgamated into the nursing home. For this too, Shitap didn't take permission from the BMC or the local residents, sources said.
But this is not the only case of encroachment against Shitap, and chances are that the Shiv Sena worker may just be the tip of the iceberg when it comes to illegal encroachments in Mumbai, and the close nexus between politicians, the BMC and the police.
In April 2017, Shitap constructed a 5,000 square feet structure at Sainath Nagar in Ghatkopar west. At that time the BMC demolished the structure. But Shitap's political connections came to his rescue. Surprisingly while the BMC suspended assistant commissioner SM Dwivedi in May 2017 in the case, Sub Engineer Vishal Sakharkar who is also involved in the encroachment case is still working in BMC's Ghatkopar office. According to sources, Sakharkar is considered to be working in close nexus with Shitap.
India
Of over 20,000 people who tested positive for coronavirus in Mumbai on Thursday, only 1,180 were hospitalised and 110 were on oxygen support, municipal commissioner Iqbal Chahal said on Friday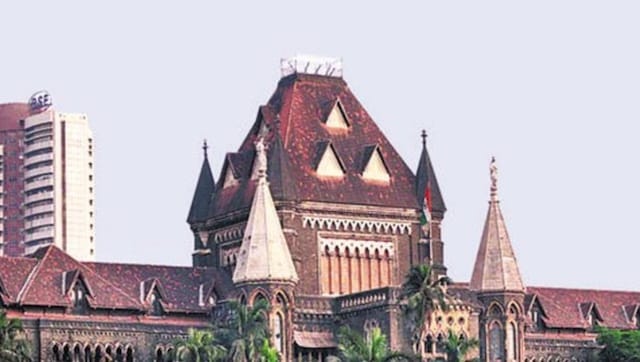 India
Senior counsel Anil Sakhre told the bench of Chief Justice Dipankar Datta and Justice MS Karnik that Mumbai was witnessing a gradual decline in COVID-19 cases in the current third wave of the pandemic.
Politics
The Shiv Sena leader said that providing all support to Utpal Parrikar would be a befitting tribute to the late chief minister of Goa