SC stays Campa Cola demolition, residents get 5 months to vacate
The move is a setback for the residents as they were hoping that the apex court would stay their petition and regularise the flats on payment of penalty.
The Supreme Court today stayed the demolition of  the 35 illegal floors  in the Campa Cola Compound  in Worli and granted the residents  an additional five months to vacate the premises.
The residents had filed for a review petition in the Supreme Court after the apex court had on 27 February  ordered  the BMC to demolish all structures above the fifth floor of seven buildings in Worli's Campa Cola Compound, which would  render 140  families homeless.
These buildings, which were meant to only be five-florey structures,  were constructed in the 1980s by four developers on a plot that used to house Pure Drinks, the manufacturers of Campa Cola cold drinks. However, the developers flouted FSI rules and added several more floors to each of the buildings.
The move is a setback for the residents as they were hoping that the apex court would regularise the flats  on  payment of penalties.
A bench headed by Justice G S Singhvi, however, said that no further time would be given to the flat owners and directed them to file affidavit in the apex court giving undertaking that they would vacate the building.
The court also said that the flat owners would not file any petition in High Court or subordinate courts against order
for vacating their flats. The bench directed that all amenities including water and electricity supply must be restored by the Municipal bodies if it has been disconnected.
The structures include 140 residential flats, many of the occupants of which are senior citizens and residents for more than 25 years.
The illegal floors of the buildings Midtown, Esha Ekta Apartments, Shubh Apartments, Patel Apartments (two buildings), B Y Apartments and Orchid will be demolished.
While the builders were granted permission for ground-plus-five floors, Midtown went up to 20 floors, Orchid to 17, Esha Ekta to eight, Shubh to seven and BY and Patel to six floors each.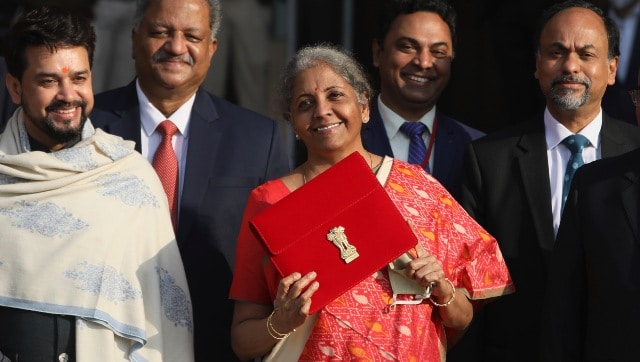 Business
If India is going to break into the next generation of economic reform, there is a dire need for bold steps both on the expenditure and revenue sides
Business
The Budget Session in Parliament will be held in two phases — first from 31 January to 11 February and the second from 14 March to 8 April
Business
This year budget draws bold policy interventions to strengthen digital infrastructure which would eventually help digitizing banking and thereby the overall economy.