On Vada Pav Day: A tribute to the inventor of Mumbai's global snack
Vada Pav Inc. is the story of the vada pav, told through my foodie eyes. My fervent hope is that it makes you yearn to go out and grab one.
It's Vada Pav Day and yes that's a real thing.
But did you know who invented the vada pav? How it became the Indian burger — do you know how it grew from its origins in the street to a must-have snack? But most importantly, do you know how the humble vada pav came to be?
Meet Ashok Vaidya who decided that a pav needs vada and changed the gastronomical scene of Mumbai.

Vada pav is the perfect go-to snack and one can gorge on it any time.
Vada Pav Inc. is the story of the vada pav, told through a foodie's eyes. My fervent hope is that it will force you to go out and grab one.
Shooting Vada Pav Inc. was a one-of-a-kind experience. My whole crew survived on vada pav, partly because we had a shoestring budget and partly because we were shooting Vada Pav round the clock. My only regret is being shooed away from shooting in front of Dadar Railway Station.
That Mumbai, the home of Bollywood, doesn't allow its budding filmmakers to shoot in the city, is just very strange to me.
My satisfaction came from the response of the audience when it finished watching this film at the premiere. No less than 10 to 15 people came and told me that they were going to eat a vada pav immediately.
The family of the man who invented the snack sent me a text that read:
"The film has come out really well you have rightly captured the essence of the entire thing, me and my family will always be thankful to you. Thanks a tonne"
I was moist-eyed then, because that was my real award.
For you, who are about to watch it, I want to make one simple thing known. The vada pav makes crores annually, and yet, almost none of us who devour it know how long it's been in existence or even who brought it to life. With this film, I hope to change that in my own little way.
Snack on!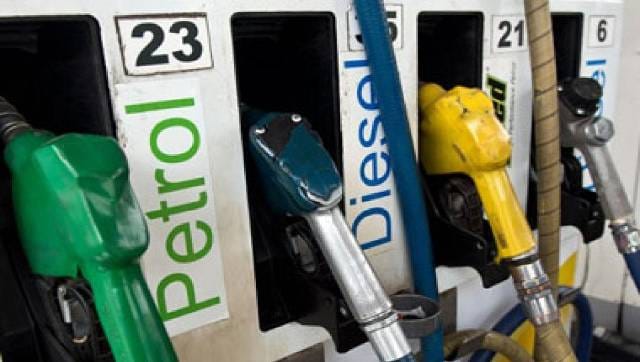 World
Fuel prices have risen not only in India, but elsewhere too. Even if one ignores it, the fact is that state government taxes account for 41.67 per cent of the final petrol price
science
The primary source of vitamin D is that produced in the skin after exposure to sunlight.
World
Merck has submitted the application for molnupiravir, which it said earlier this month was shown to reduce hospitalisations by 50 percent.