Proposal to revamp Nariman Point to cost 3500 cr
It's a great plan, but, with the traffic snarls getting worse by the day, how will people reach there?
Governments love making big plans, and the government in Maharashtra is no different. Now on the table is a proposal for a complete revamp of Nariman Point, which will cost the exchequer Rs 3,500 crore. Great plan, but, with the traffic snarls getting worse by the day, how will people reach there?
Mumbai Mirror has a story on a pair of conmen, one of whom was a successful professional with Samsung. They seem to have been reasonably skilled, having conned Rakesh Roshan of Rs 40 lakhs and impressing the A List enough to be invited to Sant Chatwal's party.
A third conman did in 50 people, cheating them of Rs 5 lakh, promising to facilitate loans for them. Conmen start young, it seems, as this one was just 20.
In disappointing news, the government seems to have wilted before the demands from the autorickshaw unions — including one that says they should not be fined for tampering with meters! Vote bank politics at its best. Hindustan Times devotes a full page to the auto imbroglio.
With the bad news comes the good, as one of the contractors responsible for the terrible roads in the city has lost the security deposit amounting to Rs 70 lakh for concealing information while submitting a tender application.
When you have ridiculous decisions by the administration, the courts step in – this time, to stop harassment of bars. The Bombay High Court had sympathy for a petitioner who wanted that his bar be allowed to stay open as long as some privileged few were allowed.
And finally, to wrap up this morning's take, we end with some good news – at least a positive announcement. The BMC has decided to set up a cell to curb octroi evasion.
Find latest and upcoming tech gadgets online on Tech2 Gadgets. Get technology news, gadgets reviews & ratings. Popular gadgets including laptop, tablet and mobile specifications, features, prices, comparison.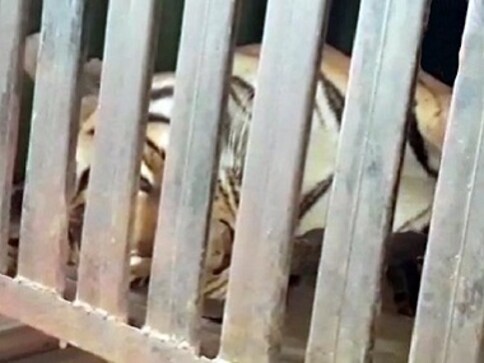 India
The ten people were protesting the death of the tigress Avni, near Air India junction on Tuesday afternoon. They were chanting 'save wild animals' slogans and started walking towards the Mantralaya.
India
Senior IPS officer Himanshu Roy shot himself in the mouth and the resultant injury was visible right upto his skull, a doctor who first examined the deceased officer's body said
Politics
The Bombay High Court on Wednesday asked BJP to remove illegally constructed portion of its state headquarters in the Nariman Point area here within six months.