Mumbai Marathi school introduces spoken English classes to save itself from shutdown
As Marathi medium civic schools face an uncertain future with student enrollments falling by nearly 60 percent, the DS HIgh School in Sion may have found a way to prevent it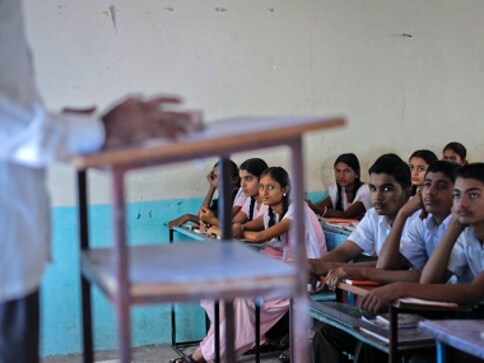 Mumbai: Every year around 30 Marathi medium civic schools shut down in Maharashtra posing a serious threat to the state-aided education system. But amidst the gloom, one school may have given a ray of hope to hundreds of Marathi schools in the state.
The senior officials of the directorate of education seems to be quite taken by a unique experiment conducted in one of state's oldest schools — DS High School, run by Shiv Shikshan Sanstha in Sion, Mumbai. The school recently tied up with Bhakti Shah, a linguistic expert based in Boston, to create a curriculum for its teachers in spoken English.
Teachers, in group of five, spend two hour each week to attend spoken English classes.
"The method uses phonetics with focus on accent neutralisation. Around 35 teachers attend these classes each week and the change is visible," says Rakesh Damania, a linguistic expert who has been conducting the training programme devised by Shah. "The enthusiasm to learn conversational English in the senior teachers is very high. We start with small phrases, then sentences and we also used a skit format for everyone to perform," he explained.
DS High School has 2,750 students in its Marathi division (largely from Sion-Dharavi area), but the aspiration level is very high.
The project aims to ensure that teachers start conversing with the students in English and ultimately teach some subjects in English. "We have informed the parents about the project and the response is amazing. Our admissions have not been affected at all. Today, even the poorest parents want their children to learn and speak in English. It is one singular reason for students to opt out of Marathi schools. So, we decided to work on it with the best linguistic expert for our teachers, who will eventually start speaking in English with students," explains Rajendra Pradhan, president, DS High school.
With Marathi medium schools failing to attract kids, the schools are facing the inevitable conclusion – a shut down. The decline in enrollments has crossed a whopping 60 per cent mark. More than 30,000 students have dropped out of civic schools in the past five years, according to a report by Praja Foundation, a non-governmental organisation. This is despite the fact that the Brihanmumbai Municipal Corporation (BMC) has a mid-day meal plan and very low fees.
The message is clear – change or perish. As expected, the politicians in the area have merely offered lip service but no real help. All parties have and will yet again play the Marathi pride card (civic elections in Mumbai are slated in Feb 2017), but offer no solution even as Marathi medium aided schools are shutting down fast.
Pradhan, an ex-student himself, is taking some path-breaking decisions — get the school's global alumni together, approach corporate companies to get funds under CSR to ensure the school survives the private English school onslaught, but also help other Marathi-aided schools nearby.
The management's decision also prompted the school's principal, AM Mahadik, to join the spoken English class. Mahadik, a winner of many state awards in education, admitted that it was tough for him to communicate in academic conferences as he is unable to speak in English. "I'm attending the classes, and I want this project to work," he told Firstpost.
History teacher Kalpana Patil stated that the stress on spoken part of the language rather than tough grammar is working for her as well as many teachers. "I've started speaking to students in English. It is a good beginning," she said.
On the other hand, Anagha Bhiwandkar, an English teacher herself told us, "The truth is that teaching the English textbook comes natural to me, but even I'm unable to converse in English. I'm glad that the school is giving us the opportunity to train ourselves and learn the language," she said.
So, will all this eventually work? "Frankly, we have no option. The teachers have to bring in the change in them and pass it on to students. Today, spoken English is a key element for all kids to find a job and progress. We are doing it and yet protecting the Marathi culture," added Pradhan.
Smita Deshmukh is a senior journalist and communications expert based in Mumbai. You can follow her on twitter @smitadeshmukh

World
Schools and universities have been warning that students would use AI generators like ChatGPT to cheat in exams and assignments. To curb that, OpenAI has launched a new tool called AI Text Classifier, which assesses and labels whether a piece of text was written by AI or not.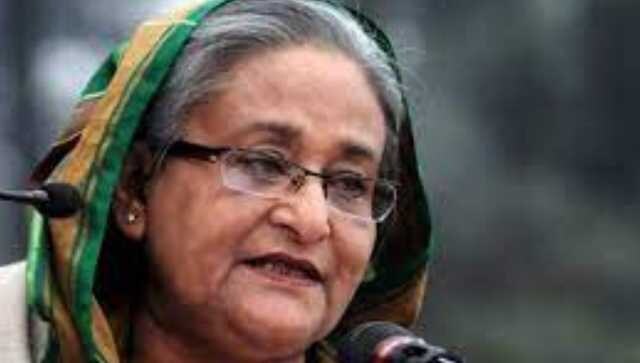 World
Last month, the Taliban government cracked down on women's education with the higher education ministry ordering indefinite ban on university education for women in Afghanistan
Business
Nirmala Sitharaman also stressed on the need to address learning loss. The National Digital Libraries will have geography, language genres and device-agnostic accessibility