Mumbai Sniffers: Ever wanted to be a private detective?
So long as the city grows, and its fears with it, detectives say the potential for business growth is limitless.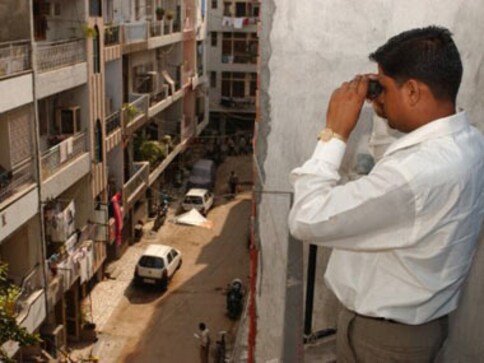 Maximum Mumbai — the city that never sleeps, the stock exchange behemoth, the desi version of the American dream, heart of filmistan... Hush! There is a lot more than meets the eye on India's richest sea shore.
Enter the Mumbai of secrets, corporate frauds and conspiracies, crimes and pre-marital scandals. In this city also roam a class of people ready to sniff, survey and snuff out the hidden. Ironically, for these detectives, 'growth is limitless' because it also means growth in crime.
"Growth is limitless. The city is growing by the day and so are essential services," says Gautam Giri, general manager, Maharashtra, Sharp Detectives. "Mumbai is fast becoming like any western city in the world and the citizens are adapting and accepting of hiring private investigators to carry out their requirements." "Growth is exponential here," echoes BK Puri, chairman, Lady Detectives India.
What has Mumbai got to hide and what does it fear?
Surprisingly, the city that hosts the country's biggest corporate houses, fears a broken heart more than a corporate fraud. "Currently the trend is towards personal requirements such as divorce data collection for court and for pre-matrimonial check for prospective marriages," Puri says.
Giri says the cases they handle vary from matrimonial discords to divorce data collection to corporate investigations to background verification to employee follow-ups to surveillance throughout Mumbai to serving court summons to technology malpractices checks to antecedents to recovery data. And "you can't leave the glamour industry. Detectives are increasingly hired by people associated with fashions and films," Puri said.
Do they feel bad about tearing into people's secrets. Giri says, "Everybody has secrets and everybody has reasons not to divulge them. All our clients are in some way or the other affected by their problems, hence they come to us... Our job is not to assess what is right or wrong; our job is to hand over data which will assist our clients to make decisions about their lives," he says matter of factly.
Giri may be a secret hunter, but is good in keeping secrets as well. He offers words instead of numbers when questioned about the fees. "Every case is unique and every case has its shortcomings. Our charges vary from requirement to requirement, we study the clients requirement before we can quote on a job," Giri quipped, avoiding figures.
Puri was equally smart in refusing to divulge monetary details pushing it to customers' needs.
He gave a warning though. "We have to be careful in choosing our clients." No matter what the money involved is, the job definitely has a risk factor for the sleuths and clients. "Our employees know the risks of working in this line of work; they also understand the shortfalls of being a private detective in Mumbai. Our clients are completely protected by a non-disclosure agreement whereby they are assured that their data will never be leaked to a third party without their consent," Giri says. He expresses faith in law and asserts that they do nothing illegal.
Giri honestly accepts that detectives are not above fear and there is indeed risk to life. "There have been so many situations when fear creeps in but we accept it, take up the challenge and put our emotions in check. Most cases have that element of excitement and fear which all of us cherish," he said.
Puri is more candid about his strategy. His office houses him and his personal staff. "My investigation team sits more than 20 km away. Neither the investigator nor the client know each other. Hiding identities is our biggest weapon," he says.
Wanting to know how they market themselves, I ask Giri about the marketing strategies. "We have been around for the last 40-odd years. Most of our clients give good feedback about us. We can safely say that our major chunk of marketing is word of mouth," he says. Perhaps it is the cheapest way to sell the product. However, this world of clandestine chests is not without competition.
Puri is aggressive in approach about competition: "We give 100 percent. Without being the best you have no right to be on the top."
And holidays? "In our line of work, there are no timings as such; every day and night we may have to move as per the client's requirement. Our conduct is based on the merits of the case and expectations of the client," Giri says.
I wanted to know if this field was actually as exciting as James Bond movies and Sherlock Holmes short stories make it out to be. While Giri is more poetic, saying "follow your passion and the rest will be cool" Puri says "Not at all." Period.