Mumbai: 34-yr-old man dies after falling from overcrowded train on Vashi bridge; family blames CR 'motormen's strike'
A 34-year-old garment store employee from Nerul in Navi Mumbai died after falling off from a overcrowded CST-bound train on the Vashi creek bridge on Friday when hundreds of Central Railway motormen went on strike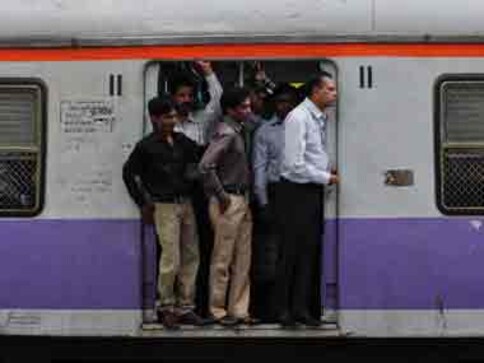 A 34-year-old garment store employee from Nerul in Navi Mumbai died after falling off from a overcrowded CST-bound train on the Vashi creek bridge on Friday, said a media report. The victim's family blamed the disruption in train services after hundreds of Central Railway motormen went on strike to protest working overtime.
According to a report in Mumbai Mirror, Satish Kamble, who worked in Chembur, fell off a first class compartment on the train at 11 am and was later found lying on the tracks. He was rushed to Rajawadi Hospital but the doctors declared him dead.
Central Railway commuters were severely inconvenienced on Friday after suburban drivers, called motormen in railway lingo, followed a mechanism known as "work to rule" which led to the cancellation of scores of trains, said railway officials.
The Central Railway motormen have been demanding that the railways fill up the 229 vacant posts in their cadre and also stop "harsh punishments" like dismissal from service for an offence called "Signal Passing at Danger" (SPAD). SPAD, or overshooting a red signal, is taken as a serious offence, almost at par with an accident, and motormen are liable to be dismissed from service if charges against them are proved.
Kamble's sister Swati was inconsolable and blamed the railway officials for the incident. "I lost my brother because of overcrowding. My parents were dependent on him. They don't know what they will do now," the report quoted her as saying.
Agitating Central Railway motormen, under the aegis of the Joint Action Forum, on Friday said that vacancies in their cadre was forcing them to work overtime which in turn was causing stress-induced mistakes like SPAD.
Under the "work to rule", he said that motormen refused to work overtime which was the usual practice to tide over the vacancies.
Central Railway officials said that between 100-200 local trains were cancelled through the day due to the motormen's stir.
The strike was called off after a meeting was held between motormen and Central Railway divisional railway manager SK Jain in the afternoon after which the latter told reporters that the matter was an "internal one" and had been sorted out "amicably".
With inputs from PTI
also read
Corporate
Last week, Finance Minister Arun Jaitley had said the government was taking steps to professionalise the management and help them strengthen the risk management system in the public sector banks.<br />
Corporate
The CBI has initiated a probe to investigate why its officials didn't arrest the vice chairman of Bhushan Steel.
India
The Railways resumed 'selective' suburban train services on the main and harbour lines in Mumbai for ferrying essential staff