MCGM must upgrade ALM movement to attract 'new' generation, revive community participation
If the MCGM doesn't bring in a fresh perspective in the concept of ALM's and doesn't restart a fresh dialogue with its citizens using innovative methods and motivated staff, the day is not far when Mumbai will lose its spirit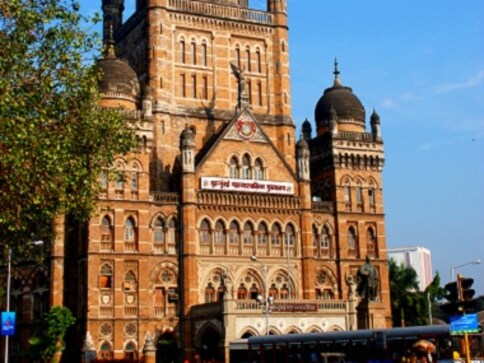 Mumbai city has over 600 advanced locality management (ALM) groups registered with the Municipal Corporation of Greater Mumbai (MCGM) since 1997. The ALM movement, which took off 20 years ago as a community participation initiative to help the administration with garbage management, was one of the most successful citizen movements in the country. Its success even inspired cities like Bengaluru and New Delhi to adopt the same model.
Two decades later, however, the number of active ALM's in Mumbai are dwindling. The citizens who were the harbingers of these neighbourhoods have either grown old or lack enthusiasm. A lot of this has to do with the MCGM's fading interest in the whole movement. There needs to be a new thinking introduced so that the next generation takes the ownership of their neighbourhoods. In the age of the internet and GIS systems, it is time to revisit the old model, bring in new initiatives and citizen participation methods to create vibrant communities.
What are ALM groups about
Under the original concept, a group of residents from a particular neighbourhood could come ahead, pool their strengths and resources to form an ALM and help the MCGM in better and efficient garbage management. The idea was to replace "confrontation and complaints" with "cooperation and consultation", the MCGM manual says. Following the ALM registration with the MCGM, concerned officers would visit areas, take monthly meetings and participate in civic campaigns floated by the MCGM. A few years later MCGM included clauses of rainwater harvesting, beautification of neighbourhoods and local civic issues in the scope of ALM's agenda. In today's scenario, such meetings are far and few, and takes place only in wards like Bandra where citizen's movements are strong.
The ALM concept took off from a string of complaints from residents of Joshi Lane from Mumbai's eastern suburb of Ghatkopar in 1996. They complained of garbage stench due to piles of dirt lying at road corners and unclean streets. The citizens took it upon themselves to keep the area clean and monitored the garbage disposal and street cleaning. The ward official from Ghatkopar saw this as a replicable model and thus the ALM concept was born.
The two-decade long journey of ALMs
In 1997 the first ALM in the city was registered at Bandra's petite St Peter Dias Road where resident Savita Mehra introduced the concept of garbage segregation and composting. Soon, there were ALM's springing up everywhere in Mumbai — Diamond Garden in Chembur, Little Gibbs Road at Malabar Hill, Khar Residents Association at Khar, and Hillside Residents' Welfare Association at Mulund among others. Apart from garbage segregation, residents started involving themselves in the laying of neighbourhood roads, tree protection, monitoring lights, installing CCTV cameras and even coordinating hawking activities. ALM 144 of Bandra took up the safety and security of their area in 2011 by fighting against the noise and litter that pubs and discos were causing in residential areas, thus creating new strides in the movement. Residents here collected a contribution of Rs 1 per day from each household to ensure a security guard and a sweeper was employed in the area.
While all these examples are sure to boost the feeling of belonging and ownership in communities, they are far and few. "It is time that the MCGM charts out a new programme where the younger generation can be involved. If Mumbai's civic body has pioneered this movement, it should be taken forward in new ways," says Seema Redkar, a former nodal officer at the MCGM who was in charge of the programme between 2005 to 2007.
Going beyond the municipality like Delhi's Bhagidari model
A more holistic programme like the "Bhagidari" model of New Delhi could be a starting point. Former New Delhi chief minister Sheila Dixit rolled out a "Bhagidari" model in January 2000 under which 1,100 citizen groups were formed whereby citizen panels interacted with the Delhi Jal Board for water problems, Delhi Vidyut Board for electricity problems and other agencies apart from the Delhi Municipal Corporation. Citizens became a part of state campaigns like Clean Yamuna, anti-plastic and anti-littering, and even hospital reforms which meant that their involvement was not restricted to their neighbourhood.
Also, nodal officers who are spearheading the project should be those who understand the subject and are from the background of social work and community development. If the managers at the MCGM level are not motivated, then the programme cannot succeed.
Learning from the world
New methods of engagement can be included like creating ALM apps. The city of Boston engages with citizens through their app called "BOS:311" where issues right from potholes to parking, public parks and even time of your garbage pickup van can be tracked real-time.
Rewarding systems and public service motivation (PSM) plans need to be drawn up for ALM's to make their neighbourhoods better. Monthly newsletters that appreciate the work of communities and officials should go to every household. Social media networks and campaigns can be used for attracting the younger generation to be community leaders.
In conclusion, if the MCGM doesn't bring in a fresh perspective in the concept of ALM's and doesn't restart a fresh dialogue with its citizens using innovative methods and motivated staff, the day is not far when Mumbai will lose its spirit.
The author is a research fellow at Observer Research Foundation, Mumbai
India
Ditching their bullet-proof vehicles, four US women diplomats took to the streets of the national capital on Wednesday with their 'personalised auto-rickshaws' in their 'out-of-the-box' diplomacy styles
India
After reviewing the details of three assaults on Sukesh within the jail, a bench presided over by Justice Ajay Rastogi issued a notice to the Mandoli Jail administration and sought a response within a week
World
The Biden administration is committed to getting Eric Garcetti as the US envoy to New Delhi, the White House has said, hoping that the Senate will confirm his nomination soon.