Maharashtra legislature repeals 64 archaic acts: A look at some outdated laws in India
Maharashtra legislature took a positive step when it repealed as many as 64 archaic laws on Sunday. Some of these laws date back to 1876.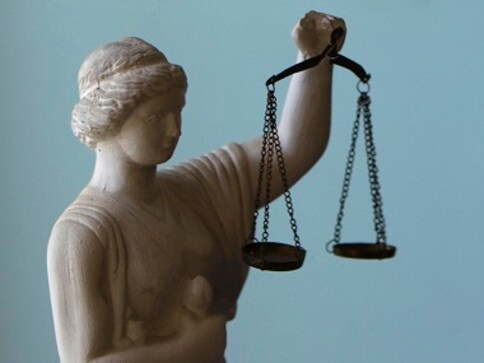 Archaic laws are among the biggest problems facing India. Apart from the fact that some laws like the one on sedition have led to conflicts and protests in India, there are other laws in our country which are so ridiculous that you wonder why they were created in the first place.
However, the Maharashtra legislature took a positive step when it repealed as many as 64 archaic laws on Sunday. Some of these laws date back to 1876.
'Maharashtra Repealing Act, 2016', passed by both houses of the legislature, is a part of larger exercise to delete altogether 191 such irrelevant and outdated legislations which have been deemed fit for removal from the statute book by the Law Commission.
These legislations have been divided into ten volumes and are to be repealed in phases, from the ones dating back to 1827 to those passed in 1984.
Of the total of 191 acts, 54 concern the Urban Development, 39 relate to the Revenue Department and 14 laws concern the Law and Judiciary.
Among the legislations repealed recently is 'The Maharashtra Dog Race-courses Licensing Act, 1976,' which regulated dog races. In these races, an object propelled by mechanical means was chased by dogs. But these dog races stopped taking place a long time back. In fact, we wonder how many people were aware of the fact that there was actually a law on a race for dogs.
'The Tolls on Roads and Bridges Act' dated back to 1875. It empowered the officers to levy toll on road traffic. The rate ranged from Re 1 for four-wheeled carriage on springs to 12 annas for carts and hackery (two wheel cart or sledge on springs drawn by horse or any other animal).
'The Maharashtra Refugees Act, 1948' was meant to regulate registration of refugees coming from 'West Pakistan' during the Partition. Most of these refugees settled in Mumbai, Ulhasnagar and Jalgaon, among other places. This would have been a very appropriate law if we were still living in 1948 and West Pakistan still existed.
'The Indian Lunacy, Bombay District Municipal and Bombay Municipal Boroughs (Amendment) Act, 1936' provided for a local authority for recovery of the cost of the maintenance of the 'lunatics'.
Of course, the good news is that these laws have been repealed.
Here are other laws in India which will make you shake your head:
For example, the Bombay Prohibition Act, 1949 states that a person is allowed to drink or possess not more than two units of alcohol a day. For hard liquor such as vodka and gin, the two unit limit is 214.28 ml (three and a half pegs), for beer it is 1.14 litres — a little more than two pints, and for wine, the limit is 0.448 litres.
So, consuming beer is all good until you have that third pint.
The Young Persons (Harmful Publications) Act, 1956 says that the law aims at preventing the dissemination of "harmful publications" to young persons.
The problem here is that the definition of "harmful publications" is so vague that in order to rid Kochi of marijuana and other drugs, the police had not only raided several joints, but had also booked and arrested sellers of Bob Marley merchandise, including t-shirts, bracelets, bumper stickers and key chains.
The East Punjab Agricultural Pests, Diseases and Noxious Weeds Act, 1949 states that in face of danger of an invasion by locusts, the government has the right to call upon any person aged above 14 years to fight the attack. The person has to respond to the beat of the drum in the city's centre, failing which he will have to pay a fine of Rs 50 or be subject to simple imprisonment extendable to 10 days.
The infamous Section 124A of the Indian Penal Code, which deals with sedition and had actually been coined to protect the British royalty from protesting Indians, says that any word, either spoken or written, or sign, or visible representation which incites violence, hatred or contempt, or excites disaffection towards the Government in India is punishable under the law.
Because of this law, amidst national outcry, Aseem Trivedi, a political cartoonist was arrested for posting caricatures of the Indian Parliament, national emblem and the Constitution on a web portal.
Section 377 of the Indian Penal Code, which came into force in 1862, says, "Whoever voluntarily has carnal inter­course against the order of nature with any man, woman or animal, shall be punished with imprisonment for life, or with imprisonment of either description for a term which may extend to 10 years, and shall also be liable to fine."
Even though the Delhi High Court in 2009 had de-criminalised consensual homosexual acts in private, the Supreme Court reversed the verdict in December 2013. This law has only worsened the discrimination and prejudice against the LGBTQ community.
With inputs from PTI
India
A citizen languishing in jail for a minor misdemeanour such an irresponsible or offensive social media post is blot on our judicial system and the sanctity of the republic itself
India
In the video, the officials were seen counting the bundles of notes of all denominations between Rs 100 and Rs 2,000 piled up on the table and bed
World
The International Day against Drug abuse and Illicit trafficking aims to instill a sense of responsibility among people around the world, particularly youngsters and teenagers. Events take place in schools, colleges, public spaces and workplaces around the world to spread awareness among the people