Maharashtra govt's proposed land monetisation policy will kill Mumbai, says Aditya Thackeray
Yuva Sena chief Aditya Thackeray on Wednesday opposed Maharashtra government's proposed policy that seeks to monetise land saying it was a plan to 'kill Mumbai'.
Mumbai: Yuva Sena chief Aditya Thackeray on Wednesday opposed Maharashtra government's proposed policy that seeks to monetise land saying it was a plan to "kill Mumbai".
In a statement, he said Mumbai has a large population that coexists with rich biodiversity, which includes forests, salt pan lands, beaches and a dockyard, all within the city limits.
He said the government is killing Mumbai environmentally and has failed to understand the metropolis in the last two years of office.
"We cannot run a government that is so unaware of the global and local impact of climate change. The rising sea level will not be healed by hailing and retweeting international treaties and photo-ops, but by truly acting on it," Thackeray said.
The debt-ridden Maharashtra government has decided to raise around Rs 2 lakh crore by selling unused land located at prime locations in the city and other parts of the state. A committee headed by DK Jain, Additional Chief Secretary (Finance) has been set up to take the decision of selling government land located in Mumbai and other parts of the state.
"Monetising Mumbai's open spaces will bring in global warming and dangers of environmental destruction," Thackeray said.
The Centre and the state are actively considering opening up of salt pan lands for housing, he said adding, "Salt pan lands – flat expanses – have traditionally been no-development zones and massive open spaces without construction. Their use by builders, marketed as affordable housing (one wonders affordable for whom?) would only destroy the ecological balance that this space maintains for our coastlines."
He said that in 2007, large areas of land were freed for builders by repealing the Urban Land Ceiling (ULC) Act.
"It was said that affordable housing would be created and Mumbai would get a revenue of Rs 2,000 crore. However, not a single affordable house was made and not a single penny came to Mumbai," he added.
Raising questions over the government's new land policy, Thackeray wanted to know whether open spaces without any commercial activity or without it being owned by builders have no value.
"Can the entire land be made into simple, beautiful green tract of land that enables Mumbaikars to see the sun rise?" he asked.
Thackeray said the land size of 1,200 acres that is opening up for monetisation, is three times the size of all textile mill lands in Mumbai and can create 50 Oval Maidans and eight times the waterfront promenade available at Marine Drive.
He further said that the government renews the lease of 226 acres of open space at Mahalaxmi Racecourse with those who have earlier proposed and tried to build a seven-star private hotel, heliport and much more there.
In the past, the Sena had demanded that a public garden be constructed at the racecourse here. Now, the Sena is demanding construction of a war memorial at Mahalaxmi Racecourse.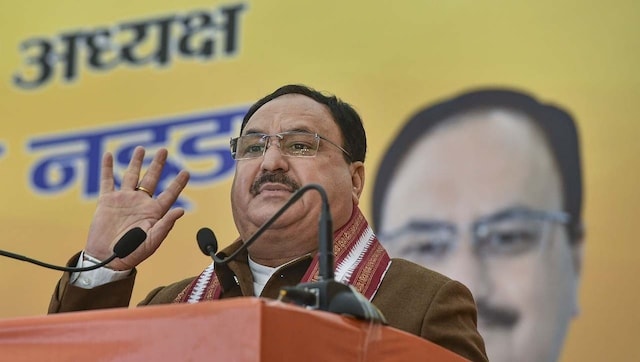 India
The BJP president also said that the government has held several rounds of talks with farmer leaders and have kept all doors open for further dialogue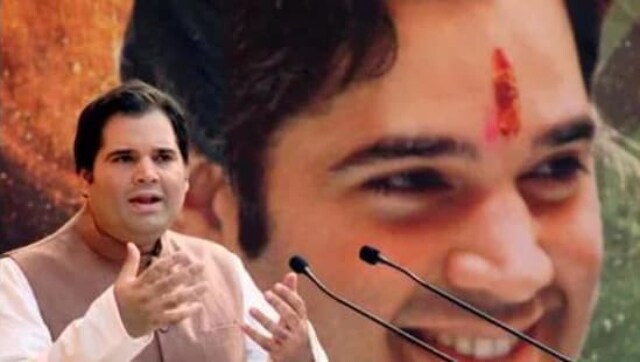 India
The authenticity of the video has not yet been verified.
Politics
He joined the state's ruling party at TMC secretary general and cabinet minister Partha Chatterjee's room in the Assembly, in the presence of other leaders.