Maharashtra bandh costs Fadnavis govt Rs 700 cr in last 48 hours: Dalit anger brings Mumbai to a halt
The state-wide bandh (strike) called by Dalit leader Prakash Ambedkar in Maharashtra on Wednesday, which saw huge backing by Bahujans, was subsequently withdrawn in evening on the same day.
Mumbai/Pune/Aurangabad: The state-wide bandh (strike) called by Dalit leader Prakash Ambedkar in Maharashtra on Wednesday, which saw huge backing by Bahujans, was subsequently withdrawn in evening on the same day. The protest was a result of oppression faced by the Dalits, he said.
The bandh followed the two days of clashes that erupted after attack on Dalits in Pune, allegedly by Hindutva activists during the 200th anniversary celebration of Bhima Koregaon battle. Bhima-Koregaon, meanwhile, remained largely peaceful on Wednesday. Police bandobast continues.
Most Mumbaikars preferred to stay at home. Heavy police deployment was seen in sensitive areas, including Thane, Kalwa, Mulund, Chembur and Ramabai Colony in Ghatkopar. Those who stepped out had to face disrupted road traffic. Mumbai local and transport bus services were thrown off the gear amid protests. Mumbai Police confirmed that more than 150 people were detained through the day across the city.
In Pune, situation was tense but protesters continued without any violence. "We do not want violence," the protesters kept repeating, amid loud chants of 'Jai Bhim'.
Similarly, heavy police force deployment and the combing operation to detain troublemakers as a precautionary measure, kept situation under control in Aurangabad as well.
Reacting to developments in Maharashtra, Bahujan Samaj Party (BSP) chief Mayawati criticised the BJP in Lucknow, "BJP and RSS do not wish that Dalits revisit and identify with their history, learn from it and live with self esteem."
Nationalist Congress Party's (NPC) Mumbai secretary Pramod Gaikwad said, "What happened in Bhima-Koregaon has left deep wounds in the minds of followers of Babasaheb. The incident could have been averted. But on the contrary, it seems that it was done after full planning. The chief minister is answerable for this. He cannot escape."
The state lost business amounting to Rs 700 crore in the last two days, said Viren Shah, president of Federation of Retail Traders Welfare Association ( FRTWA).
Chaos outside Mumbai collector's building, city transport hit
Majority of schools and colleges remained shut in the city. The dabbawalas (Mumbai's iconic tiffin service providers), known for their disciplined delivery system, also stayed indoors.
All major arterial roads, including SV Road, Link Road, Eastern Express Highway, Western Express Highway and Jogeshwari-Vikhroli Link Road, were blocked by protesters resulting in chaos. BEST stated that 90 of its buses were damaged due to stone-pelting and four drivers sustained minor injuries.
Protesters took to railway tracks in Malad, Goregaon, Andheri, Dadar, Dahisar, Vasai and Virar. While the newly-started AC train service was suspended, long-distance trains remained unaffected. Central Railways public relations officer said that 110 local train services on the Central line were cancelled.
Members of Republican Party of India (RPI) leaders and other Dalit organisations went to meet Mumbai suburban collector Deependra Singh Kushwah to hand over a memorandum demanding strict action against those guilty of the Bhima-Koregaon incident.
While Kushwah was not in the office as he was scheduled to attend a court hearing, angry protesters tried to barge in the building. The presence of cops ensured that no untoward incident happened.
RPI's Sumit Wajale said, "They should have respected the sentiments of hundreds of protesters, and come down to accept our letter. But unfortunately, it did not happen and our activists lost their cool. They could have turned violent. But we pacified them as we wanted to express our anguish and not create violence."
Commuters stranded in Pune
At Pimpri-Chinchwad in Pune, Bhim Sainiks took to the streets to ensure shops and services remained shut, while police remained stationed across the city.
Buses were plying in the morning, but they were brought back to depots across the city by afternoon. Protesters had deflated tyres of buses found plying on the road. Pune's public transport authority, PMPML said 55 of their city buses were vandalised and they face losses to the tune of Rs 1.5 crore due to non-operation, said PMPML chairperson Tukaram Mundhe. The services were restored later in the evening around 6.30 pm.
People wishing to travel outside the city by state transport buses were stuck at bus stations. Lalita Nivrutti Khairnar, who was on her way to Nashik with her daughter, was waiting at the Shivajinagar bus stop since 1 pm. "I didn't know about the bandh. If we don't get a bus today we will have to spend the night on the bus stop," she said.
Suresh Patil, travelling to Shegaon, also wasn't aware of the bandh. "It shouldn't have been declared so unexpectedly. Common people are suffering because of this. There are no alternative forms of transport for us. I reached the bus station because I could afford to pay Rs 300 for a taxi," he said.
Pune Police Commissioner Rashmi Shukla said there were 21 rasta-roko (road-blocking) incidents in the city. "The entire police force in Pune has been deployed today. I don't anticipate any more trouble," she said.
Tourism takes a toll in Aurangabad
The city records a daily tourist footfall of around 4,500 to 5,000, thanks to Ajanta and Ellora caves. With the bandh in effect, the numbers came down to 550 Indians and 75 foreign tourists on Wednesday, said Archaeological Survey of India, assistant conservator Balasaheb Danve.
The number of tourists visiting Ellora caves and Taj Mahal's replica, known as Taj of Deccan, also declined to about 20 percent of the average daily footfall, according to ASI.
Hospitals in the city also witnessed a decline in the number of patients visiting. Kanan Yelikar, medical superintendent at the Government Medical College and Hospital, said that medical services were available, but the OPD witnessed 50 percent less patients than regular. She said that 72 people injured in various stone-pelting incidents were treated at the hospital.
Celebration of Dalit pride hurts BJP, says Mayawati
BSP chief Mayawati said that celebration of the Bhima-Koregaon battle "irks the BJP, RSS and other anti-Dalit groups of the country, who have attacked Dalits as per plan."
Triveni Kumar Nitnavare, a functionary of Bharipa Bahujan Mahasangha, said they are requesting the government to arrest Milind Ekbote of the Hindu Ekta Agadhi, who has been accused of instigating the Bhima-Koregaon violence on Monday.
Sumit Wajale, state secretary of Republican Party of India (Athavale), who led the protest in Bandra (East), insisted that the protest was not political in nature, and the "entire Ambedkari Samaj (all Dalit organisations and Ambedkar followers) across party lines had come together to express their anguish against casteist mindset of the present government".
Talking about the complaint lodged against Jignesh Mevani for making provocative statements at Bhima Koregaon, Union minister and RPI chief Ramdas Athawale said, "If Jignesh Mevani's speech was instigating, police must have acted. He has no relation with this incident."
Chief Minister Devendra Fadnavis said that "outside forces will not succeed in influencing Maharashtra's peace-loving people".
"We (Maharashtrians) have always striven to stay away from communal and castiest forces. But outsiders are coming here, and trying to influence and instigate people of the state. They are trying to disturb the harmony. We are confident that people will not follow them," he said.
(Geeta Desai from Mumbai, Shatakshi Gawade and Gunwanti Paraste from Pune and Aarteeshymal Joshi from Aurangabad have contributed to this story. All are members of 101Reporters.com, a pan-India network of grassroots reporters.)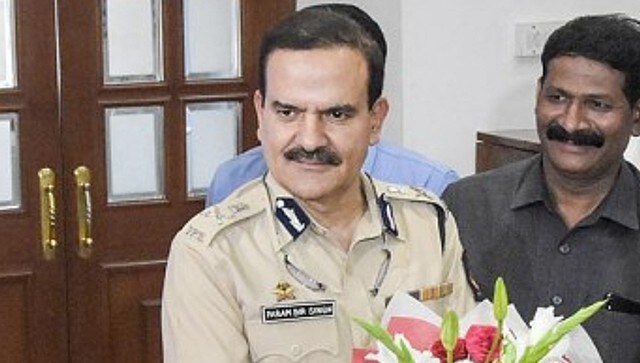 India
The bench orally observed that without an FIR, it cannot pass an order directing an independent agency to investigate the matter
India
The Shiv Sena MP said India is seeing a new trend of getting letters written from the accused locked up in jail while investigation agencies and IT cells of political parties are being used to indulge in character assassination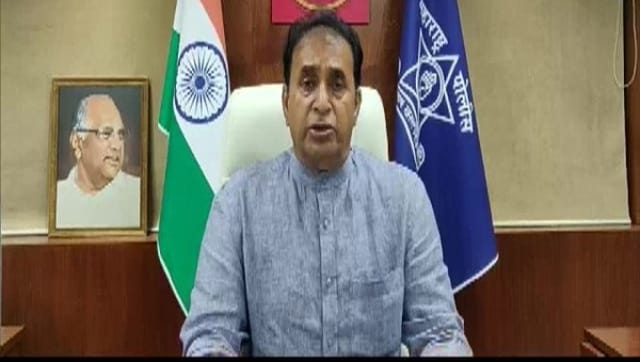 India
A division bench of Chief Justice Dipankar Datta and Justice Girish Kulkarni had on Monday said this was an 'extraordinary' and 'unprecedented' case that warranted an independent inquiry