Lies or not, it's worrisome how we reacted to Barun Kashyap's 'gau rakshak' incident
If the latest confession fo Barun Kashyap is true, apart from punishing him, we must ask ourselves who should be held responsible for generating hatred in a 24-year-old towards his own community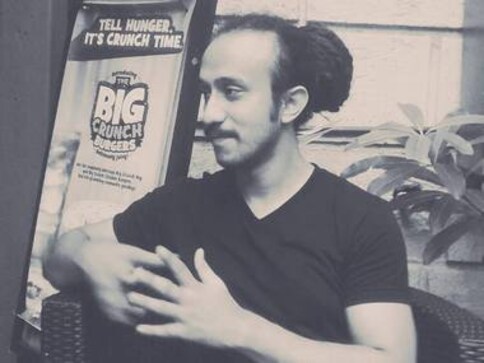 Barun Kashyap, a 24-year-old executive who was arrested last week for allegedly registering a false complaint of harassment at the hands of an auto rickshaw driver and two unidentified gau rakshaks for carrying a leather bag, and creating religious disharmony, concocted the entire episode to create a nationwide rift between Hindus and Muslims, a Mumbai newspaper said on Thursday.
The new revelation, Mumbai Mirror said, came during interrogation in police custody. In a confessional statement, Kashyap, according to the newspaper, stated that his "hatred for Hindus" prompted him to concoct the entire plan.
Kashyap also accepted of lying about the incident. "I accept that I lied about the entire incident. No such incident ever took place. My Facebook post was a lie," the Mumbai-based tabloid said, quoting part of Kashyap's statement.
"To questions by cops about the reason for such a bluff, the 24-year-old said, 'I lied because have hatred towards Hindus.'," it added.
Interestingly, this is the second statement wherein Kashyap has confessed of concocting the incident. The first, according to reports was given on 30 September at the Amboli Police station. The ad executive, however, had later alleged that the police forced him to give a statement accepting that the incident never happened. It was then that he approached Preeti Sharma Menon of the Aam Aadmi Party for legal assistance in the case.
The police are now investigating a political motive behind the incident, and if Menon, a member of AAP, helped him concoct the entire episode.
According to reports, the police had said that Kashyap stayed in Menon's house for two days when he was declared wanted in the case. Menon had denied the allegations in a statement released on Twitter, and alleged of police mishandling in the case. She had also accused a policeman named Daya Nayak of interfering in the case and threatening Kashyap to accept his wrongdoing. In fact, Nayak reportedly arrested Kashyap from Masjid Bunder, even though it was not his case. The police called it a co-incidence, and labelled Kashyap's allegations as just ramblings of an accused.
According to Menon, Nayak was also present during the first interrogation of Kashyap when he first accepted of concocting the incident.
It is unclear, as of now, what exactly happened during the various interrogations. More details are expected to surface once the case goes on trial, but there has been few inconsistencies in the reports that have appeared so far. Firstly, different media reports have stated different time at which Kashyap left his home and reached his office, even after seeing CCTV footages. The inconsistency of time in the CCTV footages and that which Kashyap mentioned in his initial complaint, was one of the first indications that led police to question the veracity of the incident.
There's weight in the police argument, no doubt, and according to CCTV footages and his call records, the story doesn't match up, but the alleged involvement of Nayak, make one wonder if all is black and white as the police claim.
But that's not the only question that we should be asking in this case.
Kashyap has been arrested under section 153 (A) and 182 (B) of the Indian Penal Code, and if convicted he faces a five-year sentence.
If the latest confession is true, apart from punishing him, we must ask ourselves who should be held responsible for generating such hatred in a 24-year-old towards his own community.
But at the same time, all of this may just simply be a case of peer pressure. As the police suspected initially, Kashyap may have lied to the boss to escape coming late to work, and concocted the whole incident. One lie led to another, and soon it was out of his hand — remember it was Kashyap's boss who had persuaded him to file the complain.
Whether it's a lie or not, what may have given him the confidence that he could use an incident like this to manipulate public opinion? And, what made everyone stand up with him in his fight against the gau rakshaks without thinking twice? Is it our solidarity to stand against gau rakshaks and the extremist thoughts they represent? Or, is it a political stunt? Are we too susceptible to manipulation?
At this moment, there are too many questions that need answers.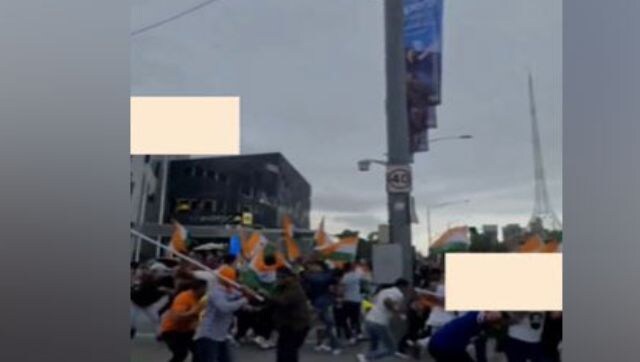 World
According to a report, the Indian group was seen running away from the scene while the Khalistani group continued to hit them. One individual was seen breaking an Indian flag and throwing it on the floor
World
Earlier, this month, the Swaminarayan temple in Melbourne, the historic Shri Shiva Vishnu Temple in Carrum Downs, Victoria and the ISKCON temple in Melbourne were defaced by "anti-social elements" with anti-India graffiti
World
Hu Xinyu, a 15-year-old Chinese, was last seen at his boarding school in Jiangxi Province on 14 October 2022. Despite extensive searches, he was not to be found, giving rise to conspiracy theories. His body was discovered in the mountains behind the school last Sunday