Lata Mangeshkar vs Raj Thackeray: the Peddar road flyover war
Raj Thackeray has told the Congress-NCP combine that there'd be no more flyovers till the one on Peddar Road is constructed.
This is an interesting battle – Lata Mangeshkar versus Raj Thackeray. "Raj Thackeray today (on Wednesday) warned Maharashtra's Congress-NCP government that his party wouldn't allow any flyover to be built if a similar bridge planned at Peddar Road 16 years ago is scrapped because of opposition from a "handful of influential" residents, including Lata Mangeshkar. The comments echoed the sentiment of many Mumbaikars and came months before the February civic polls," reports The Telegraph.
And Lata Mangeshkar is demolishing a heritage structure. "The Kolhapur Municipal Corporation (KMC) told the Bombay HC that when asked to remove a dilapidated shed of Jay Prabha Studio, singer Lata Mangeshkar began pulling down the Grade III heritage structure. A division bench of Justice Sharad Bobde and Justice V K Tahilramani was hearing Mangeshkar's petition challenging notices issued by the KMC in July 2010, stopping her from carrying out repairs as the studio building is classified as a Grade III heritage structure," says Times of India.
The conventional way of owning property is getting tougher. "Not finding your dream affordable house? Well, according to Liases Foras, a non-brokerage real estate research firm based out of Mumbai, most of the housing stock this year was bought by investors, depriving potential purchasers truly in need of accommodation. In 2008, nearly 45 % of investors had bought houses; this slipped to 22 % in 2009, and then shot up again to 43% in 2010 and 52% in 2011 — the highest in the past several years," says DNA.
No wonder flats aren't selling. "Sales of residential property in Mumbai between January and September dipped 24% against the same period in 2010 as high prices and interest rates continue to deter buyers. Lack of affordable homes is compelling buyers to postpone purchases as three out of four residences cost at least R75 lakh. Roughly 27% of such homes in the city have no takers, data released by Director General of Registrations, Mumbai, show," reports Financial Express.
Back to the Pedder Road story. "The state's sudden push for the two-small-flyovers plan on Pedder Road can be explained by its growing confidence that it would get the central nod for its coastal route plan. Though chief minister Prithviraj Chavan has once again kept the original longer Pedder Road flyover option alive, the fact is that the state administration is expecting the Centre's go-ahead to the coastal road plan on reclaimed land between Worli and Girgaum Chowpatty, which might make the longer flyover idea redundant. This has prompted the state to study the feasibility of two smaller flyovers at both ends as it would be the most favoured one if the Centre's nod to coastal route comes in, said sources," reports The Times of India.
And there's another piece in this puzzle. "In an attempt to improve traffic dispersal between the Bandra-Worli sea link and the Mumbai Trans Harbour Link (MTHL), the Mumbai Metropolitan Region Development Authority (MMRDA) has decided to expedite work on an elevated road between the two. In an ambitious plan aimed at improving connectivity in the city, the Mumbai Metropolitan Region Development Authority plans to connect the sea link with the MTHL through a 4km elevated road," says Hindustan Times.
This is one way of getting property. "More than 500 followers of Dr Babasaheb Ambedkar stormed the India United Mills No 5 premises in Shivaji Park, Central Mumbai, on Tuesday and claimed they had "taken possession" of a plot of land which was to be allotted for construction of an international Ambedkar memorial. While no arrests were made and most protesters left the site by late afternoon, 12 monks and their attendants remained inside the mill premises, refusing to leave a statue each of Buddha and Dr Ambedkar they claimed they had installed at the site," says Indian Express.
Mumbai
Gandhian Anna Hazare will be in Mumbai on 26 December to garner the city's support in his crusade against corruption.
India
BJP's prime ministerial candidate Narendra Modi today slammed Congress for not having respect for singer Lata Mangeshkar, and said she was entitled to air her views.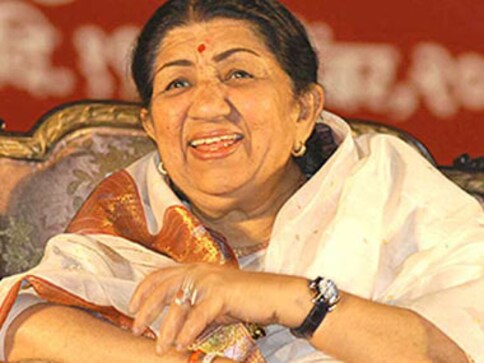 Bollywood
A woman named Revati Khare has been accused of collecting donations from people and promising a future performance by Lata Mangeshkar in return.