Journalist who covered police raid on bar allegedly murdered in Mumbai
In a shocking incident, a journalist in Mumbai was allegedly murdered on Friday after he had gone to a bar to cover a police raid.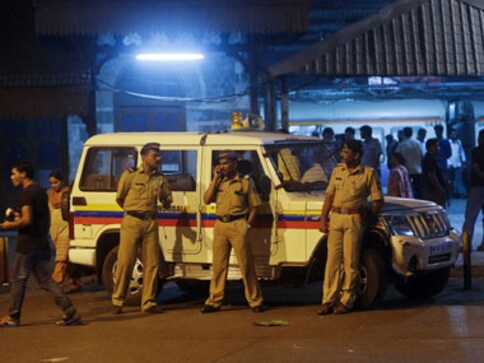 In a shocking incident, a journalist in Mumbai was allegedly murdered on Friday after he went to a bar to cover a police raid.
The police had reportedly called journalist Raghavendra Dube to cover another case of a missing journalist, reported CNN-IBN.
According to the police, journalists Santosh Mishra and Shashi Sharma, who work for a local magazine, had gone to the White House bar in Naya Nagar area of suburban Mira Road to cover a police raid, reported The Hindu.
The report added that the two journalists were allegedly attacked by the staff of the bar as they were clicking photographs of the raid.
The Times of India reported that Sharma sustained serious injuries and is currently being treated at the Indira Gandhi civic hospital in Mira Road. Mishra has been admitted to the Bhaktivedanta hospital.
The report adds that Dube arrived at the spot after the assault on Mishra and Sharma and then went to the Mira Road police station, where a group of bar owners and staffers were present. The police said that Dube left the police station at around 5 am and a few hours later, Dube's body was found lying near SK Stone on the Mira-Bhayander road.
The body had several injury marks and has been sent for autopsy.
Dube's death comes just a day after another woman TV journalist and three of her colleagues were manhandled and abused by some miscreants while covering an incident of cylinder blast in suburban Santacruz on Thursday.
"This incident should not be seen as a standalone event and it is yet another incident of attack on journalist community in Mumbai and elsewhere in Maharashtra when they are in the line of duty," a release issued by Rajesh Mascarenhas, secretary, Press Club, had said after the assault on the woman journalist.
"We request the law-makers to discuss the attack on journalists and as promised and assured earlier (they) must come out with a law making attack on journalists a cognisable and non-bailable incident," it had said.
(With inputs from PTI)
World
Britain's Defense Ministry said Russia lost 'significant armored maneuver elements' of at least one battalion tactical group in the attack.
Entertainment
In Modern Love Mumbai, Masaba Gupta's Saiba got an excuse to revisit Thane, where she grew up, because of a work project. I returned to Jaipur, my hometown, out of utter exhaustion, burnout, and disillusionment.
Opinion
In 2019, 61 per cent of journalist deaths occurred in countries without current armed conflicts. Back in 2016, 50 per cent of journalists who were killed died in countries experiencing an armed conflict of some kind