Homeopaths can do one-year course, prescribe allopathy drugs: Maha govt
The Indian Medical Association has opposed the decision, threatening to approach the Bombay High Court and calling it a move to promote quackery.
In a move that could benefit over 60,000 homeopaths practising in Maharashtra and one that has invited shock and anger from MBBS doctors and others, the Maharashtra government has given its nod to a proposal to permit homeopaths to prescribe allopathic drugs after they complete a year-long course in pharmacology.
The Indian Medical Association has opposed the decision, threatening to approach the Bombay High Court and calling it a move to promote quackery.
Homoeopaths first made the plea to allow "combined practice" almost three decades back, according to a report in The Times of India.
"Their fellow practitioners in Ayurveda and Unani are allowed to prescribe allopathy medicines," said the report.
The pharmacology course, to be offered first at Nashik's Maharashtra University of Health Sciences, could be one way to tackle the shortage of qualified doctors, especially in rural areas, it has been argued.
Shocking as it may sound, homopathy doctors are often appointed as housemen in hospitals, an official was quoted as saying, adding that this pharmacology course would only improve their education. IMA honorary secretary Dr Jayesh Lele said the move was "nothing but legalising quackery".
Pharmacology was usually studied by MBBS students over three years, doctors said.
The Maharashtra Association of Resident Doctors (MARD) will also approach the courts against the decision, reported DNA. Dr Santosh Wakchaure of MARD was quoted as saying: "It is a disrespect to science and we will approach court to get a stay order on it."
The Congress-NCP rivalry in the state Cabinet may have had a role in the passage of the decision, said reports, with deputy chief minister Ajit Pawar having his way though Chief Minister Prithviraj Chavan had spiked the proposal earlier.
Chavan's Congress colleagues -- health minister Suresh Shetty and EGS minister NItin Raut, for example -- opposed the move stiffly, but eventually it was Pawar who had his way, backed by Medical Education Minister Vijaykumar GAvit (NCP).
Mumbai Mirror reported that when the medical education department mooted the proposal last year, the strongest opposition came from a section officer in the department, Swapnil Borse, who was subsequently suspended. Borse had questioned whether the move would stand the scrutiny of law.
The CM had supported Borse's stand but the officer was later suspended.
"I have become a pawn in this whole game, I am going to approach the Maharashtra Administrative Tribunal," Borse is quoted as telling Mumbai Mirror.
Officers have also raised doubts over the functioning of the institute in Nashik where the "Certificate Course in Modern Medicine" is to be conducted. Such a course would anyway require the Centre's nod.
Earlier reports have quoted Dr Arun Bhasme, head of the the Anyay Nivaran Sangharsh Samiti (Maharashtra) and a homeopath, as saying that the Samiti had urged the government to include homeopathic treatment in public health programmes too, to permit homeopaths to sign on fitness certificates, insurance claims, etc.
The homeopaths were also agitating for better honorarium under the National Rural Health Mission (NRHM).
Find latest and upcoming tech gadgets online on Tech2 Gadgets. Get technology news, gadgets reviews & ratings. Popular gadgets including laptop, tablet and mobile specifications, features, prices, comparison.
Politics
The actor said she met the governor as a citizen to tell him about the 'injustice' meted out to her and added that she has nothing to do with politics
Politics
In an apparent dig at Union minister Arjun Ram Meghwal, Raut said did those people recover by eating 'Bhabhi Ji Papad'. Meghwal had come under fire after he claiming that the ingredients of a papad brand help in the formation of antibodies needed to fight COVID-19.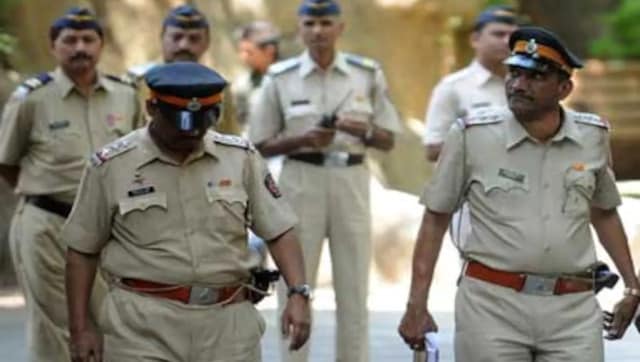 India
The incident took place around 11.30 am in Lokhandwala Complex area in suburban Kandivali, an official said