Haji Ali and entry of women: With one move, Bombay HC has struck at the roots of oppressive religious practices
The bench, however, has granted a six-week stay on the order on a request by the Haji Ali Dargah Trust to enable it to go on appeal before the Supreme Court.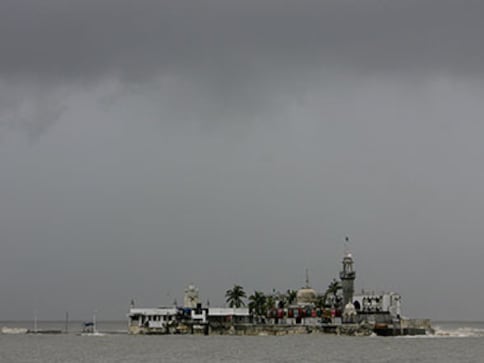 The public/private dichotomy in India is on its way towards a complete and irreversible breakdown, and a collective of feminists as well as a progressive bench of judges are to revere for this.
Following the Shani Shingnapur Temple ruling that allowed women to enter the inner sanctum of the Hindu temple, on 26 August, a two-division bench, comprising of Justice V M Kanade AMD and Justice Revati Mohite Dhere, of the Bombay High Court pronounced that women will no longer be banned from entering the inner sanctorum of the Haji Ali Dargah. The ban was in direct contravention of Articles 14 (equality before law), 15 (prohibition of discrimination on grounds of religion, race, caste, sex or place of birth) and 25 (freedom of conscience and free profession, practice and propagation of religion) of the Constitution. This landmark ruling states that a religious ban without any substantial grounding in law cannot be contrary to these fundamental rights.
Arguments for the ban include a protectionist stance along with a misogynist one – the Trust wanted to protect women from physical discomfort and sexual harassment as well as claimed that "free-mixing" of men and women is frowned upon in Islam as menstruating women are unclean and permitting women to be so close to the saint's grave is a sin. Men and women in close proximity "disturbs men mentally and women are disturbed physically."
This blatant 'othering' of women as meek, socially subordinate creatures in need of protection is a product of the historic division of social life as "public" and "private", which has resulted in institutions being distinguished in the same way. The othering has also given rise to the rationale that public institutions are the "natural" realm of men, which women are forbidden to enter. Gendered power is consolidated through these institutions, whether implicitly or explicitly. Men, therefore, seem to possess, by virtue of their gender, the authority to occupy and manage public spaces; and women, in need of constant surveillance and protection, is expected to occupy urban public spaces only when in transit from one shelter to another. The defendants' arguments for the ban were held together by such a fragile reasoning that finds no ground in law, and was, therefore, discriminatory and arbitrary.
The bench, however, has granted a six-week stay on the order on a request by the Haji Ali Dargah Trust to enable it to go on appeal before the Supreme Court. Until 2011, women were able to enter and pray in the core – or Asthana, where the saint is buried — of the Dargah. In 2011, the Haji Ali Dargah Trust, however, revoked access to the inner sanctorum from all Muslim women, terming the practice 'un-Islamic'. As a response, the Bharatiya Muslim Mahila Andolan (BMMA) took the case to the Maharashtra State Minority Commission and the State Minority Welfare Department, who were unwilling to intervene in religious matters. It is only after this that BMMA filed a Public Interest Litigation (PIL) in August 2014 citing that the "blatant discrimination on the ground of gender alone" is against inherent fundamental rights.
The ruling has added to the social narrative of women reclaiming public spaces, and redefines the relationship between gender and urban, public spaces. This is likely to deliver an onslaught on the notion of protectionism for women, children and marginalised groups – something that all religions have continued to believe in.
Justice Dhere and Justice Kanade have taken the public/private dichotomy and turned it on its head, thereby, revealing gaps in local history, tradition and culture that require intense scrutiny. By pointing out this discriminatory practice and addressing it, they have detached the private woman's narrative from the intimacy of the home, a space that is central to her vulnerability, and placed it in the public, institutional, formal settings such as streets, urban spaces, and religious institutions.
This is, at once, a judicial and a political move – to strike at the roots of oppressive religious practices to bring into motion legal, behavioural, structural change. The ruling has also reconceptualised the second-wave feminism slogan — it has proved that political is personal.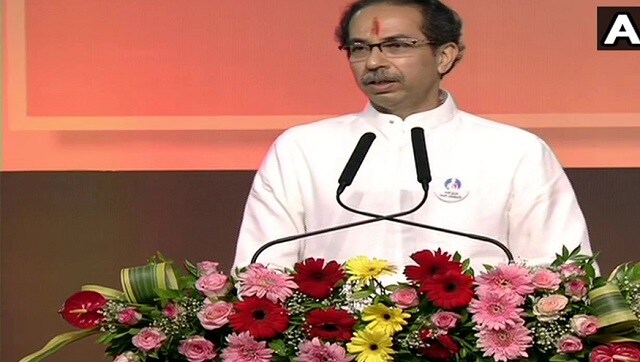 Politics
'I will leave if even one person or MLA is against me,' the Maharashtra CM said. The address came as rebel Sena leader Eknath Shinde claimed that he has enough support to topple the government
Politics
The decision to remove Shinde comes amid the latest political crisis within the Maharasthra's Maha Vikas Aghadi (MVA) government. The senior leader is believed to be camping at a hotel in Surat with other party MLAs
Politics
With the MVA government all set to go, the party that may end up losing the most is the Congress