False rape complaints fashionable now: Saamna speaks up for Mumbai cop
Appearing to support DIG Paraskar, the editorial says rape complaints and other character assassination are becoming common in government and politics.
Saamna, the Shiv Sena's mouthpiece, has once again courted controversy with an editorial questioning the trend of women allegedly filing false complaints of rape. Referring to the case of rape filed against DIG of Police Sunil Paraskar by a model, the editorial states that while the truth is still to be established, the trend of false complaints by women has put all women in the dock.
The editorial states that the newspaper has no cause to take sides in the case, but it appeared to support Paraskar anyway, stating that "hi-fi" society was seeing a rising trend of rape cases. The editorial asked, "Has it become a fashion to file rape charges and create a sensation?"
It also asked whether changes to law and new laws introduced after the shameful Nirbhaya gangrape of December 16, 2012 had reduced the incidence of sexual assault and crimes against women.
The "media trial" in cases where the accused is a prominent person as in Paraskar's case should be stopped, the editorial argued. It went on to state that Paraskar has been in the police sevrcie for a very long time and has had an excellent record as an IPS officer. Such an individual is turned into a villain overnight by such sensational complaints, it says.
On the Paraskar case, the paper asks if it took the model in question six months to realise that she had been raped. (She has reportedly stated in her complaint that she gathered the courage to file the complaint only after he was transferred out of her region.)
Further, the editorial claims that the law on sexual assault favours women but this should not be a reason for law enforcing agencies and the judiciary to permit the misuse of the law. Rape cases and other forms of character assassination are becoming increasingly common in politics and in government, it continues.
The Congress reacted strongly, saying the Shiv Sena should apologise. "Nothing can be more against a woman's dignity. It is shocking," said Rita Bahuguna Joshi of the Congress.
Majeed Memon of the NCP also reacted, saying the Shiv Sena should not be "selective" even if there are indeed many cases in which rape complaints are filed for extortion. "Women's security is very important," Memon told ANI.
Find latest and upcoming tech gadgets online on Tech2 Gadgets. Get technology news, gadgets reviews & ratings. Popular gadgets including laptop, tablet and mobile specifications, features, prices, comparison.
Politics
Scindia had left the Congress a few months back and joined the BJP as he believed that he was being marginalised by senior party leaders in Madhya Pradesh.
Politics
Tewari said the 'illegal , arbitrary and malafide action' against the organisation is yet another example of how low the government can stoop.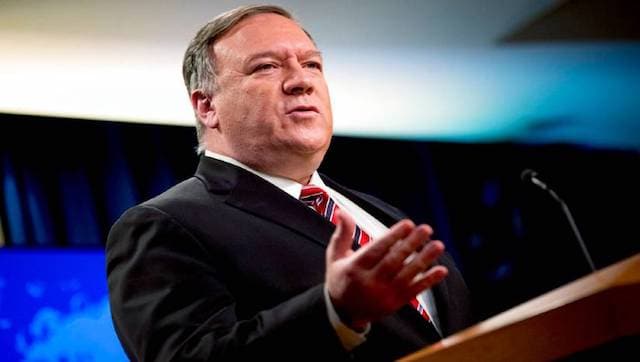 India
The US Secretary of State asserted that Beijing has a pattern of 'instigating' territorial disputes and the world shouldn't allow it