Elphinstone-Parel Bridge stampede: Did Mumbai Police use its brains before putting 'branded' victims on display?
If it was Indian Railways that was responsible for taking the lives of the deceased, it was the Bhoiwada Police that was responsible for taking away their dignity.
At a little before 11 am on Friday, railway commuters were subjected to a horrific stampede on a foot-over bridge at Elphinstone Station in South Central Mumbai. Over the course of the next two-or-so hours, 22 people lost their lives due to a combination of the injuries sustained and asphyxiation, while 37 others were hospitalised with injuries.
Expectedly, members of various arms of local, state and Central government were delivering sound bites, tweeting, coming up with 'band-aid solutions' or calling for inquiries. Equally expectedly, certain members of the BJP told Firstpost off the record that this horrific mishap was actually no more than a case of sabotage. Sabotage of what, you ask? Well, Union Minister of Railways Piyush Goyal was due to arrive in the city to flag off 100 new rail services for Mumbai's Western and Central lines. Let's not even get into that callousness because a far graver one was right around the corner.
When relatives of the deceased turned up at KEM Hospital, they were greeted by mugshot pictures of the bodies of 22 victims posted on a wall with numbers emblazoned across their foreheads.
Mumbai Police spokesperson, DCP Deepak Devraj told Firstpost, "I have no idea who put this up." According to a senior doctor from KEM Hospital who chose to stay off the record, it is a standard practice across forensic departments the world over to mark victims in this manner. While that may be the case, displaying these images publicly is certainly not a part of any forensic manual.
However, after coming under the scanner, the Dean of KEM Hospital, Avinash Supe defended the standard practice as a means to expedite the process of identifying the dead.
"When suddenly 22 dead bodies were received at KEM Hospital emergency ward and 10s of relatives were rushing to identify their next of kin, it would have been a big mental trauma to make all relatives to see all 22 dead bodies to identify their missing persons. It would have become a chaotic and hectic exercise. Hence we took the photographed the face of all dead bodies, numbered them and displayed it to the relatives on a laptop screen. Subsequently, the photographs were also displayed on a flex at the hospital to further expedite the process of identification. We could identify 19 dead bodies within three hours and started the process of panchanama. After the autopsy, those numbers were erased before handing over the dead bodies. At no point, we planned to circulate those photographs in social media. Hence it would be unjustified and unwise to criticise this scientific method adopted by us with sole intention and purpose of speedy, honourable and smooth identification, autopsy and handing over of the dead to their relatives. "
That lives had been needlessly lost was bad enough, making this sort of spectacle reeks of a complete lack of sensitivity and respect for the victims and their kin. It's understandable that in situations like this, there is a need to inform. But, certainly there could have been a different way of identifying the dead. After all, the makers of this grotesque poster clearly had the time to take the photos, lay them out in an array with some sort of CAD software, select the fonts for the text above and below the images, put a nice border around the display and then take it to a printer.
Could they not have inserted numbers digitally?
Or kept some sort of card bearing a number/name next to the photographed bodies of the deceased?
Or was branding them posthumously like cattle being led to slaughter the only way?
If it was Indian Railways that was responsible for taking the lives of the deceased, it was the Bhoiwada Police that was responsible for taking away their dignity.
Subscribe to Moneycontrol Pro at ₹499 for the first year. Use code PRO499. Limited period offer. *T&C apply
Lifestyle
Through this fortnightly column, Tales From TJ Road, Bachi Karkaria tells the story of Mumbai's metromorphosis
Entertainment
With The Girl on The Train, and recent series such as The Queen's Gambit and Sharp Objects, creators have refused to define their heroines by their vices or flaws.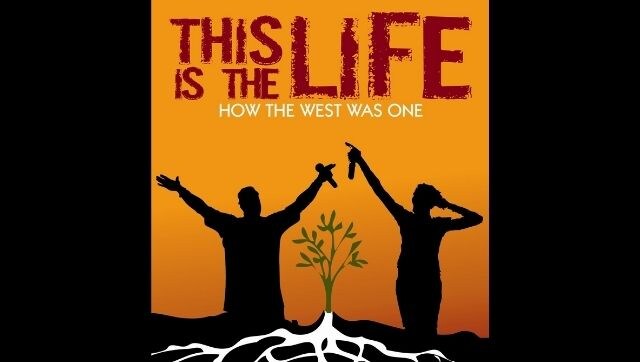 Entertainment
Ava DuVernay's This Is the Life is a refreshing portrait of a 1990s California hip-hop subculture that thrived separately from gangsta rap