Despite Delhi, Mumbai might choose Kejriwal over Modi, Rahul
With its jhadu symbol and trophy candidates, AAP has continued to be the pop party to its biggest voter-base yet – the urban youth.
The Matunga flyover wears the colour of Mumbai – a time-worn grey, the colour of asphalt scarred by tyres, scalded in heat and scraped by millions of shuffling feet. Running along one edge of its back, arched over a noisy Central Mumbai thoroughfare, is a narrow walkway shared judiciously by vendors and two files of people scrambling and elbowing their way past each other to and from the Matunga Road station.
At nine in the evening, the walkway is dimly lit, mostly by the shape-shifting yellow cloud of car headlights looming over the road below. Suresh (name changed on request), stands at a makeshift kiosk and squints hard, forehead furrowing into multiple folds, to read a pamphlet he has just received.  The pamphlet is from AAP, containing a long list of its candidate's achievements in stout, small black print.
The AAP kiosk Suresh is hovering over is basically a foldable plastic table piled high with sheaves of pamphlets and a small heap of AAP caps. Two men - one a stoic pamphlet giver and another a smiling, eager-eyed volunteer who'll spot a prospective pamphlet-taker – man it.
Sundar Balakrishnan, a fairly well-known social activist who is known for his work against land grabbing, is the AAP candidate in south Central Mumbai.
Suresh, gives one side of the pamphlet in Marathi a quick read and asks, "Is he close to Arvind Kejriwal?" The smiling AAP volunteer, nods his head, a widening smile possibly hinting that the answer is a yes.
"Arvind Kejriwal ayenge kya Mumbai? Yahaan rally nahin karenge (Will Arvind Kejriwal come to Mumbai? Won't he hold a rally here?") he asks. "Bahut busy hain na who. Koshish to kar rahen hai…(He is very busy, but he is still trying)," answers the smiling volunteer.
Suresh, in his late 20s, has only voted once before. An employee with a textile export company in south Mumbai, he lives in what he calls a 'small' apartment in a 'redeveloped' building in Matunga. He'll not reveal who he wants to vote for, but says, Arvind Kejriwal's AAP tops his personal hierarchy of political parties. "They are a clean party. Except for one or two, most of their candidates are sophisticated and highly educated. Look at him, he is a MBA," he says, gesturing at Sundar Balakrishnan's gaunt passport-sized picture on the pamphlet. Balakrishnan holds an MBA degree from Narsee Monjee college in Mumbai.
Does he think, the AAP then, stands a chance in Mumbai. Suresh is not so sure. And he blames that on a lack of education. "Thousands of people in this city are poor and uneducated. What do they care about which college a leader went to?"
Pre-poll surveys suggest that AAP might not be able to get any more than 5 percent of Maharashtra's vote-share and one would expect Arvind Kejriwal's Delhi theatrics to have cost the party more than a few hundred votes. However, the many who were taken in by the party's blistering Delhi debut, are still willing to give it a patient hearing. And no, they're not betting on Arvind Kejriwal at all.
Mumbai-based artist and writer Gautam Benegal feels that AAP, prior to the LS elections, have emerged as a political entity much bigger than its founder Arvind Kerjiwal.
In fact, as the party expands and inducts personalities with stronger decisive powers, Kejriwal can't continue being the axis the party revolves around. "He is ok as a sort of figure head. But the party has to evolve beyond him. His days will be over...his function was limited to this time...after the elections I feel. I am waiting for a more mature second rung."
AAP itself, while partial to Kejriwal, has also realised this.
One of their promotional graphics doing the round of Facebook has a collage of AAP candidates and other party candidates pitted against each other. The AAP collage has everyone from Meera Sanyal, Manisha Lath Gupta, V Balakrishnan, Medha Patkar, Yogendra Yadav and Soni Sori, complete with short work bios. The competing collage has the choicest goons from the other parties. The e-poster says that by voting for AAP, one brings Sanyal and her ilk to power, whereas, by voting for other parties, one votes for goons.
The contrast is sharp and telling. And despite Kejriwal's theatrics, many prospective voters are willing to buy it.
Kunal Bhatia, 26-year-old architect, photographer and interior designer has never had much stomach for politics. His Facebook page steers clear of Modi-bashing, too many Rahul jokes and such-like. Except for the occasional post or two about AAP, a video he fancies or a poster he thinks is relevant.
"I support AAP, because in a broader sense, it is for the first time that we have a plausible alternative to many of the ills that plague other political parties," he reasons. He is not willing to read too much into the fact of AAP taking the outside support of Congress and defends the decision by asking what other way they could have formed a government where they had a greater say in its proceedings?
There is growing impatience with Arvind Kejriwal. "I used to really like him man, but he is doing so much drama now man…," Malvika, a 23-year-old first-time voter, drawn by the heap of jhadu topis on the Matunga flyover tells me, hurriedly finishing her sentence, only to stretch the 'man' at the end of it. In between checking Whatsapp and asking me which 'magazine' I work for, the MBA aspirant manages to put in a good word for the party too.
"But nobody is saying he is corrupt, na? And all these people who joined his party all come from good companies also. I think that's very cool," she adds.
But Malvika is evidence of what AAP started out to be initially – the political successor to Anna Hazare's anti-corruption movement, the Café Coffee Day of politics, a party that the hashtag generation would feel self-important flaunting. Down the line, it spread its wings, learnt a few old school tricks, grew some grey hair and bared a fang (who can ever forget Khirkee Extension) now and then. However, with its jhadu symbol and trophy candidates, it has continued to be the pop party to its biggest voter-base yet – the urban youth.
Kejriwal has changed tracks and decided to plunge into the political mud-pit of Varanasi. AAP has managed to win the confidence of the likes of Medha Patkar, who in real-time will help it break ice with greater swathes of voting masses like the slum population, which would otherwise have little patience for its pop rhetoric.
Composer and singer Vishal Dadlani, a staunch admirer of AAP says that when a person like Medha Patkar chooses to associate her life's worth of work for the underprivileged with a party, there must be some truth to AAP. "I accept AAP is not without its flaws. But these are not seasoned politicians we are seeing. They are enthusiastic people who want to make a difference. Yes, they lack in experience, but they aren't as cynical and unscrupulous either," he told Firstpost.
So does Medha Patkar backing Kejriwal automatically erase Kejriwal's Delhi debacle? Dadlani says he would not like to call it a debacle in the first place. "When the Delhi thing happened, I was shocked. I was like 'what the hell, I just campaigned for this party'. But then I read up on what happened, spoke to people and realised that the BJP and Congress completely blocked the Delhi Janlokpal's path in assembly. And Kejriwal resigned on principle".
Like him, his chosen party's chieftain too is trying hard to 'explain' his Delhi outing. In radio ads which have now started airing in Mumbai, and was initially launched in Delhi, Kejirwal is not heard singing paeans about AAP. Instead, he is hurriedly explaining why he quit as Delhi CM. And the attempt to offer an explanation is being read as a mark of accountability by many.
"AAP is still a people's movement, run by people like you and me," says Dadlani. Despite Kejriwal, many possibly agree with him. However, whether that would translate into a poll victory, is something no one's betting their money on. As of now, AAP the conscience keeper of Indian politics, would be a good enough role for the party's admirers.
Find latest and upcoming tech gadgets online on Tech2 Gadgets. Get technology news, gadgets reviews & ratings. Popular gadgets including laptop, tablet and mobile specifications, features, prices, comparison.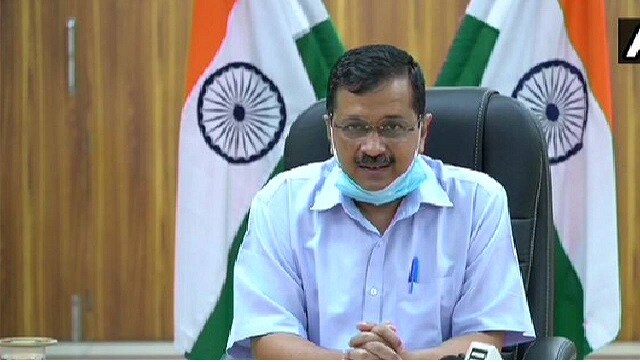 India
The Delhi government has sent a proposal to Lieutenant-Governor Anil Baijal to roll back its decision to allow public gathering of 200 people and restricted the number to 50 now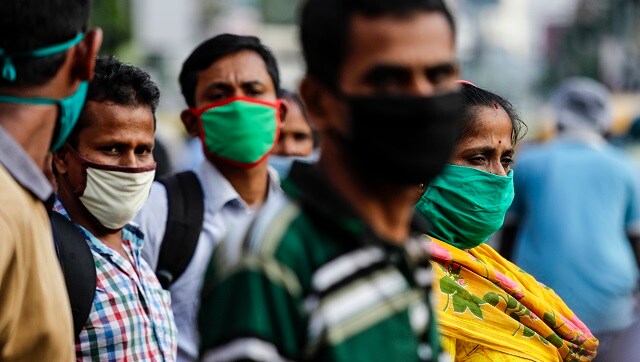 India
Delhi recorded over one lakh new coronavirus cases and around 1,200 deaths between 1 and 16 November, prompting Arvind Kejriwal to seek power from the Centre to impose lockdown in those markets which may emerge as hotspots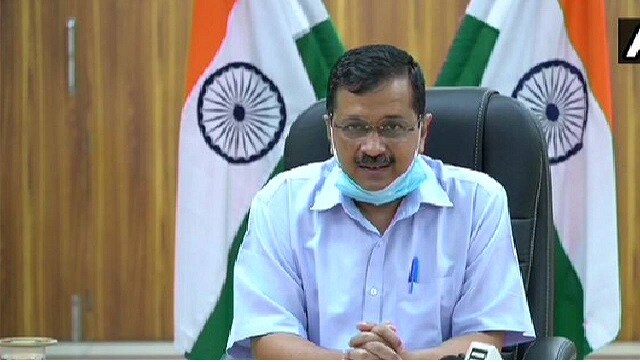 India
However, the testing of samples collected through home visits will cost Rs 1,200. All labs and hospitals have also been asked to display the revised rates at a prominent place within 24 hours