Congress seeks revocation of 'Suryanamaskar' in BMC run schools
Congress on Saturday sought revocation of the resolution passed by the BMC making 'Suryanamaskar' compulsory for students of all schools run by the Municipal Corporation
Mumbai: Congress on Saturday sought revocation of the resolution passed by the BMC making 'Suryanamaskar' compulsory for students of all schools run by the Municipal Corporation.
A 22–member delegation of Mumbai Regional Congress Committee–Minority Department met Maharashtra Governor Ch Vidyasagar Rao at Raj Bhavan and made the demand, a Raj Bhavan spokesperson said.
The delegation asked the Governor to prevail upon the civic boy to revoke the resolution following which he assured them that he will forward the memorandum presented by the Committee to the state government.
The Sena-BJP ruled Brihanmumbai Municipal Corporation (BMC) had passed a resolution this week making yoga and 'Suryanamaskar' (sun salutation) mandatory in all civic schools despite strong protests from Opposition parties including Congress, Samajwadi Party and MNS.
The ruling allies had rejected the amendment demanded by the Opposition parties to make yoga optional in schools. Samajwadi Party had also demanded deletion of 'Suryanamaskar' from the proposal, cleared by the House of the civic body.
Opposition parties had alleged that BJP was trying to saffronise education, both in the Centre and the state by introducing such proposals.
According to Samajwadi corporator Rais Sheikh making 'Suryanamaskar' compulsory in schools is a way to promote Hindutva as its origin lies in Hindu God Surya (Sun).
He claimed that if BMC makes this compulsory, Muslim parents would stop sending their children to schools.
The AIMIM too expressed strong reservations against the BMC move.
AIMIM MLA Waris Pathan said the mandate was against Article 25 of the Indian Constitution guaranteeing right to freedom of religion.
The state government had made it optional so how can BMC make it compulsory, he said.
However, BJP corporator Dilip Patel, defending the proposal had said, "Now yoga has been internationally accepted as the best form of exercise. Bringing yoga into the religious ambit is a political tactic by Opposition parties."
BMC had on 23 August cleared the proposal tabled by BJP corporator Samita Kamble with an aim to improve overall health of students by incorporating the ancient exercise regime into their daily routine.
Find latest and upcoming tech gadgets online on Tech2 Gadgets. Get technology news, gadgets reviews & ratings. Popular gadgets including laptop, tablet and mobile specifications, features, prices, comparison.
Politics
Roy, addressing a press conference, scotched speculation about him returning to the Trinamool Congress.
Politics
The Congress leader has been given a 1 August deadline to vacate the bungalow after her security cover was downgraded last year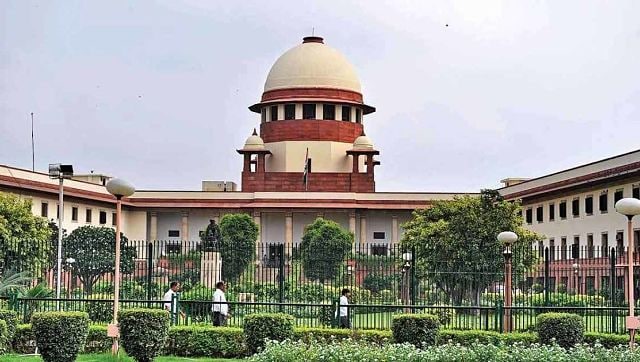 Politics
The High Court on 24 July had ordered the maintenance of status quo on the disqualification notice issued by the Speaker to 19 dissident Congress MLAs, including Pilot.