BMC Election 2017: It's time issue of public health becomes part of the public policy discourse
It's time that the issue of public health becomes part of the public policy discourse in the city.
India's richest city is battling major challenges in public health. It faces issues such as sanitation, shortage of health personnel, uneven distribution of public health facilities and overall lags in the public healthcare delivery.
The Brihanmumbai Municipal Corporation (BMC) has set aside Rs 3,693 crore to improve healthcare services out of a total budget for Rs 37,052 crore for the year 2016-17, which accounts for 9.96 percent of the total budget outlay of the corporation. Yet, there are too many health issues in Mumbai and the provisions to address those are far from enough. Overall life expectancy in Mumbai was a mere 56.8 years in 2007. More than 20,000 persons have died due to hypertension and more than 12,000 due to diabetes in the last five years. Registration of dengue cases has increased by eight times in the last five years from 2011 to 2016, while reporting of death cases has increased over two times since 2011-12 to 2015-16. Clearly, the health trends in Mumbai have been degrading.
One of the causes for the current state of public health in Mumbai can be credited to the poor infrastructure BMC offers. Public dispensaries/hospitals face a substantial shortage of staff in both paramedical (33 percent) and medical (27 percent) department, while the overall shortage of staff in state hospitals was 28 percent in 2015. The number of beds in public hospitals were estimated to have a ratio of one bed for 3,000 people in 2009, which is less than 1/5th the ideal number as recommended by World Health Organisation at one bed for every 550 people.
A large chunk of Mumbaikars are slum-dwellers and they lack access to toilets. A report by the All India Institute of Local Self-Government revealed that on an average there are about 81 persons per toilet seat in Mumbai. Dr Kamaxi Bhate, an associate professor at the Department of Preventive and Social medicine, KEM Hospital said that 93 percent of toilets that were found to be out of use at suburban stations were meant for women. Lack of access to clean toilets and urinals at railway stations is one of the main reasons for high levels of urinary tract infections (UTI) among female commuters.
What's more? 40 percent of your untreated sewage enters the Arabian Sea. Sewage water is also a breeding ground for various diseases like cholera, typhoid, diarrhoea, malaria, dengue and other infections. The situation just becomes worse during monsoon when the city experiences floods.
There have been several discrepancies in reporting from the BMC regarding health. In 2015, only 16 people died because of malaria in 12 months, but at the same time, Public Health Department issued death certificates in 92 cases with the mentioned cause of death as malaria. Tuberculosis deaths reported by Tuberculosis Control unit from 2015 are 1,459 while deaths reported by MCGM Public Health Department from the same year are 5,680. Despite the callous health conditions, according to a Praja Report, not a single corporator has asked a single question on health, of which four were health committee members. Clearly, public health is not an issue for city government officials.
At a roundtable organised by Free A Billion on health in Mumbai on the vision and solutions for making the city healthy for living, which was attended by Dr Sanjay Oak, Dr Avinash Supe, Dr Tatyarao Lahane and others from the health sector in the city, there was an outpour of recommendations and ideas to better the state of health care in Mumbai. The recommendations put forth at the roundtable were – the need to promote community ownership of health-related projects, boost the number of hospitals for mental illness and geriatric care, adoption and assessment for improving the state of healthcare among the newly born.
Removing entry barriers for nursing homes and easing regulations for the same or trying out the idea of vouchers for healthcare to the needy so that they have the choice of private and government hospitals can ensure Mumbaikars have maximum access to healthcare. The Delhi model of mohalla clinics dispensing primary health care alongside increasing the usage of vending machines has been a great venture and could be implemented in Mumbai. To top it off, a considerable part of budget outlay on health care remains unutilized, thus highlighting that funds are not an issue. In the light of insufficient infrastructure, the least that authorities can ensure is a complete utilisation of the already existing resources available to them.
It's time that the issue of public health becomes part of the public policy discourse in the city.
The author works with Free A Billion in Mumbai.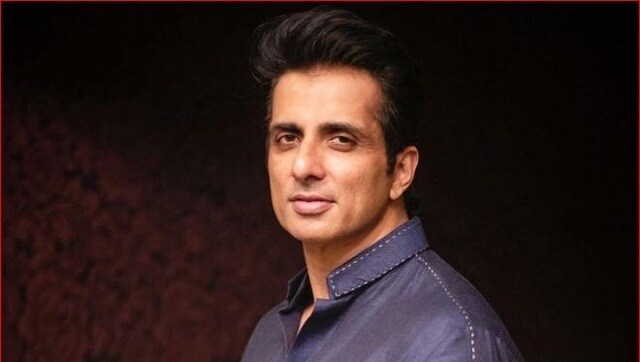 India
The CBDT also accused Sood of violating the Foreign Contribution Regulation Act (FCRA) while raising donations from abroad.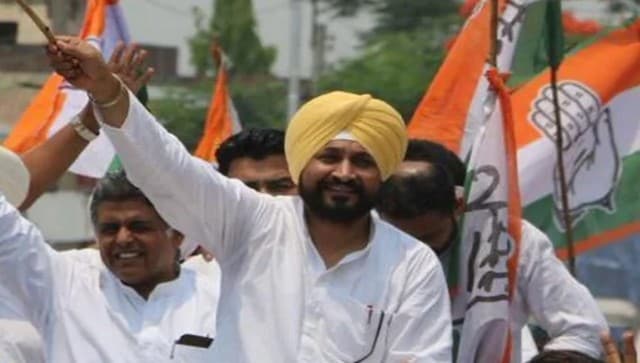 Politics
The development comes after much speculation with the names of Sunil Jakhar, Navjot Singh Sidhu, Tript Rajinder Singh Bajwa and Sukhjinder Singh Randhawa doing the rounds for the top post
World
Sources said the Taliban have no option but to wait till an inclusive government is formed though it seems unlikely in the near future