Azad maidan violence: Poem by Mumbai cop sparks outrage
The police official, in her poem, said had the hands of the rioters been chopped off, the men would not be able to attack cops again.
A poem in the Mumbai police newsletter, written by a woman officer about riots witnessed at Azad Maidan in south Mumbai on 11 August, said the protesters should have been shot and their hands chopped and has sparked outrage among social groups and is likely to be the subject of a petition in the Bombay High Court.
The poem, which appeared in the police force's monthly newsletter Samvaad that is circulated across the city's police stations was written by inspector Sujata Patil who is presently posted at the Matunga police station.
According to a Times of India report, Patil in her poem said that had the hands of the protesters been chopped off, the men would not be able to attack cops again. She also allegedly called the protesters 'snakes' and 'traitors'.
Groups representing the Muslim community are set to meet with the Mumbai police commissioner over the poem, while one lawyer has threatened to file a petition in the high court.
According to an Indian Express report, the police have initiated an inquiry into how the inflammatory piece was published and the person to come under the spotlight, apart from the poetess, is likely to be Joint commissioner of police (administration) Hemant Nagrale, who is the chief editor of this bulletin.
Nagrale in an earlier report was quoted as saying that Patil had apologised for her poem and an apology was to be printed in the next issue of the bulletin.
Patil, however, was quoted in the same Times of India report as saying,"It (the poem) is not provocative" and that those who had attacked policemen during the riot were indeed traitors.
The violence at Azad Maidan, was sparked off by violent youth among those protesting the atrocities against Muslims in Myanmar and Assam.
The crime branch of the Mumbai police had arrested 63 persons for their involvement in the violence, including an organiser of the protest rally. Two persons were killed and 63 were injured, including 58 police personnel, during the violence.
The protests are estimated to have resulted in losses worth Rs 2.75 crore and resulted in the transfer of the Mumbai police commissioner for failing to prevent the violence despite having intelligence inputs suggesting it could get violent.
India
While they should have obtained work visas mentioning the name of the production house that was shooting, they had instead come to India on tourist and business visas. They have been issued notices, said an officer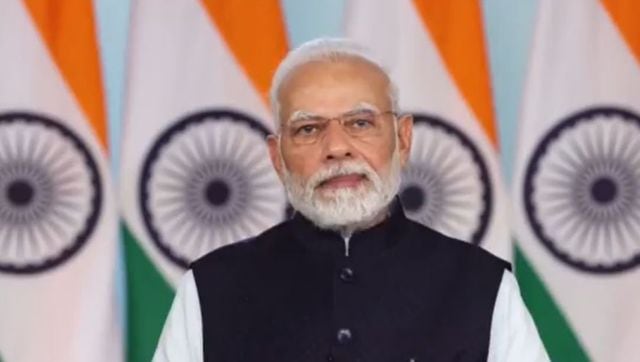 India
Earlier this month, the police received a hoax call claiming the presence of terrorists in the Haji Ali Dargah area in Mumbai. That call was also traced to a mentally unstable man
India
Keeping in view the rise of cyber fraud cases, Mumbai Police has started a new social media campaign to alert citizens