Atal Bihari Vajpayee's life had close links with Mumbai; ex-PM signed off from public life at rally in Shivaji Park
It was at a public rally in Mumbai in 1995 that LK Advani announced Atal Bihari Vajpayee's name as BJP's prime ministerial candidate.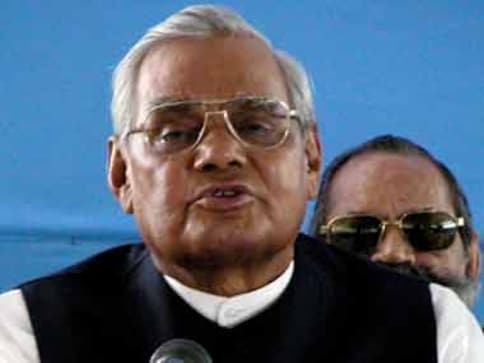 Mumbai: Mumbai played a significant role in the political journey of former prime minister Atal Bihari Vajpayee. Vajpayee, who died on Thursday, had announced his retirement from public life in 2005 at a rally at Shivaji Park after the party's national executive meeting in Mumbai, BJP leader Madhav Bhandari said.
"Atalji had then declared that he was retiring from public life and announced that LK Advani would lead the party," Bhandari recalled. The 2005 national executive meeting here was held to mark the party's Rajat Jayanti (silver jubilee) celebrations, he said.
Vajpayee's speech during the BJP Mumbai Maha Adhiveshan (grand convention) in 1980 mesmerised many a BJP worker and the sign-off is still quoted during poll campaigns. At the rally after the convention, Vajpayee had expressed confidence that the 'lotus' (BJP's poll symbol) will bloom.
"Atalji had said: Andhera Chhatega, Sooraj Niklega, Kamal Khilega (The darkness will go, the sun will come out and the lotus will bloom)," he said.
During the convention, Vajpayee stayed at party leader Vedprakash Goyal's home, while Advani stayed with his relative in Mumbai. In 1995, at the BJP Maha Adhiveshan at the Mahalaxmi Race Course, Advani announced Vajpayee's name as the BJP's prime ministerial candidate, BJP MLA Atul Bhatkhalkar said. Vajpayee was always supportive of the alliance with the Sena, he said. After the alliance was formed in the early 90s, Thackeray was invited for a BJP national executive meeting in Mumbai, he added.
In 2001, the arthritis-affected right knee of Vajpayee, then prime minister, was successfully replaced in an operation at the Breach Candy Hospital in Mumbai.
Vajpayee had been awake during the 70-minute surgery, performed under epidural anaesthesia (in which the body down the waist becomes numb) by Dr Chittaranjan Ranawat.
also read
Politics
The BJP should not be "overconfident" of winning the Lok Sabha election, veteran leader L.K. Advani said Sunday, adding this was one reason why it lost the 2004 battle.
Politics
Union Urban Development and Parliamentary affairs minister M Venkaiah Naidu today dismissed reports of senior party leaders being sidelined and said it was a 'generational change'.
Politics
Only two years ago, every step Nitish Kumar took reversed his political fortune.