24-year-old Mumbai girl protests against parents for not supporting her
Richa Surana, who has a 18-year-old daughter, separated from her drug addict husband and has nowhere to live. Her parents have refused to support her.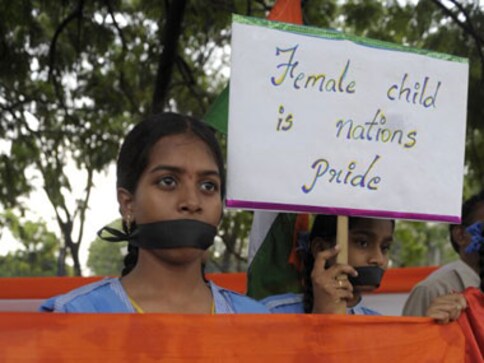 A 24-year-old woman protested against her divorced parents after they refused to support her and her 18 month old daughter. She separated from her drug addict husband and has nowhere to live.
Mumbai Mirror reported that Richa Surana, who teaches at Ideal Classes at their Ghatkopar and Vashi branches, has been staying in the office of a non-governmental organisation named Ekta Vikas Sangh,whose volunteers have been supporting her for the last six months. Surana's parents got divorced when she was seven, after which she stayed with her father till she turned 14.
Surana claims she was was tortured by her step mother. After she informed her mother, who sought custody for her from the court. Surana was sent to live with her mother till she was 18.
Mumbai Mirror quoted her as saying "By the time I turned 21,my mother also didn't want me to stay with her and forced me to get married to a man my stepfather chose. The man was a drug addict and quit his job. He kept torturing me. When I got pregnant I left him. I now have an 18-month-old daughter. I have since been requesting my biological parents to support me but neither of them want to help me and I have been left homeless."
While Surana is unaware of her mother's whereabouts, she protested against her father's residence in Bhoiwada on Monday. When she was served a notice by the police for not having permission to protest she moved to Azad Maidan. She was turned away from there as well.
Read the full report here.
Politics
Team Anna is unhappy with paying hefty rent for using MMRDA grounds in Mumbai, it's demanding a concession and also looking at other venues in the city.
Breaking Views
Saturday's violence in Mumbai shows that the Muslim leadership wants to foster a further sense of victimhood among their community