Editor's note: One of the most fascinating segments of voters who will be going to the polls over the seven phases of the Uttar Pradesh Assembly election is the millennial voter. Parth MN, travelling through Uttar Pradesh, filed a series of ground reports on millennial voters in the state, with a special focus on the concerns of young voters. His five-part series covered the constituencies of Lucknow, Udwa, Raebareli, Amethi and Varanasi.
Much like Bihar, a reporter's job in Uttar Pradesh is made easier by the electorate, for one hardly comes across a person unwilling to talk about politics. Over the course of two weeks, I interacted with scores of youngsters from different districts. Not one seemed like he has not assessed his candidates and the parties they represent. It would be safe to say the millennial voters in UP are much more politically alive, and socially curious than their counterparts in my hometown of Mumbai.
Before landing in UP, I read up as much as I could on the state. There were a few articles suggesting the youth is breaking caste barriers and voting solely on the basis of development. Upon asked if caste is an influence, every millennial voter responded with an emphatic no. But it is quite a coincidence that the Tripathis, Mishras and Pandeys said they would vote for Modi on the basis of development while Muslims and Yadavs said they would vote for Akhilesh because of his developmental work. A teacher at Lucknow University shed more light on the coincidence. "Conceding they vote along caste lines in front of the media is unfashionable," she said. "Everyone wants to be politically correct. You scratch the surface behind closed doors, and it all comes out."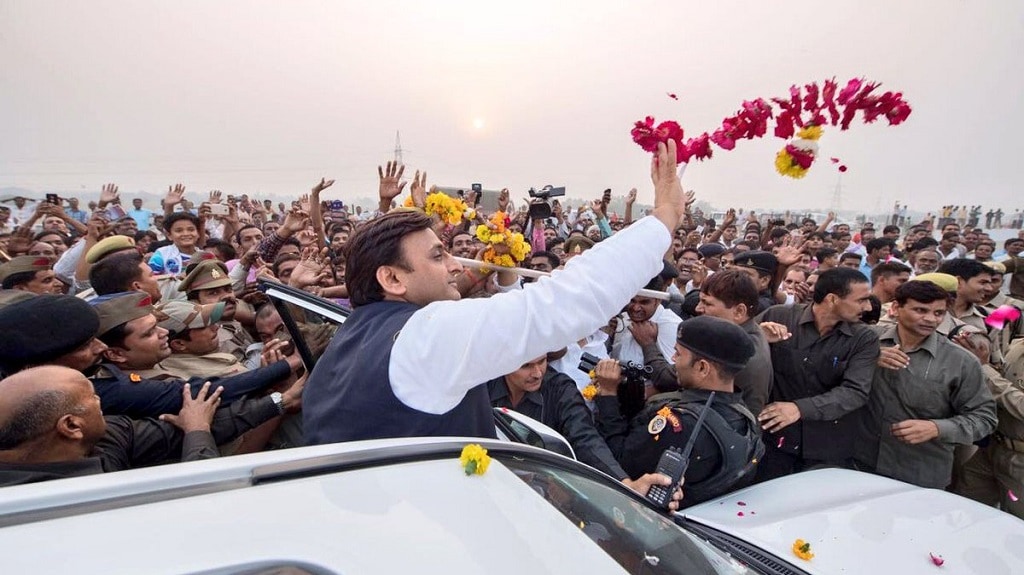 Indeed she was right.
Ask them about their views on reservation and it does not seem like caste is something they have never considered. Upper caste Hindus complained against "the discrimination and bias" towards Yadavs, while the Yadavs furiously disputed the "false narrative". Everyone knew the caste wise divide of the candidates of different political parties.
However, it will not be long before the caste lines are palpably blurred. Even in the ongoing elections, a noticeable chunk of millennials who come from traditionally BSP or BJP families, seemed to be gravitating towards Akhilesh because of his appeal, which is merely a hint of what to expect in 2019.