Both Bertrand Russell and Winston Churchill were vocal supporters of the Sikh community; the former, for their compassionate culture, the latter, for the loyalty they showed during two great wars, where they fought for the Empire. Though this acknowledgment of both intrigue and fealty by instruments of the Raj is perhaps an extension of a long-running colonial romance, the Sikhs have been vetted and honoured on foreign soil unlike any other community from the country.
Though it is, to an extent, a contrast to the end of Ranjit Singh's Sikh empire which was reined by the British, the peculiar attention and adulation showered on these colonial subjects is a notable aspect of history. To that effect, a collection of some 80 artworks by European artists, whose subjects are the Sikh faith, culture and some of its famous personalities, is being showcased for the first time in India as part of the exhibition titled The Sikh: An Occidental Romance.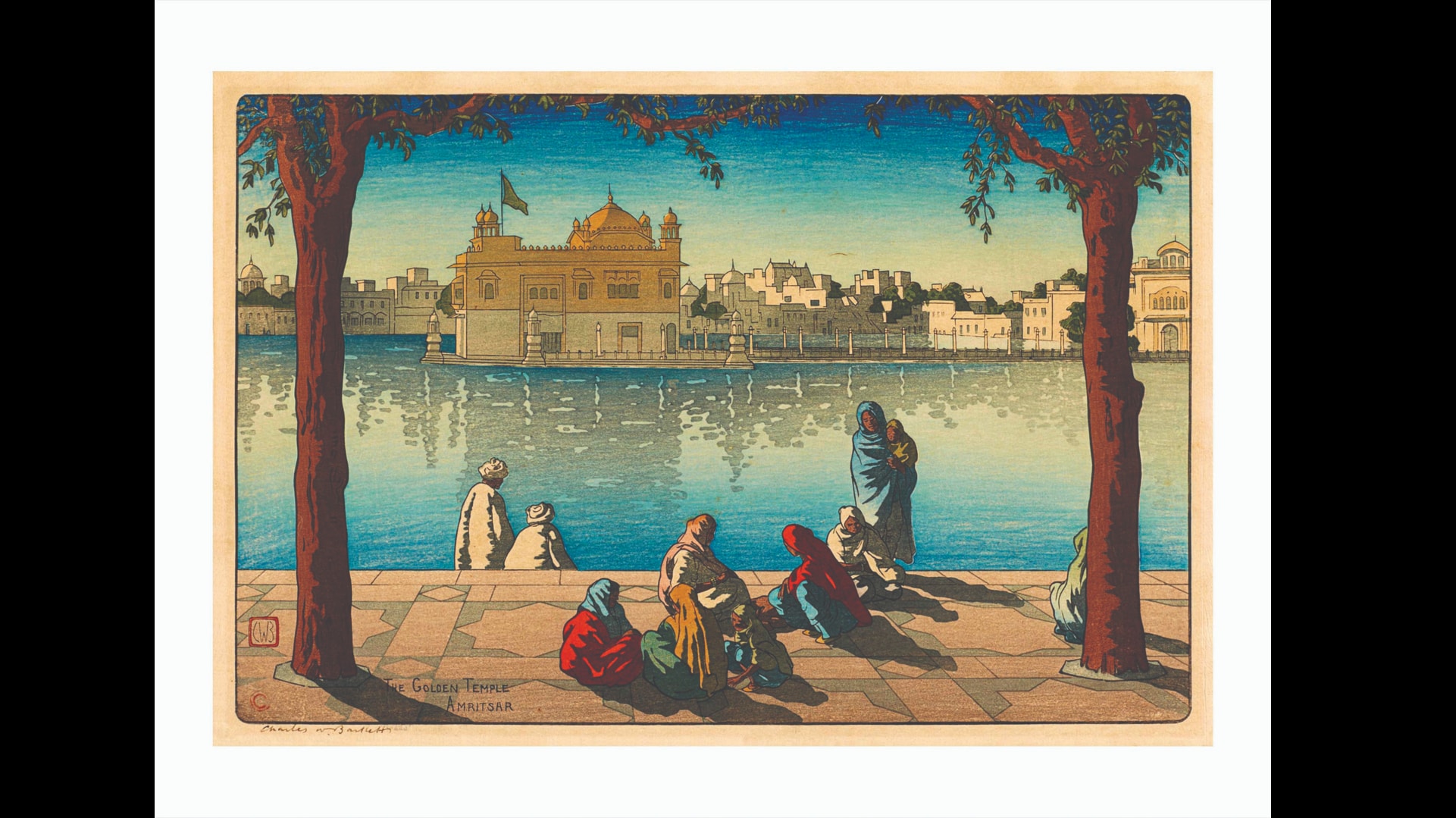 [A portrait of the Golden Temple by Charles William Bartlett]
This exhibition is made of up of archival replicas of original artworks that are scattered across the world. "The process of creating a replica is fairly complex. It can be done only in two or three places in the world. The ink is made in Japan, the printing is done in Germany. So it is a coming together of various methods and technologies. We shoot several thousand photos of a single artwork, to create the highest resolution possible and then print it," says Gautam Srivastava, founder of The Hubris Foundation, which has put together the exhibition.