2019 was a tough year to be a gamer, particularly for those of us who mark the hours creeping by until the release of Cyberpunk 2077 delivers us from our fleshy existence. Still… a few notable things happened in the gaming industry over the last year, some of them bad, but surprisingly, a few of them were good too.
So, as the year draws to a close, I thought we could look back, in no particular order, on some of the high and low points that defined the gaming landscape in 2019.
Join me, won't you?
1. Control brought brutalism back
It's a rare delight when something turns out better than you expect. And that's why Control deserves a spot on this list. But not because of it's aesthetic, though relying on bare squared-off concrete for much of your game environment is a bold move in its own right.
Control, which borrows its core idea from the concept of the SCP Foundation, focuses on the Bureau of Control which appears to shield humanity from meta-physical threats. You play as its mysterious new director during a crisis for the organisation although the circumstances for your promotion are rather unconventional.
While it does borrow from internet-based lore, this isn't some low-effort Slenderman game. Control is genuinely compelling and does a great job of juxtaposing the mundane interiors of an '80s era government office with all the supernatural and multi-dimensional goings-on as you delve deeper and deeper into the labyrinthine building to uncover the many mysteries it holds.
While Control might not be the most visually interesting game out there, stick with it and you will be rewarded, the sense of mystery and discovery is great, the writing is good, even if the inner monologue of your main character is a bit strange at first and the combat is fluid and intense, forcing you to keep moving and use all your abilities. While this last bit can be occasionally frustrating, it's never dull and some of the more powerful abilities late in the game are fun to use.
What's The Board up to? And why are they in a pyramid in another dimension? Or are they the pyramid? Who are the Hiss? Where is your brother? Why are you in charge? Some of these questions may or may not be answered if you choose to play Control. Good luck Director.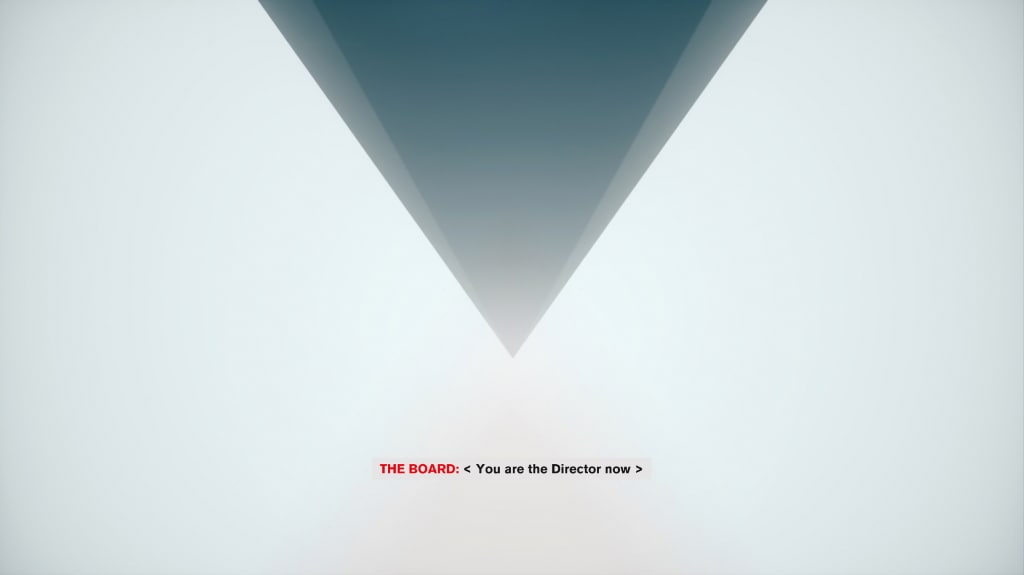 Tell me your secrets Pyramid! | Remedy
2. The true cost of loot boxes is worse than we knew
What's even worse than paying to get in-game items in a game you already paid for? Why paying for the chance to get in-game items in a game you already paid for of course! Enter loot boxes (or surprise mechanics if you're a mouthpiece for Electronic Arts).
Yes, loot boxes, the gift that keeps on taking. We have seen their like before in several games, but we had rarely seen them implemented as viciously as we did in 2017 with the release of Star Wars: Battlefront 2 from Electronic Arts. Thankfully that display of blind avarice was two steps too far, and the backlash from customers was loud enough and long enough to get the attention of the governments of several countries prompting multiple investigations into the ethics and legality of loot box mechanics in games, particularly those targeted at customers under 18-21.
Fast forward to 2019, and the results of some of these inquiries have revealed some fairly grim numbers, with many players spending hundreds or, rarely, even thousands of dollars on loot boxes in games. Unfortunately, some of those doing the spending were children as young as seven and eight, many of whom didn't quite understand they were spending real-world money as they steadily drained the bank accounts of their parents.
While some publishers did issue refunds for these incidents, others (like EA) instead chose to issue statements calling for greater parental supervision… while remaining curiously silent regarding their responsibility to not heavily push gambling on young players (FIFA, for the record, is rated for ages three and up).
On the brightside, it looks like loot boxes are finally falling out of favour as consumers and governments wise up to it. A recent report from a UK parliamentary report has called for loot boxes to be either completely banned or restricted to sale in games rated 18+ until they can be proved to have no detrimental effects on child development.
It's not yet a victory, and the industry will almost certainly find loopholes or lucrative alternatives, but at least it's a much-needed reprimand of industry practices with the scope for real change in the near future.
3. We finally got a good new Star Wars game Star Wars Jedi: Fallen Order
The Star Wars name has been going through a bit of a tough time recently. The spin-off films did poorly, with Solo becoming the first Star Wars film to lose money. The Last Jedi left audiences heavily divided and while Rise of Skywalker did unite them again later on, it was only because no one really liked the movie.
Even in games, Star Wars: Battlefront 2 was a bit of a disaster early on, with its almost spiteful monetisation blowing up in the face of parent company EA while the development of the promising Star Wars: 1313 was quietly cancelled.
Still would have been cool to see Star Wars from a non-force user perspective | IGN / EA
But just when all hope seemed lost for Star Wars, Respawn Entertainment, fresh off their success with Apex Legends, was able to deliver a game that was finally worthy of the franchise… probably the first one since Knights of the Old Republic 2 back in 2004 (You can add the force unleashed games if you want but they never really clicked with me).
Essentially a dark souls style game with force powers, the combat is where Jedi: Fallen Order shines. While the story is just about serviceable, the gameplay and cast are good enough to keep you invested from start to finish although having some areas sealed off from you, forcing you to come back when you have the necessary force powers broke the flow and the enjoyment in ways the developer probably didn't anticipate.
Along with The Mandalorian, Jedi: Fallen Order is helping keep Star Wars alive through these tough times and proving that the franchise is capable of much more than just what you see on the big screen.
Plus BB-1 is the cutest of all the droids