Travelling through the jaw-dropping natural beauty of the Meghalaya landscape never fails to evoke a sense of awe and wonder. As if in a myth or a folktale, the world seems to drop away right before your eyes at a sharp bend in the road into deep green valleys; endless series of hills, adorned with white, wispy crowns of clouds appear and disappear entirely, as if by magic, gobbled up by a wall of dense fog which sneaks up without warning; water bodies reflect the sunlight, making you blink and imagine the mythical creatures who might inhabit them, and the stories they might tell you if you happened to meet them.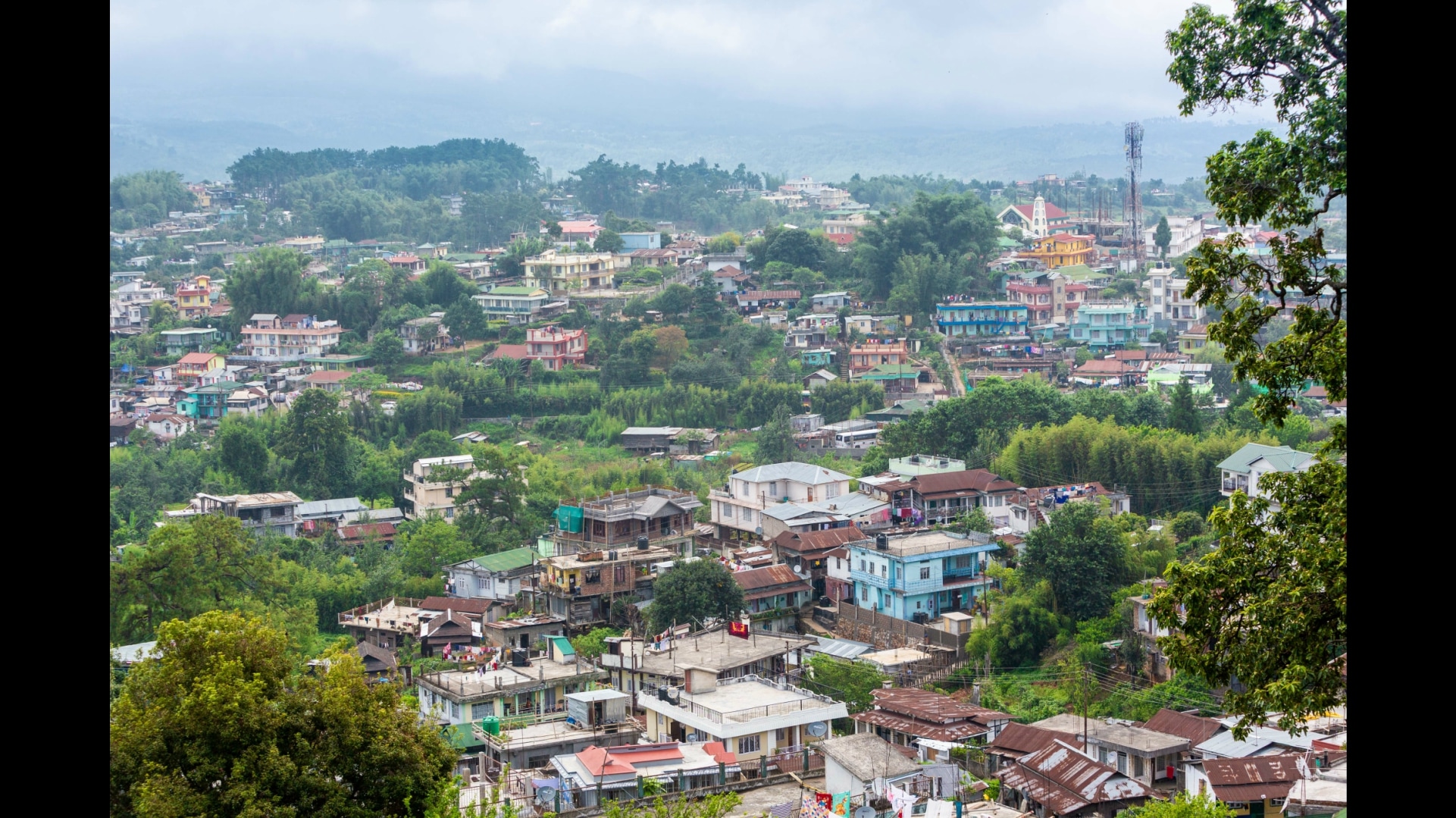 [Views of parts of Shillong, the capital city of Meghalaya.]
Nestled in this extraordinary landscape of the 'abode of the clouds' (the meaning of Meghalaya in Sanskrit) are the communities, towns and people who call this magical place home, a people who have been living in a state of flux, bombarded by so much change to their lives that it is hard to keep up.
Legislative, political, industrial, cultural, global and regulatory influences have all played their part in bringing about a heady, and arguably confusing, pace of change in the lives of the people of this beautiful land.
Who are they and how have they and their land adapted to these fast-changing times?
The Khasi community are the indigenous people of Meghalaya and the largest ethnic group in the state and in its charming hill station capital city of Shillong. This is a community with a strong cultural identity, deep communal ties and one of the few remaining communities around the world to follow the matrilineal system of inheritance and descent. Their cultural history and identity has been passed down generations in the form of stories, myths and folktales, since the Khasi language was oral until the arrival of the Christian Welsh missionaries in the mid 1800s, who transcribed it into written form, and converted a large proportion of the population to Christianity along the way.
A relatively small community with a unique cultural identity, the Khasis were under the threat of being swallowed up by the much wider cultural influences all around them, with their culture and identity in need of protection. To that end, they, along with many other tribal peoples of India, were included in the Scheduled Tribes category in the Sixth Amendment of the Constitution of India, which gives members of their community certain protective legal privileges, such a land acquisition and business ownership in the state of Meghalaya, thus helping to keep the community and its traditions intact.