Editor's Note: Naked display of dissent straddles the boundary that separates fear from revolution. For India's Dalits, this proclamation of dissent has assumed many forms, both passive and combative. It has mutated over the millennia before BR Ambedkar prodded the word Dalit into mainstream consciousness, and transformed anew since then. Some things have not changed — songs remain the sinew of Dalit protest in almost all its configurations. And the lyrics that sew these together continue to serve as a manifesto of resistance. The poems in this series, drawn from Tamil, Telugu, Kannada, Bengali, Gujarati, Marathi and curated by Krupa Ge, founding editor of The Madras Mag, represent the prosody of contemporary Dalit literature. They are accompanied by Chennai artist Satwik Gade's illustrations.
In this seventh edition of the column, read the works of Damodar Morey, a leading Dalit poet of Marathi language. A retired professor of Marathi, he is the author of 12 books in Marathi, across genres — poetry, criticism and Ambedkerite thought. He has written six Hindi books and is a prolific orator. He has lectured widely on literature, Ambedkerite thought in academic institutes, as well as on public forums, and media.
His works are included in curricula, from school textbooks to postgraduate Marathi studies and have been translated to Hindi, Gujarati and English. He is the recipent of several awards, including the BR Ambedkar Samatabhushn Award, Government of Maharashtra Ideal Teacher Award of Mumbai University and Samyak Sahitya Ratna Award.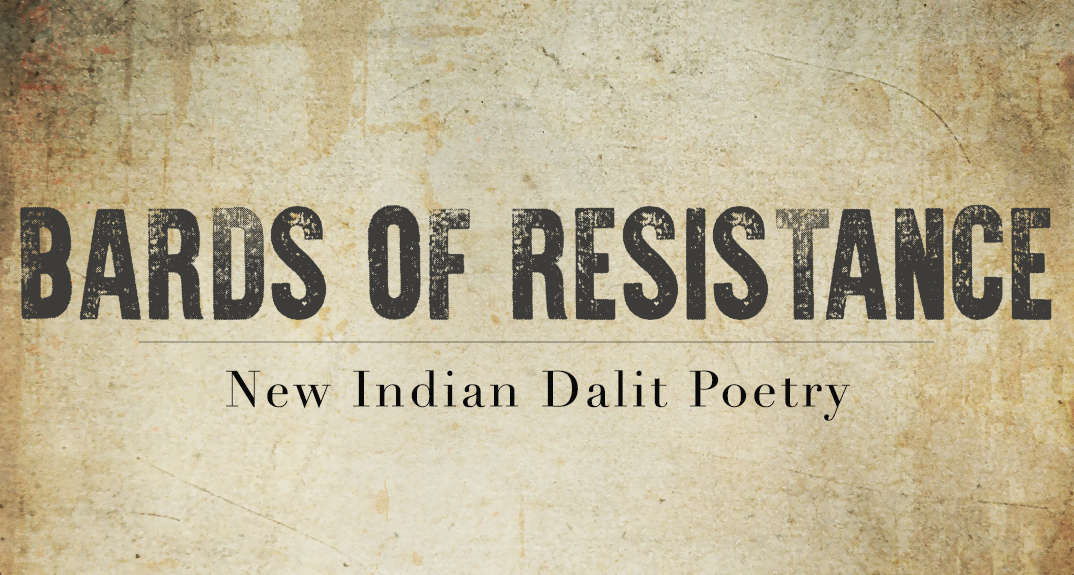 When I was a college student, studying in the first year, in the year 1972, a gruesome event occurred in Brahmangaon. A Dalit woman was paraded naked in the village. When people came to know about the incident in Yawarmal, there was an angry procession which ended in a public meeting.
I read my poem condemning the incident, which was followed by strong applause. This was the moment of birth of the poet Damodar Morey. In the next year, at the Akhil Bhartiya Marathi Sahitya Sammelan at Yawatmal, I was given the opportunity to read my poetry along with already established fine poets such as Yashwant and Anil. The Dalit student community expressed a wish that my poems be published as a book. But I had no money for the same. Students, though themselves poor, contributed generously to get my first book out: Ta Bhim Asata Tar (If Bhim Were Alive) published in 1973.
For me, writing is an act of meditation. I search for the roots of miseries of dalit-adivasi-vimukta communities. For me, writing Dalit literature is also an act of revolt. As I mention in the preface of my book Vikalang Sadi (The Disabled Century): "Writing Dalit literature is an act of missile attack on the intellectual criminals and their beliefs and practices like God, soul, traditions, rebirth, caste and class based prejudices and discrimination."
बोधिवृक्ष
या भयाण काळोख्या अरण्यात
का झाला असावा माझा जन्म
ही उंचच उंच वसलेली 
हिरवीगार झाडे
का येऊ देत नाहीत
माझ्या पर्यंत प्रकाश...?
का देत आहेत मला धमक्या
हे जंगली आवाज...?
आणि ही हिंस्र श्वापदे
का टोळ्या _ टोळ्यांनी
चाल करून येताहेत
माझ्याच अंगावर ...?
का रक्ताळवत आहेत
माझे अंग _ अंग 
त्यांच्या तीक्ष्ण सुळ्या दातांनी
विषारी नखांनी..? 
असह्य झाल्यात माझ्या मलाच आता ह्या जीवघेण्या मरणकळा
आता मीही काढलाय
माझा जुना सुरा
जो मी वापरत असे
मेलेली ढोरे फोडण्यासाठी
तोच आता मी
धारदार करीत बसलोय
मनावर दगड ठेऊन कठोरपणे.
पण अशा निर्णायक क्षणालाच
का नको — नको म्हणावे
या बोधिवृक्षाने.