Stadiums are a lot more than giant concrete walls encasing expansive greens. They are a sight — of success and sighs, of sweat and blood, of trials and triumphs. They are a theatre — of the absurd and asinine, of precision and poise.
They are arenas where human capabilities mock human limitations. Breeding grounds of brilliance, they are a sight to love and behold. Santiago Bernabeu in Madrid is all that, and then some more.
It's the beating heart of the city that fawns over football.
It's not their only identity,  but it could well be the most important one.
The Spanish capital takes immense pride in its football, and not without reason. The city derby against Atletico is almost always a sellout, and the steady rise of neighbourhood clubs, such as Rayo Vallecano, Getafe and Leganes, over the years has contributed to the sport becoming intrinsic to the city's culture.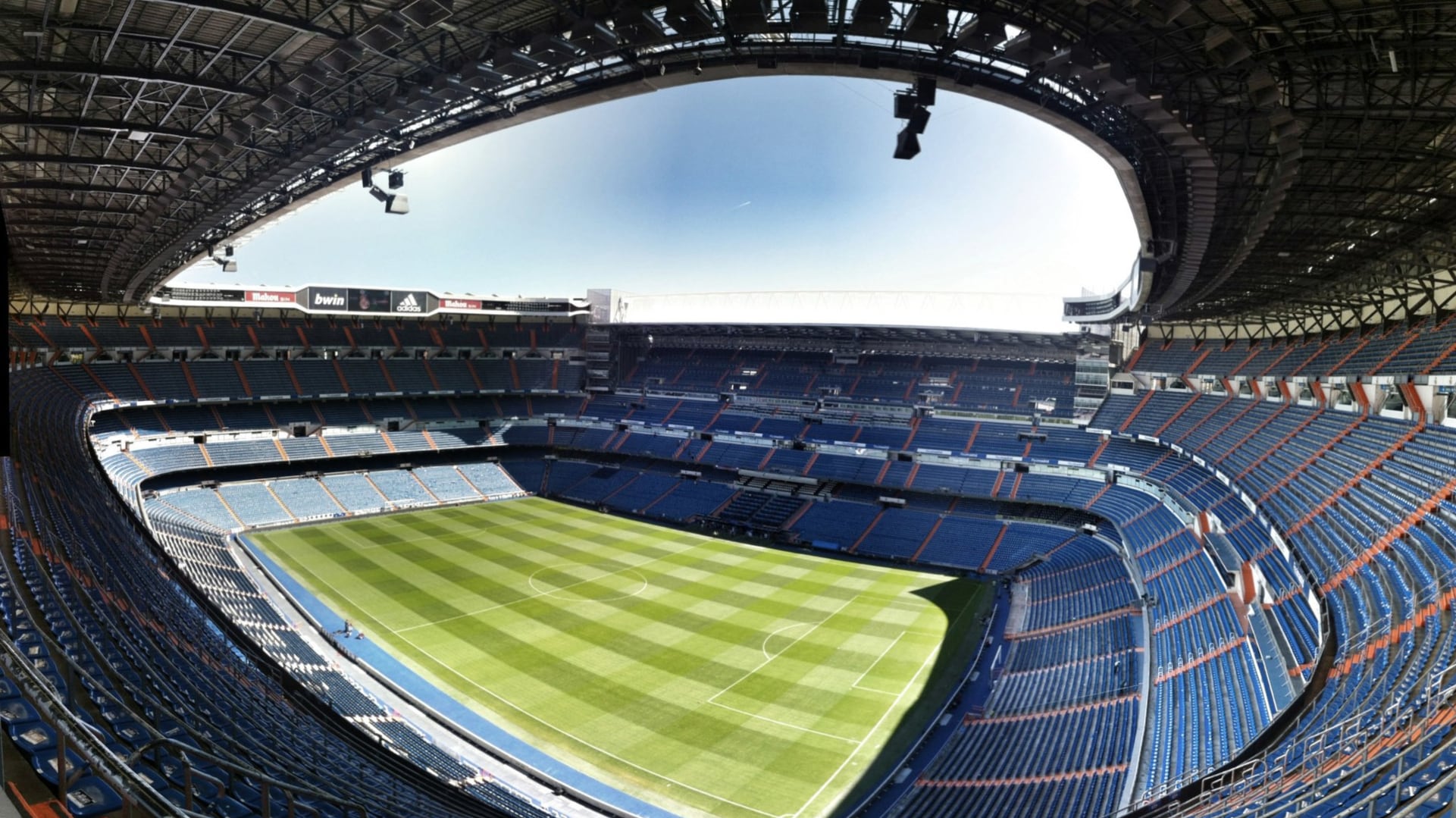 Image from Wikimedia Commons
That said, there is hardly any in-your-face manifestation of football love. Stores selling club merchandise blend seamlessly with high-street fashion, and one would struggle to come across a hoarding boasting of the city's love for the game. Football-themed restaurants are conspicuous by their absence, the street graffiti doesn't talk about the game, and no roads or squares are named after footballers either.
However, talk to any local and they will go to great lengths to tell you how much they love the game, without as much as saying it. The four million residents of the city are a friendly lot, and their warmth multiplies manifold at the slightest mention of football. They would quietly point at Cristiano Ronaldo's favourite restaurant or David Beckham's erstwhile apartment, but such is the deeply rooted presence of football, that there really is no great need for chest-thumping.
In a city that likes to brand itself as the football capital of the world, the game, unsurprisingly, continues to be the ideal conversation-starter — the elixir that drives the city and defines its moods.
"You can tell who won the football match the previous night by simply walking around the city the next morning," says Monica, a Real Madrid fan who hails from the northern part of the country. A career and opportunities first brought her to Madrid and then took her to New York, but she returned to the Spanish capital about six years ago, because "there is no place quite like Madrid".