Street art is perhaps the last thing that comes to anyone's mind when one says San Francisco. The Golden Gate Bridge, steep mountainous city roads, the beating heart of cutting edge tech innovation completely sideline what is indeed an underrated tourist draw in the city and reinforces SF's multicultural ethos.
As I made my way out of the 24th Mission Street BART metro station, I could already hear traditional Mariachi music with its mixture of trumpets, violins and a male Mexican voice singing what seemed like a ballad. The Mission District (referred to Mission from here on) is a Latino hub in San Francisco that also has the densest collection of street murals in all of California. If you are a street art enthusiast, this should be your first stop when you go exploring the city.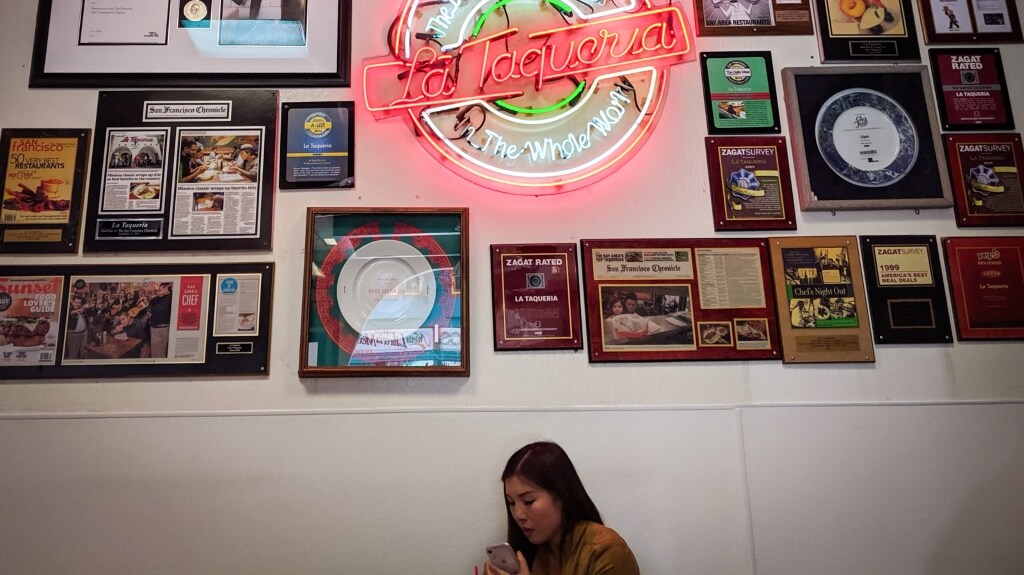 Despite it being a Friday afternoon, the street side markets were thronging with people. A quick walk around the neighbourhood made me realise that the local independent shops, cafes and eateries would be significantly higher than big name brands. A lot of them looked like they were family-owned establishments, like one eatery called La Tacqueria — just shut your eyes and head here for one of the best burritos in the city. It was a much-needed fuel for my body as multiple hours of walking and discovering street art was on the agenda.
But before I jump into the street art gems I came across here, a bit of context to the place is in order.