In 2011, an 11-year-old Nepal girl died of diarrhea and dehydration in a shed; her family and neighbours refused to take her to a hospital. In 2016, another teenage Nepali girl died of a snake bite that she endured in her uncle's shed. In January this year, a Nepali woman and her two children died in a fire in a secluded hut; she had lit this fire to keep the family warm in the bitter cold of winter. Many other women in the country have reportedly died due to inhaling smoke emanating from fires lit inside sheds, or due to extreme cold. Most of these women died all alone.
They're all victims of chhaupadi, a taboo prevalent in West Nepal whereby menstruating women are sequestered away from the family home (usually in a bare-bones shed or hut) and prohibited from participating in normal activities, because their touch and presence is considered impure. They are denied nutritious foods like cow's milk, meat and fruit. Since they cannot be at home, they often engage in hard manual labour in the fields or work like collecting firewood or digging, which only takes a bigger toll on their health. The Himalayan Times reports that as many as 15 girls have died in two districts alone, over the course of 13 years, due to this practice.
Chhaupadi was outlawed in 2005 by the Supreme Court and in 2017, a law punishing people who force women into exile was put into place. Those who broke this law could be jailed for three months or would have to pay a fine of 3,000 Nepalese rupees. A year later, it was reported that in West Nepal, district governments had begun denying state support services to those who were still practising chhaupadi, to dissuade them.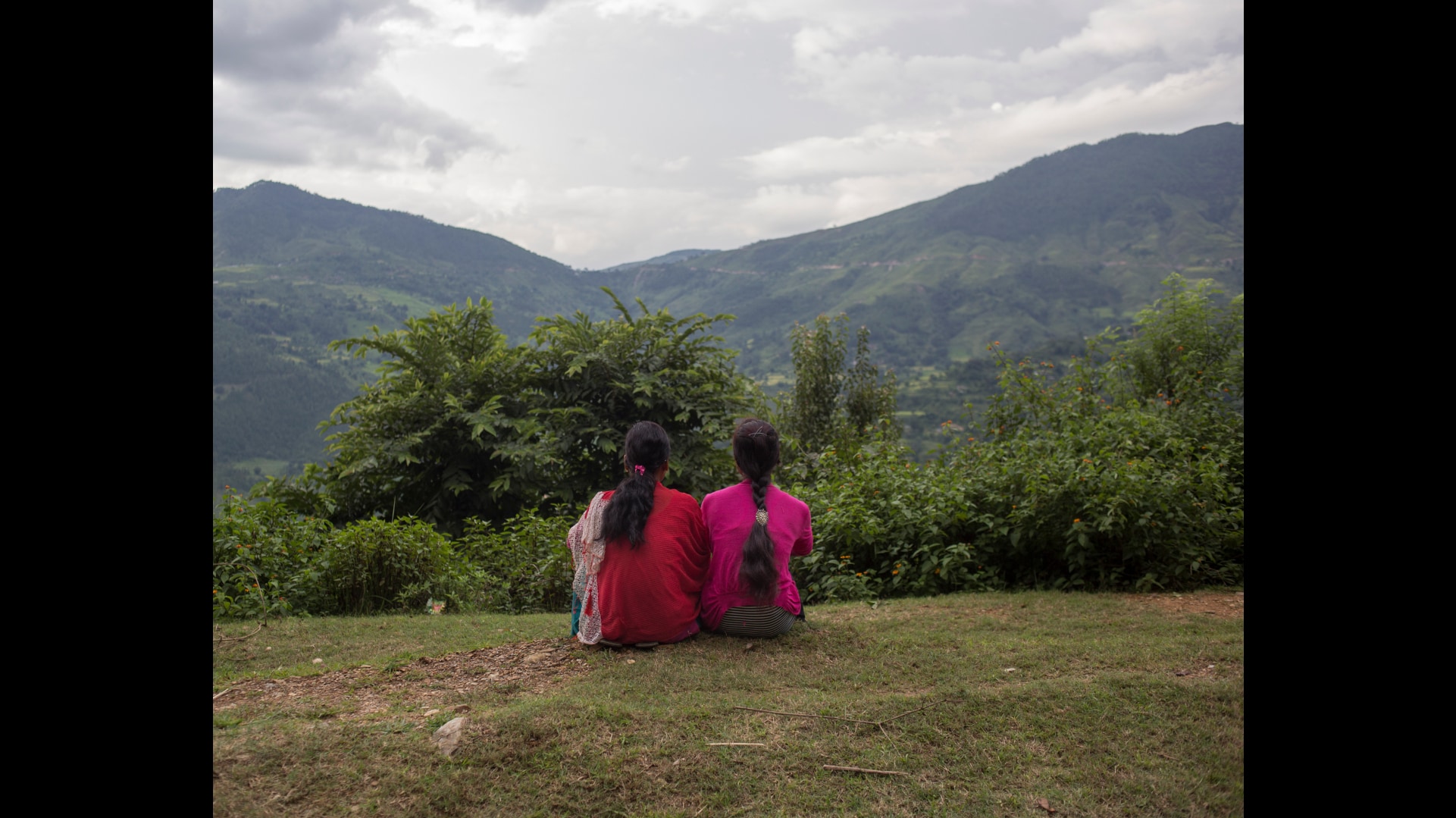 The photographs that constitute Nepali photographer Uma Bista's project Our Songs from the Forest, shot in Achham district (and specifically in the village of Oligaun), are a testament to how the taboo continues to exist.
But she goes beyond its documentation, exploring the ways in which young women are rebelling against custom and how they find solace in the forest.
***
Before setting off for Achham, Bista considered that perhaps her project should focus on the change that has occurred in the practice of chhaupadi over the decades. Upon reaching the village, she found that it was as though time had stood still. "I imagined that change would manifest in the form of better sheds or eating hygienically prepared food. But the reality was quite different. Also, the place I had chosen to visit was close to the district headquarters (Mangalsen), and yet taboos and customs were being observed," she says. Ironically, Oligaun has been declared chhaupadi-free by local authorities, mirroring the situation in many parts of India which have been termed open defecation-free, ignoring the ground reality.