Editor's Note: Naked display of dissent straddles the boundary that separates fear from revolution. For India's Dalits, this proclamation of dissent has assumed many forms, both passive and combative. It has mutated over the millennia before BR Ambedkar prodded the word Dalit into mainstream consciousness, and transformed anew since then. Some things have not changed — songs remain the sinew of Dalit protest in almost all its configurations. And the lyrics that sew these together continue to serve as a manifesto of resistance. The poems in this series, drawn from Tamil, Telugu, Kannada, Bengali, Gujarati, Marathi and curated by Krupa Ge, founding editor of The Madras Mag, represent the prosody of contemporary Dalit literature. They are accompanied by Chennai artist Satwik Gade's illustrations.
In the tenth edition of this column, meet ND Rajkumar. A Tamil poet and translator of note, Rajkumar has brought works hitherto unfamiliar to Tamils into the language through his prolific translation and writes powerful poetry steeped in the folk idiom.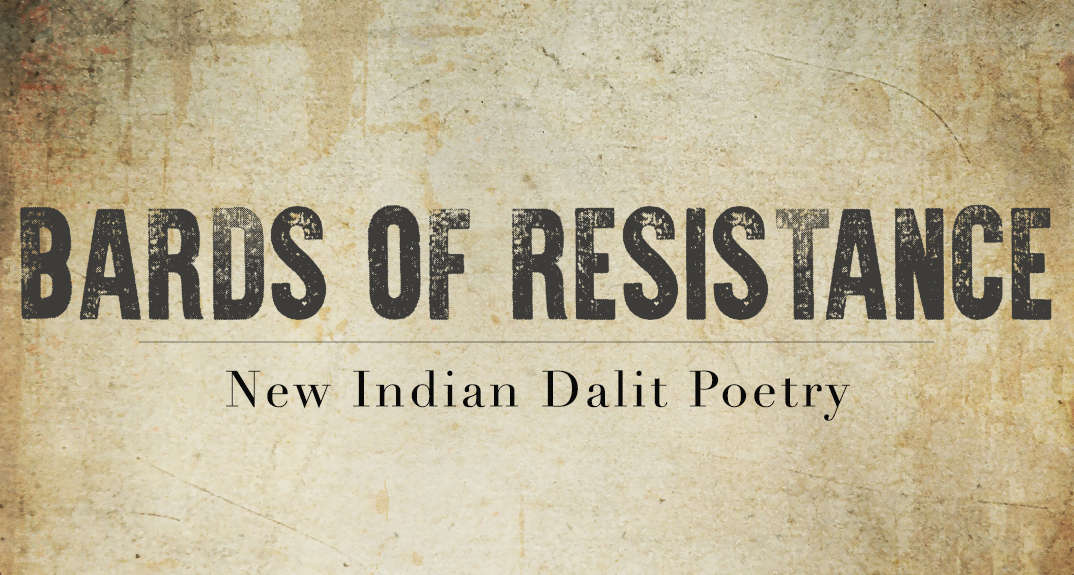 I worked in the postal department for 14 years of my life and was ousted from my job following a plot that sought to make an issue out of my caste. Currently, I teach Carnatic music at a few schools and people's homes. Some people, even now, cheat me of my pay. Earlier, I was teaching Silambam, modern children's plays and folk songs. I also know Adivarmam a little, a craft that will fetch not even 5 paisa today.
It was my father who introduced me to the habit of reading. Ancient poetry, bhakti poetry, manuscripts of mantrikam (sorcery) and vaithiyam (medicine) that are entirely in the traditional poetry format, mansucripts on silambam, Ayya Vaikuntasami's Akilathirattu especially Saatu Neettolai, and Dravidian literature — all of these formed the foundation and continue to lend strength to my own writing. I sing because of my father as well. I grew up listening to him sing about our ancestral deity as well as saatu neetolai.
My Tamil poetry works include Theri, Odukku, Kaattaalan, Rattha Sandana Paavai, Sottu Sottaai Vazhigiradhu Sevvaralipookkal, Kalvilakkugal, Garudakkodi. I have also acted, penned lyrics for five songs and sung a song in the 2012 sociopolitcal satire Tamil film Madhubana Kadai.
From Malayalam, I translated the works of one of the masters of modern poetry, A Iyyappan as well as the prolific contemporary poet Pavithran Theekkuni. I have also translated the works of 'Poikayil Appachan', who was a priest with great social conscience and was chosen many times to become a bishop but was insulted by other priests of the church as he was a Dalit (Pulaya). Protesting the the church and the pastors that did not allow him to become a bishop — as well as the bishop who stood by the caste atrocities against him — he ditched the robe. Further, he studied the Bible through the Dalit perspective and sought to bring the oppressed across the world together and worked until his last days for their upliftment.
I do not translate works that are already in Tamil or just about anything. I cherrypick works that are new to Tamil to translate.
***
தெரச்சிமீன் வாலெடுத்துச் சுழற்றும் அப்பன்
மான்கொம்பெடுத்து அப்பனுக்க அப்பன் வீசிய
அடவு முறையைச் சொல்லித்தருவான்.
அப்பனுக்கு அப்பனுக்க அப்பன்
ஆடுகளத்தில் மல்லுபிடிப்பான்.
முன்ன்ங்காலைத் தூக்கி  முட்ட வரும்
வெள்ளைக்கிடாவின்
கழுத்தைக் கடித்தெடுத்துவீசிய கடுவாப்புலி
கம்புகளால் அம்புகள் செய்து
படைநடத்திய கதைகளைச் சொல்லுவான்.
இன்னமும் மிஞ்சியிருக்கிறது
இந்த போர்க்குணமும் மானமும்.
எங்களுக்கு சொல்லித்தர அடவும்
தகுதியுமில்லாத துரோணா.
மீன்முள் வாளெடுத்து
ஆமைத்தோடு கேடயம் செய்து
செறுத்தடிக்கும்
ஆயுதம் பிடிக்கத் தெரியாதவன் நீ.