Over the last week, like millions of others, I have been spending every spare hour playing Red Dead Redemption 2 — the newest game from Grand Theft Auto developer Rockstar Games. Unlike its more renowned stable-mate, the world of Red Dead Redemption 2 is far more serious. (In fact it can often be a bit of a downer, if I'm honest.)
But being more serious doesn't preclude the game from having its share of intricate details, biting satire, and even a bit of nuanced commentary. We're taking a look at the philosophy and key themes that have shaped the reimagined western setting of Red Dead Redemption 2.
[Note: Some minor and thematic spoilers follow.]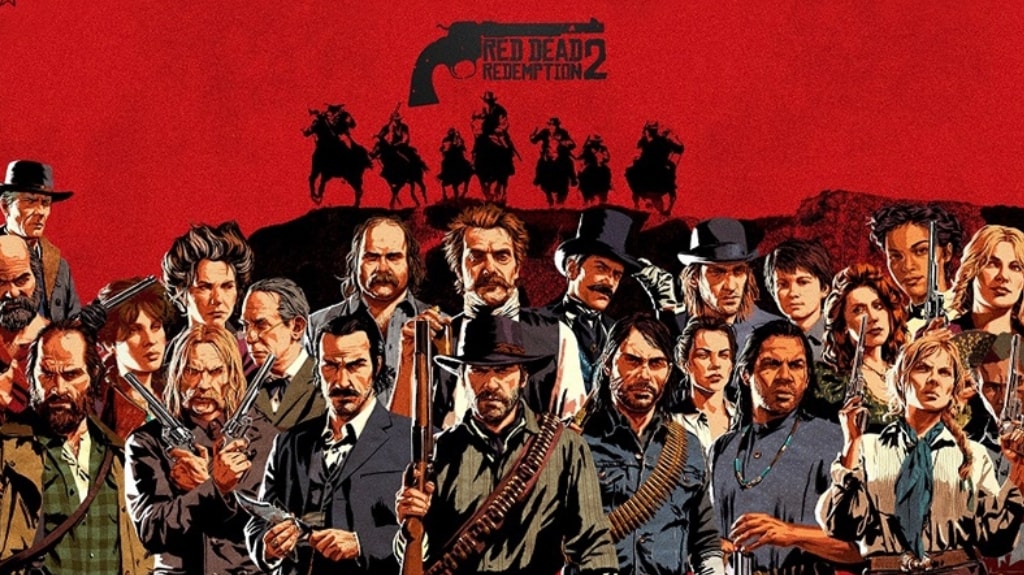 The Death of The West
Set at the dawn of the 20th century, Red Dead Redemption 2 is a prequel to 2010's Red Dead Redemption. The West just isn't as Wild as it used to be. Anarchy has given way to federal bureaucracy as growing trade and industry bring increased wealth — and better law enforcement to the region. For outlaw protagonist Arthur Morgan, these are troubling times. The world he knew and his very way of life seem to be inexorably coming to an end.
Of everything that Red Dead Redemption 2 has to say, perhaps this is the most poignant. All things end. You can resist, or deny. Maybe even slow down the process. But eventually, everything and everyone you know or care about will be taken from you.
Just as the march of time brought civilisation to the West and with it, an end to the libertarian lifestyle of its early settlers, so too will time bring an end to all things. Friendships will fade, brotherhoods will break and families will fall apart.