Introduction: Palestine rarely makes the news in Indian media. When it does, it is usually because "clashes" or "hostilities" have flared up yet again. Knee-jerk sentiments are often quick to ascribe Palestinians with "terrorism". The reality is that the Palestinians are an exceptionally warm and welcoming people.
Perceptions about Palestine are too often shaped by lack of information or by propaganda. It is easy to dehumanise those we are ignorant about.
This 10-part series on Palestine consists of photographs from East Jerusalem and the West Bank taken by the author during a visit in early 2018. They convey varied aspects of Palestine's natural beauty, her ancient and unique history, Palestinian art, education and culture, and the grim realities of their lives under Israeli military occupation.
In part 10, we look at expressions of solidarity with Palestinians.
[Below: A map of West Bank, Gaza and Israel (L); the West Bank (R). Courtesy: palestinett.org]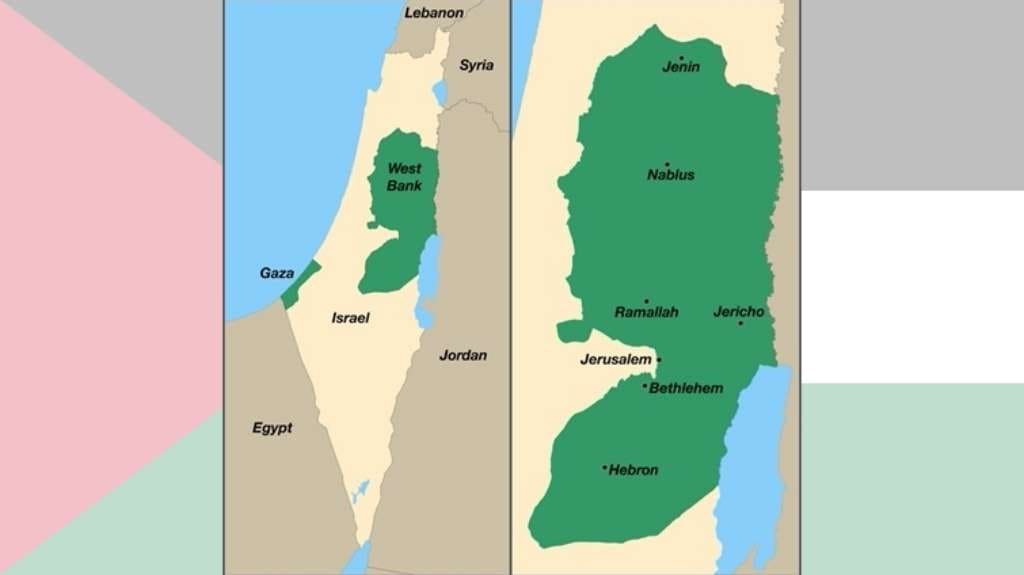 ***
The resilience of  the Palestinians and their refusal to buckle under the occupation is one of the few empowering things in the midst of the political situation in Palestine. Another is the solidarity that Palestinians find the world over.
Volunteers come to join groups such as the International Solidarity Movement (ISM), the Christian Peacemakers Teams (CPT), or the Ecumenical Accompaniment Programme in Palestine and Israel (EAPPI) among others. They document and record what they see. In flashpoint zones, they accompany Palestinians as they move through Israeli checkpoints or to their fields since the presence of foreigners makes the soldiers less inclined to use violence.
These are ordinary people from around the world willingly placing their lives at risk to act on the ideal they believe in — that dignity, human rights and freedom apply universally and that injustice anywhere is a threat to justice everywhere.
Israel's imposing Segregation Wall has become a canvas for open air art where anonymous artists have painted witty messages of peace, love and solidarity. These are some impressions of this unique graffiti art.
[Below] A legend on a wall proclaims: 'Injustice anywhere is a threat to justice everywhere'.