At 8.20 pm on 10 July 2017, a bus carrying pligrims undertaking the Amarnath Yatra was attacked by terrorists in Batengoo — leaving eight dead and 13 others, including some policemen, injured.
The incident occurred seven years after a terror attack that left 30 people dead, in the base camp of Pahalgam.
On site, and on social media, there was an outpouring of support for the families of the deceased, and the injured.
Just a day later, pilgrims resumed their journey, with several thousands pouring into the Valley to trek to the Amarnath temple.
At the Baltal camp, for instance, there was the usual hubbub of yatris entering and leaving. Perhaps in fewer numbers, but yatris continued their trek, threat to life notwithstanding — this was just a week after the attack.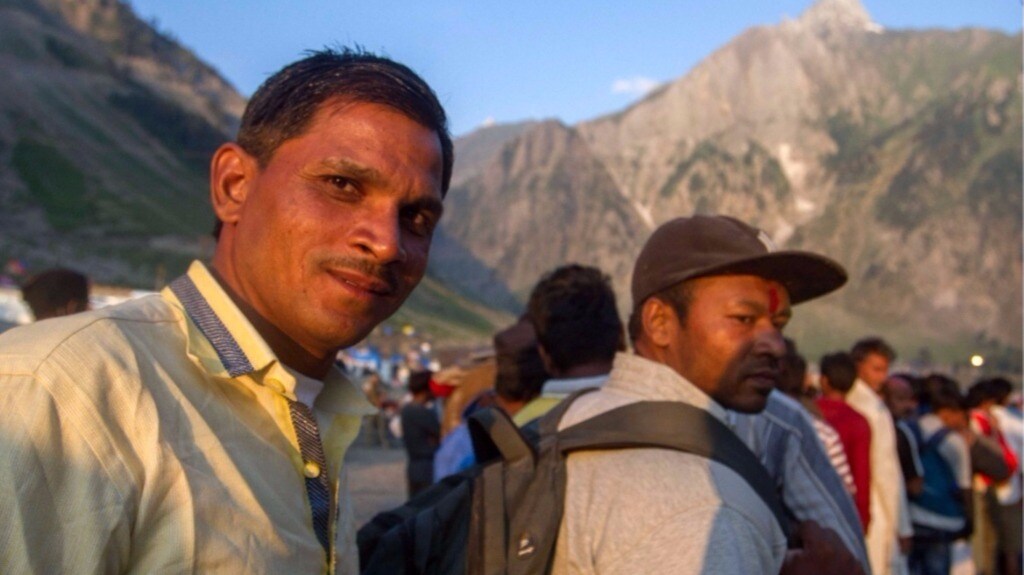 Photographer Javeed Shah spoke with pilgrims who had decided to continue with their journey.
The sentiments they expressed seemed to run on similar lines: That death could occur anywhere, so why not in the home of God? They all had faith not just in divine power, but also the heavy security arrangements — beefed up further after the 10 July attack.
He trained his lens on the pilgrims who had were making their way to the Amarnath Temple, and those who were on the return leg of their journey. He captured the images of the security personnel who had been assigned to watch over them.
Here is a look at what his camera found.
***
A view from the top, of Baltal Base camp — a pitstop for pilgrims undertaking the Amarnath Yatra. After the terror attack of 10 July that left eight dead and 13 injured, a steady stream of yatris — albeit somewhat fewer in number — has continued with the journey.