On Holi, 13 March, students and teachers of Jawaharlal Nehru University were dismayed to hear of the suicide by hanging of an MPhil History student, Muthukrishnan Jeevanantham. While many discourses have come up, none of them is able to give a clear picture of what made him take the final step. On the other hand, from the information that does come up, one is able to get an idea of the harsh realities that students from backward and marginalised communities face in one of the most sheltered, progressive and tolerant-perceived spaces in the country.
The main narrative propagated is that of an institutional murder — in other words, an abetted suicide. It is here that it branches out. The Ambedkarite group of students was instinctively the first to point out Muthukrishnan's Dalit identity, followed by Left groups. They focus on the difficulties he was facing in his department (Centre for Historical Studies – CHS) in getting the supervisor of his choice, and how isolated he felt after spending one semester in JNU. They also mention his troubles last semester in securing a hostel room and getting his fellowship money. These are stated to be due to caste discrimination. In addition, the new UGC regulations regarding making viva marks the deciding factor, and on the proposed seat cut in 2017 as well as the ban on protests at the administration building are said to have created an oppressive and authoritarian atmosphere for him on campus. The Left narrative shares many of these tropes, though it doesn't point fingers at individual professors. The Akhil Bharatiya Vidyarthi Parishad (ABVP) version points fingers at solely the department. Both the ABVP and the Ambedkarites are demanding that an FIR be lodged against some professors in the department, involving charges of abetment to suicide under the SC/ST Atrocities Act – as well as their dismissal, though the latter wish to implicate the vice-chancellor (VC) in addition. The investigation is still pending.
Behind the multiple narratives coming out of Muthukrishnan's death, lies the fact that the matter is sub-judice, and that the exact causes of his suicide/death are not known, nor exactly who it was that abetted the suicide, if so. Each group is keen on getting justice, but they differ on the main culprit with varied amounts of certainty.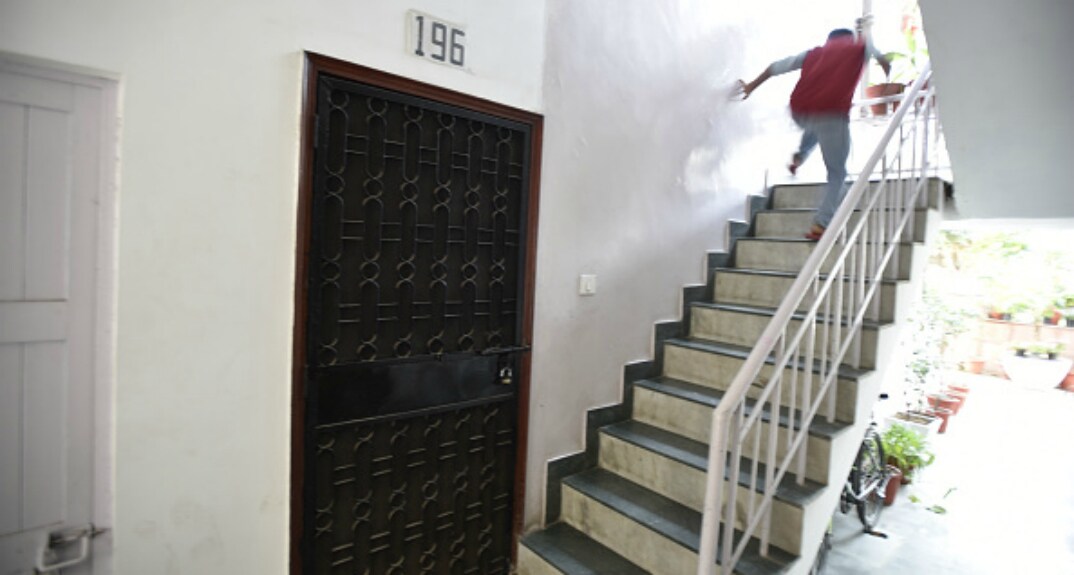 What emerges out of all the political narratives is a large amount of contradictions in the politicisation of Muthukrishnan's death. He was happy to have gotten admission in JNU after several attempts, he had finally received a hostel room, had finally received his fellowship money, he had three semesters out of four remaining in his course, and the new seat cut was not going to apply to him.
While several student leaders have descended on scavenging his Facebook profile for posts against the VC, it needs to be pointed out that his last Facebook post (denouncing inequalities in proposed JNU admission policy, something a concerned member of the student body would post generally about) was from 10 March, a full three days before his death on 13 March.
Umar Khalid and his organisation, Baso, were quick to pick up Muthukrishnan's post to demand the resignation of the VC on this matter: "VC Jagadeesh Kumar must resign from his post, VC and administration are equally accountable and should be held responsible for the policies which have contributed immensely in creating this atmosphere and climate in the campus. The implementation of UGC Gazette was one of the immediate factors contributing to the atmosphere in the campus leading to Muthu's suicide."
A major point of concern is that there was no suicide note recovered. A scholarly man with an interest in activism, and a comrade of Rohith Vemula – is it surprising that Muthukrishnan did not leave behind a letter. The message Muthukrishanan wanted to leave, has not been been left by him – his letter, it seems is now being written by others. His blog was last updated before coming to JNU. In an effort to not be outdone by Bahujan organisations, especially when unelected radicals were playing hardliner, one of the first to politicise the matter was the incumbent union (AISA + SFI, whose bases were eroding over the years). This had also been the case in the Najeeb incident where, despite the fact that everyone went back to their rooms and the crowd was identified, dispersed and properly cautioned of strict action, leaders within minutes of the fighting posted updates giving a personal squabble a communal colour with posts such as "Muslim student lynched in Mahi-Madavi hostel by Sanghi mob" escalating matters to involve political organisations with vested interests, duly increasing pressure on both Najeeb (who was new, and now involved in an incident inflated beyond proportion by others) and the three students he quarreled with (who were then accused of being communal agents and had to seek protection from the ABVP). The next morning, Najeeb went missing.