Five years and countless protests and petitions later, Mumbai's widely contested coastal road project has hit the pause button, albeit tentatively. Earlier in April this year, the Bombay High Court ordered a stay on the reclamation of the coastline by the Brihanmumbai Municipal Corporation (BMC), thereby stopping the construction of the 10-kilometre-long section of the planned coastal road until 3 June.
For the first phase of the project alone, involving the construction of the south section — from Nariman Point to Worli — the BMC will have to shell out Rs 12, 700 crores. The enterprise is said to be one of the largest ever undertaken by the civic body. It aims to divert the congestion on the city's roads and provide an alternative for the bustling Western Express Highway by erecting a 35-kilometre-long arterial road.
Overshadowed by the needs of a thriving metropolis, the vibrant aquatic life found within this shoreline is threatened by the encroaching concrete jungle.
Its fauna includes rare varieties of corals, sea slugs, and fish, among other creatures. It is also the sole source of livelihood for a community of artisanal fishermen, whose catch largely comprises fish and crabs found in the intertidal pools.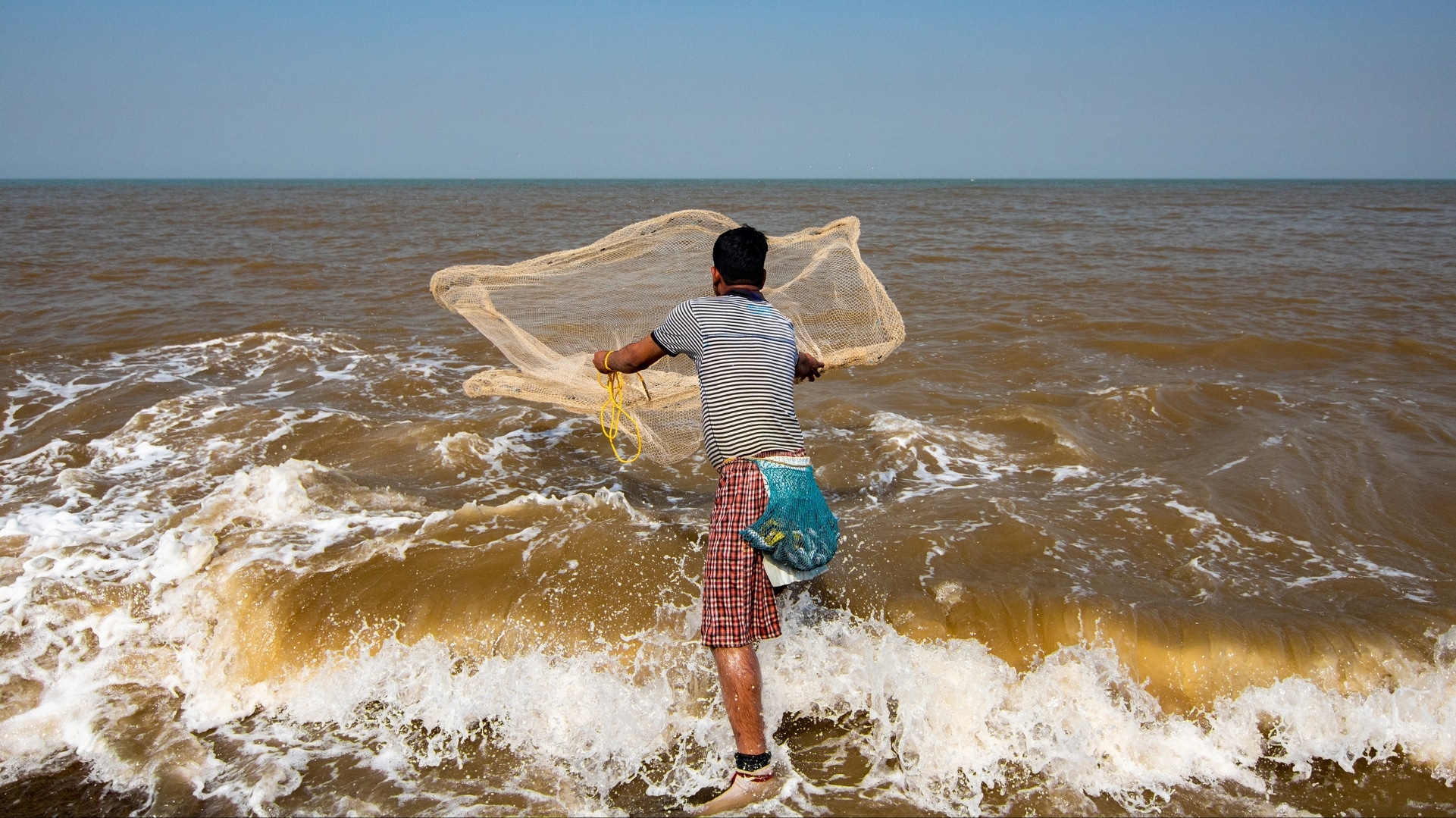 Photograph © Sarang Naik
Several activists have noted that the project could potentially alter the coastal morphology of Mumbai, as it aims to cover much of the intertidal zone, that is visible during low tide and submerged during high tide. From the sandy beaches of Juhu to the rocky terrains near Haji Ali, the 'developmental' venture threatens to 'bury all the animals' under it, and endanger the livelihoods of the fishing communities too.
For the city of dreams, development comes at the price of its marine life.
On 24 April, 2019, The Indian Express reported that an affidavit issued by the BMC states that since "most of the fishing activity takes place beyond the alignment of the coastal road, navigational bridges will be provided to ensure that there is no adverse impact on ongoing fishing activities and that adequate compensation will be provided for traditional fishing."