"In the name of God, the Compassionate, the Merciful
Here lies Saadat Hasan Manto, and with him lie buried all the secrets and mysteries of the art of short-story writing...
Under tons of earth he lies, still wondering who among the two is the greater short-story writer: God or He."
- Manto's epitaph for himself
Over six decades after his death, the literary legacy of Saadat Hasan Manto remains as relevant as ever. Actress-filmmaker Nandita Das' feature film Manto, which is set to release on 21 September and stars Nawazuddin Siddiqui, is a homage to a writer both celebrated and condemned for his fearless, honest writing.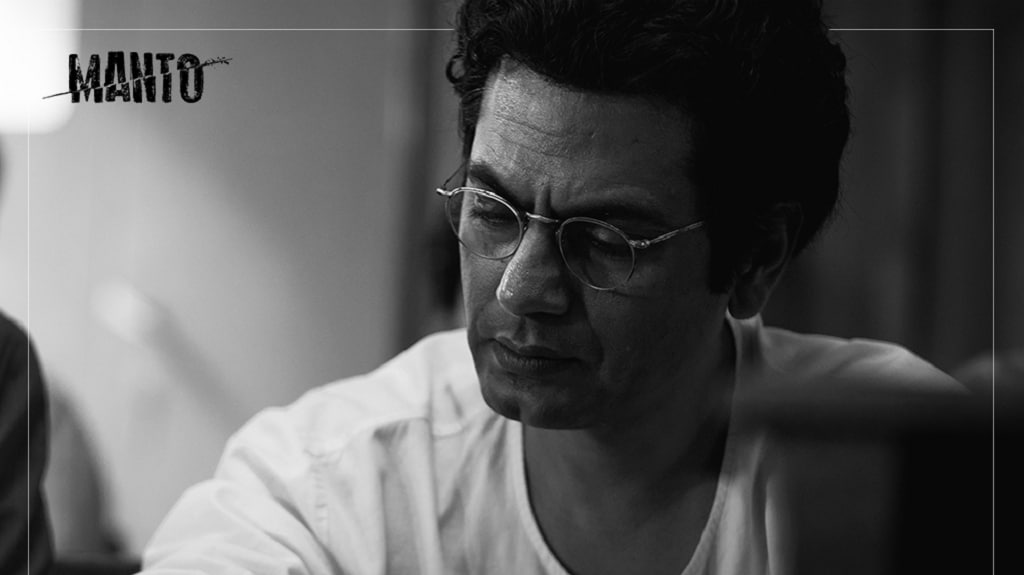 Das calls Manto a "cosmopolitan Bombaywallah", referring to the mix of Hindi and English words he used, despite being an 'Urdu writer'. Manto stayed in Mumbai for a large part of his adult life, moving to Pakistan in 1948 post-Partition. While in Bombay, Manto was both an author as well as a screenwriter for films. In fact, the Hindi film industry greatly influenced Manto's career — just as it did with many leading Urdu and Hindi writers of that era, including Ismat Chughtai, Krishan Chander, Qurratulain Hyder. These writers also spearheaded the Progressive Writers' Movement in India. Manto, however, had reservations about the association and chose not to join.
Manto and his peers were unafraid of expressing the harsh realities of the times; voices of dissent, of course, have never had an easy time, and Manto found himself facing obscenity charges — both in India and Pakistan — for his stories (including Dhuan, Bu, Khol Do and Thanda Gosht).