The bylanes of Kumortuli — Kolkata's famed artisans' colony, located in the north part of the city — may seem dark, narrow and tacky to the casual observer. Come September, however, thousands throng these very alleys, looking for god (and goddesses).
Kumortuli is home to more than 250 artisans; in the weeks leading up to Durga Puja, these artisans get busy shaping idols of the goddess and her four children.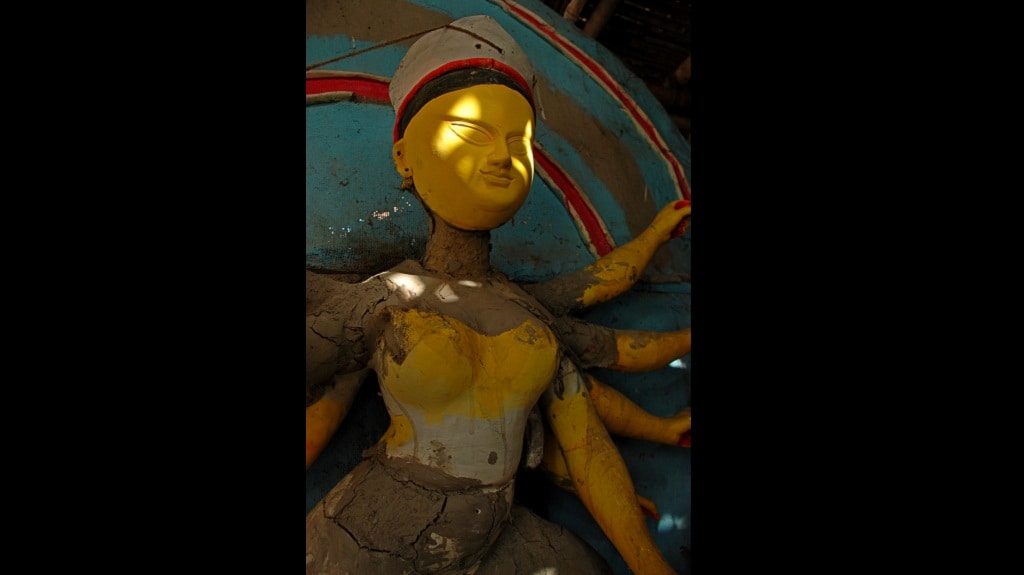 Compelling stories and images emerge from this potters' lane. The artisans of Kumortuli, however, battle a number of issues, not the least being a high incidence of malaria, dengue and diarrhea, lack of drinking water and hygienic conditions, and poverty.
Over the last 30 years, idols made in Kumortuli have travelled across the world. Fame hasn't changed the lives of the artisans in any meaningful way, but still they toil, infusing the carefully crafted deities with the divine.
***
[Below] A man sells accessories for idols of Durga, near Kumortuli.