Editor's Note: Naked display of dissent straddles the boundary that separates fear from revolution. For India's Dalits, this proclamation of dissent has assumed many forms, both passive and combative. It has mutated over the millennia before BR Ambedkar prodded the word Dalit into mainstream consciousness, and transformed anew since then. Some things have not changed — songs remain the sinew of Dalit protest in almost all its configurations. And the lyrics that sew these together continue to serve as a manifesto of resistance. The poems in this series, drawn from Tamil, Telugu, Kannada, Bengali, Gujarati, Marathi and curated by Krupa Ge, founding editor of The Madras Mag, represent the prosody of contemporary Dalit literature. They are accompanied by Chennai artist Satwik Gade's illustrations.
In the 13th edition of this series, meet Kannada poet Manjula Hulikunte. 
Manjula Hulikunte was born in Hulikunte, located in the Doddaballapur taluk of Bengaluru Rural district. She pursued her Masters in journalism from Baduku Community College. In 2016, Manjula won the Dr CV Vatsaladevi Memorial Award conferred by the Karnataka Lekhakiyara Sangha to an upcoming poet in Kannada. She has edited a book discussing the rights of youths titled 'Heading koDi' and her articles have been published in the 'Subaltern Studies' series published by the Karnataka Sahitya Akademi.
Mallika's first poetry collection is scheduled to be released in September 2017.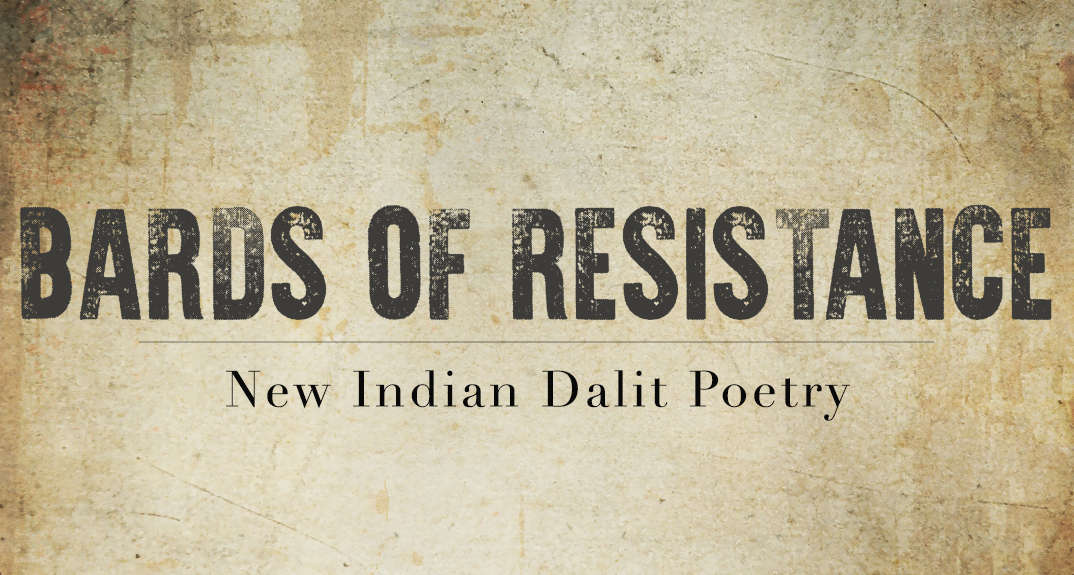 **
ದೇಶ ಹೊತ್ತಿ ಉರಿಯುವಾಗ
ಇವಳು ಸುಮ್ಮನೆ ಪ್ರೇಮಕವಿತೆ ಬರೆಯುತ್ತಾಳೆಂದು
ಯಾರಾದರೂ ಜಾರಿಯಬಹುದಲ್ಲವೇ...
ತಪ್ಪೇನಿದೆ..
ಬೆಂಕಿ ಹಚ್ಚುವವವರ ನಡುವೆ
ಬೆಳಕಿನ ಕುರಿತು ಕವಿತೆ ಕಟ್ಟುತ್ತೇನಷ್ಟೆ..
ಪ್ರೇಮ ಎಲ್ಲರೆದೆಯಲ್ಲಿ ಅರಳಿದ ದಿನ
ಈ ದೇಶದ ಕುರಿತೇ ಕವಿತೆ ಬರೆಯುತ್ತೇನೆ..
ಅಲ್ಲಿಯವರೆಗೂ
ಪ್ರೇಮ, ವಿರಹದ ಕವಿತೆಗಳಿಗಷ್ಟೇ ನನ್ನ ಸಾಲಿರಲಿ
ಸತ್ತವನ ಹೆಣದ ಮುಂದಷ್ಟೇ ಹುಟ್ಟುವ
ದೇಶಭಕ್ತಿಯ ಹುಚ್ಚು ನನ್ನ ಆವರಿಸದಿರಲಿ
ಬಡವರ ಮಕ್ಕಳ ರಕ್ತದಿಂದ ಶ್ರೇಷ್ಠವೆನಿಸುವ ದೇಶಭಕ್ತಿ
ಕಂಡವರ ಅಪಮಾನಿಸಿ ಹುಟ್ಟುವ ದೇಶಪ್ರೇಮ
ಇದಾವುದಕ್ಕೂ ನನ್ನ ಅಕ್ಷರವನ್ನು ಅಡವಿಡಲಾರೆ
ನಾನು ಕನಸುವುದು ಕನವರಿಸುವುದು
ಪ್ರೇಮವನ್ನಷ್ಟೇ ತುಂಬಿಕೊಂಡಿರುವ ದೇಶವೊಂದನ್ನ...
I write poems of love
while the nation is burning.
This might anger a lot many…
What is wrong?
I write poems about spreading light
amidst people who set fire.
The day love flowers in every heart
I will certainly write about the nation.
Until then
let my words be reserved for poems on love and separation.
May I not be filled with the maddening nationalism
that takes wings only before the corpses.
Let my words not be at the service of
a nationalism that is valued more than
the blood of a poor man
a nationalism that feeds itself
by humiliating humans.
I dream and speak only of
a country whose heart is filled with love.