Editor's Note: Video Volunteers, a country-wide community journalism network, is running a series to document instances of patriarchy and gender discrimination in the everyday lives of women across India. Firstpost will reproduce select stories in arrangement with Video Volunteers. V Geetha, feminist activist, author and social historian, introduces the series with an essay on the virulence of daily patriarchy in India. 
***
These are strange, menacing and exhilarating times to be living in. More than ever before, women are visible in public life: not just women from dominant castes and middle class families, but from working classes and oppressed caste contexts as well. Whether they are boarding buses early in the morning to get to work in cities, or hurrying to the next round of meetings held by their local self-help or credit groups; rushing off to study or to do sports, dreaming of work that brings fulfilment as well as money — women across India are caught in a swirl of change. Not all change is salutary. Having to reckon with the downward spin of the agricultural economy which puts a huge burden on women's tasks, especially of being providers, seasonal and permanent migration in search of work, when drought looms large on the horizon, travelling vast distances to make 'useful' marriages that bring monetary gain to their families, and in spite of education and change, having to negotiate their place in their families, on a daily basis – these are equally a part of women's realities.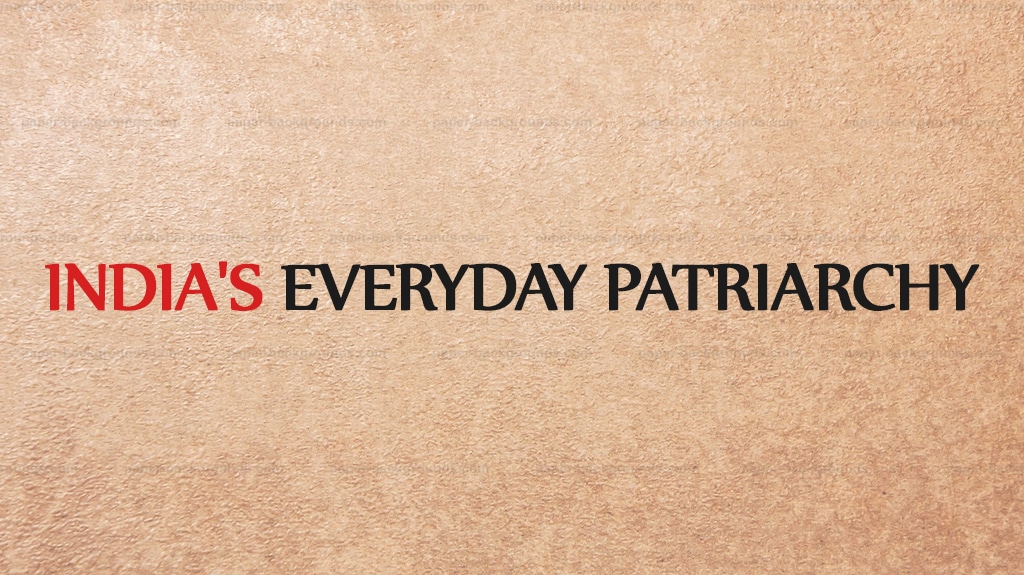 For Dalit women and Adivasi women, the present is especially fraught, but in different ways. Dalit women — always in the forefront of the rural economy, providers and workers in their families, and fighting to educate their children, and to affirm their self-respect in a violent and mean-spirited caste society — find that their attempts to lead a life of dignity and equality are consistently met with rancor and violence. Even as Dalit women enter higher education in larger numbers than before, they find that universities and hostels are hostile spaces, where discrimination based on caste is alive and well, and the administration indifferent, ignorant and uncaring for the most part.
Adivasi women face a different set of problems. In addition to all the issues that come up when they assert their claims to education and mobility in the knowledge sector, a vast majority of them are faced with issues to do with survival. As their living environments come under stress on account of state-backed corporate greed and violence, they are forced to bear the brunt of everyday class struggles, subject as they are to the violence of the state.
Both Adivasi and Dalit women resist, fight back, often at tremendous personal costs to themselves, their families and the community at large, and while they are aware of their sexually vulnerable status they are even more aware of how this is mediated essentially through their social identities.
Women from dominant castes and the middle classes are confronted with a different set of challenges. Present in larger numbers than even a few years ago — in higher education, and media and information technology sectors, determined to be assertive and claim what is due to them, by way of equality in work places and in the public sphere — they confront a world where competitive worth defines all struggles. In such a context, to lay claims to justice invariably translates into a politics that thrives on righteous indignation, and personal hurt. This means that gender becomes the only measure to assess comparative worth and dignity — and class and caste privileges are taken for granted, and the way they play out in an everyday sense is seldom acknowledged.
So, it becomes easy to define the struggle for dignity in terms of encounters with a hostile male world, and to foreground sexual politics to the exclusion of all else.
Not that the realities of male hostility or the tensions that anchor sexual politics are any less destructive, but they are equally shaped by class and caste relationships and this is not something we have worked through. We imagine that oppression is caste-based and class-directed. But seldom do we imagine that privilege too is likewise caste and class anchored and that what we claim is limited by where we are – unless we seek to expand our horizons and are open and sympathetic to justice claims from diverse contexts.