Agastya Ne Kaanam - Part II: Athiruamala - Agasthyakoodam
Read Part I here.
BASE-CAMP RUSH
Dazed from the early wake-up call and still worn out from the preceding day's walk, hands wrapped tight around their shoulders to battle the cold, but also sweating underneath their fleece and shawls, 200 trekkers are awake, causing a 6 am flurry at the Athirumala Base Camp. The punctual ones are already packing their breakfast from the forest canteen (a choice between upma and puri) and leaving camp. Some are rushing between the toilet area and sleeping sheds, while others are huddled around an open tap in one corner, hurriedly brushing.
One batch is having an easy morning, having already climbed the peak the previous day, now passive towards the strain of a 16-kilometre walk back to the base station. For them, the path leads downhill, with plenty of time to stop and bathe at the several waterfalls along the way. For the rest, it is summit day.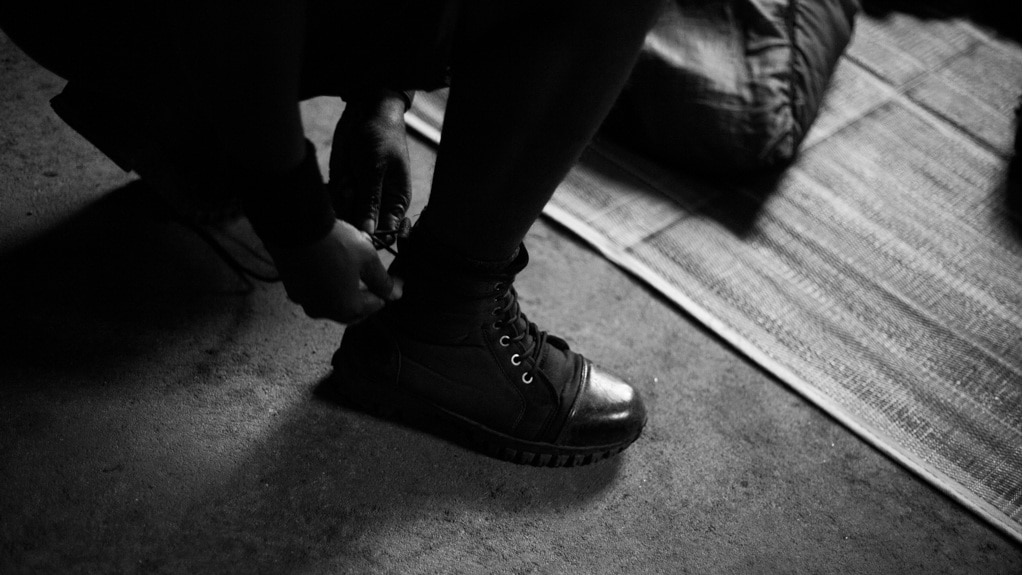 The previous day's walk has caused minor damages to their hiking accessories. The frame of Cicily's spectacles has broken after falling, which she is taping up, while the sole of Sachithra's shoe has torn out, forcing her to climb in flip-flops. Nisha is counting the chocolates and oranges left from yesterday as Sulfath and Meena leave the base camp and catch on to the trail.
But peering behind the kitchen sheds, the apex point of Agasthyakakoodam is distinctly evident. The unclouded forecast prediction lends some respite to the steep, 70-degree rope climbs which will follow.