In the scorching March heat that makes the middling Mumbai winter seem like a distant memory, Mohammed Aslam stands beside his 'patra' — a portable water tanker — waiting for his next order. Aslam is a 'mashaqwallah', which translates into water-bearer or carrier.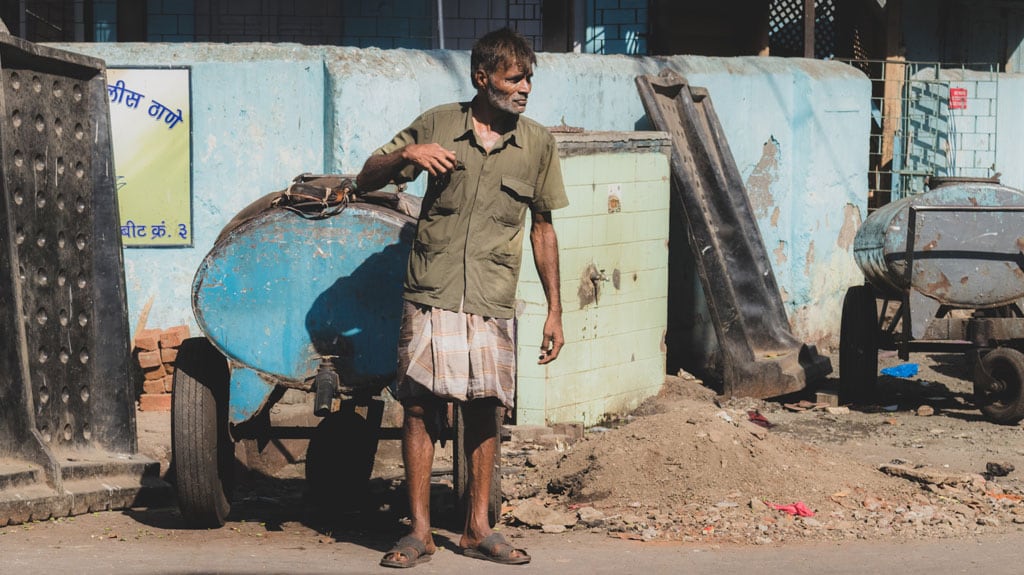 Aslam belongs to the Bhishti tribe; the community that's historically associated with the profession of supplying water. The water is stored in a goatskin bag, known as 'mashaq' — that's where those who practice the trade get their name from.
​
Being a mashaqwallah was once considered a respectable profession. Generations from within the same family would ply the trade, the responsibility passing down from parent to child and so on.
Aslam, like others in his community, followed his forefathers' footsteps in becoming a water-carrier.