Editor's note: Ads for fairness creams continue to proliferate on our TV, computer and smartphone screens. In magazines and newspapers. Just a few shades lighter, and one might attain anything, these creams promise. That dreamed-for job, the wished-for romance, admiration from all and sundry. Our lives would turn around — if only we were fairer.
Illustrator Tara Anand and poet Anoushka Agrawal offer a perspective on how deeply colourism — differentiating among people on the basis of their skin tone — affects us all. Their project is called 'Shade Card'. It's being republished here in Firstpost.
Text by Anoushka Agrawal; illustrations by Tara Anand.
****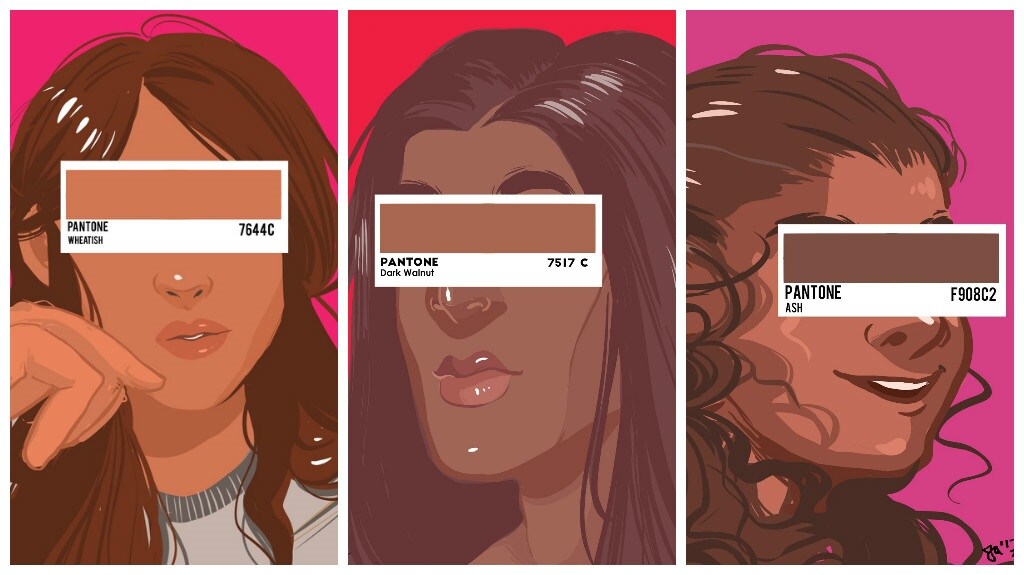 As a dark-skinned girl, speaking about colourism was always very important to me. I realised a lot of Indians don't really understand the term, and wanted to do something creative that would make them understand it. When I discussed this with Tara, she came up with the name 'Shade Card' — a series of poems accompanied by illustrations that bring to light real-life experiences Indian girls have had with complexion. We wanted to cover all shades, not just the darker ones, to show just how much importance Indian society gives to complexion and appearance.