This story is part of a series on the everyday heroes of rural Maharashtra.
"Look at these photos carefully. Do you think people can call me apang [disabled] now?" says the 58-year-old Kiran Bavadekar, a resident of the Nigave Dumala village in Karvir taluka of Maharashtra's Kolhapur district, while showing his wrestling photographs. "Why are disabled athletes not allowed to compete with the normal ones? It's like casteism in the world of sports [sic]," he adds.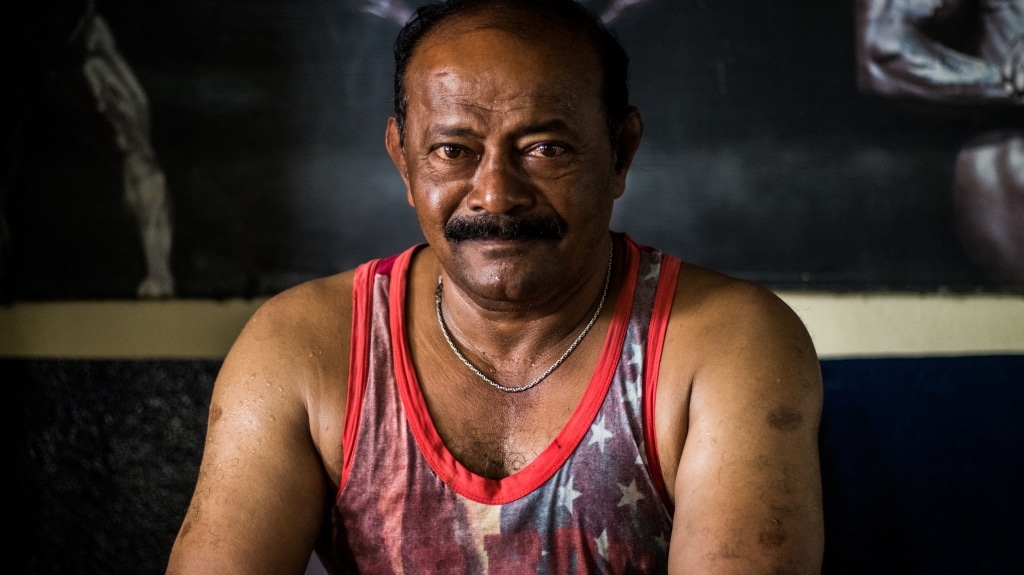 At the age of three, Bavadekar started suffering from polio in both the legs. Today, he is an athlete, wrestler, body-builder, swimmer, coach, farmer, and a cashier in the bank. He has won 15 medals at the national level, 38 at the state level and seven other prestigious awards for his overall achievement in weight lifting, bodybuilding, 50 and 100 metres freestyle swimming, discus throw, shot put and Javelin throw. "What is the use of all these certificates? I don't even want to frame them on the wall. What good will it do to anyone?" he asks boldly. From the childhood days, Bavadekar's dream has been to fight the 'disabled' and 'handicapped' label. "A lot of athletes win medals at Paralympics, but why don't we talk about their hardships and life?" he asks.