It is often extremely bizarre how stories, anecdotes in random conversations leave a considerably deep impression in our minds. Sometimes, so much so that we start pursuing them as a challenge, as another exciting story and most importantly, another experience. More so, if one is a journalist by profession, a tad (read: extra) bit inquisitive one, like me. I remember the celebrated photographer Chirodeep Chaudhuri once mention a chapter in Amit Chaudhuri's book Calcutta: Two Years In The City [Penguin India, 2014] which has a picture of a man photographed with his dead wife in the eeriest fashion. But what is even more astounding is the fact that the picture was taken in a studio in Kolkata's Hooghly area, minutes before the dead wife's funeral. Amit Chaudhuri, in his book, writes about it saying, "Pictures of this kind are unusual, but not unheard-of," and that is what piqued my interest and I embarked upon this journey to find one (or more) of these 'photographers of the dead'.
***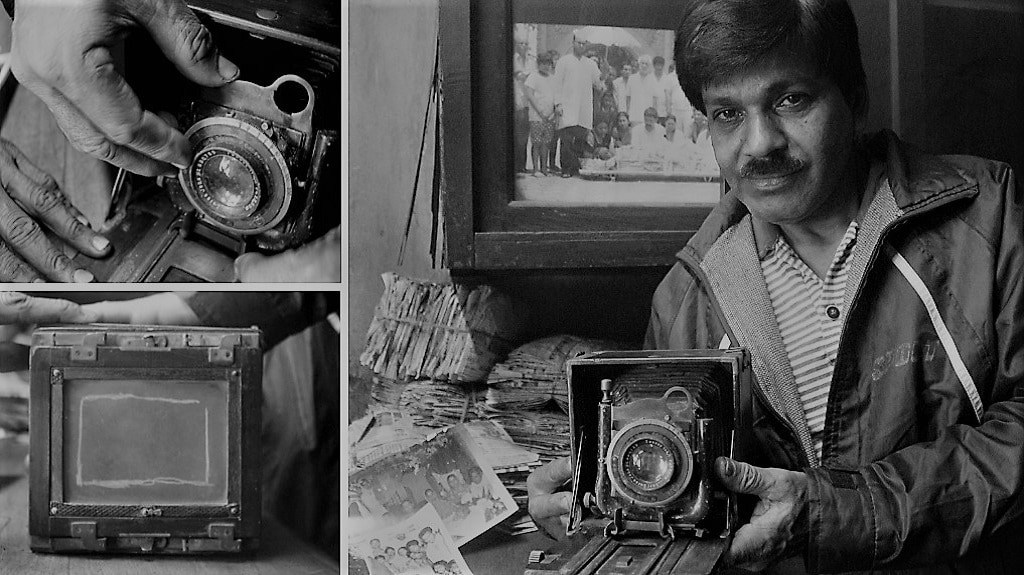 Death, in India, is often seen with the lens of spirituality and mysticism. West Bengal, in fact, the entire belt of eastern Uttar Pradesh, Bihar, Orissa, Assam, is considered a hotbed for practices like necromancy, sorcery etc. There are many tales of how funeral grounds, especially during the night, would become notorious sites for tantriks and cult groups who would engage in cannibalism and consumption of illicit drugs and liquor. Keoratala cremation ground, one of Kolkata's largest, was once one of these haunting grounds where people would hardly ever come except for conducting the last rites of their deceased near and dear ones.
In this Keoratala crematorium, were once a set of five photographers whose daily job was to shoot pictures of dead bodies — day in and day out. As morbid as it may sound, it was a popular and flourishing business in the area. Shanti Ghosh, aged 57, is probably one of the last from the quintet who still can be seen at Keoratala, once in a blue moon. He doesn't shoot pictures anymore; he just comes to his shop once a week, or sometimes even less frequently, to check his its condition, which is no less than around 200 years old.