Editor's Note: Naked display of dissent straddles the boundary that separates fear from revolution. For India's Dalits, this proclamation of dissent has assumed many forms, both passive and combative. It has mutated over the millennia before BR Ambedkar prodded the word Dalit into mainstream consciousness, and transformed anew since then. Some things have not changed — songs remain the sinew of Dalit protest in almost all its configurations. And the lyrics that sew these together continue to serve as a manifesto of resistance. The poems in this series, drawn from Tamil, Telugu, Kannada, Bengali, Gujarati, Marathi and curated by Krupa Ge, founding editor of The Madras Mag, represent the prosody of contemporary Dalit literature. They are accompanied by Chennai artist Satwik Gade's illustrations.
In the sixth part of this series, meet Bangla Dalit author Jatin Bala, whose poems hold truth; the truth of a life oppressed by social machines. His works include Jeebaner Naam Jantrana (The name of Life is Pain) a poetry anthology, Nepo Nidhan Parba (Nepo Slain Episode) selected short stories, Aamriter Jiban Kotha (Life of Elixir) a novel, Dalita Sahitya Aandalan (Dalit Literary Movement) a collection of research articles, Vanga Banglar Dui Mukha (Two faces of Broken Bengal) — a collection of short stories among others. His works appearing in this column have been translated by Jaydeep Sarangi. He has received the Nitish Smriti Sahitya Award, Kobi Nikhilesh Smriti Award, Sahittyik Moni Mondal Smriti Award, Dabdaha Patrika Award and Ambedkar Literary Award by The University of Calcutta.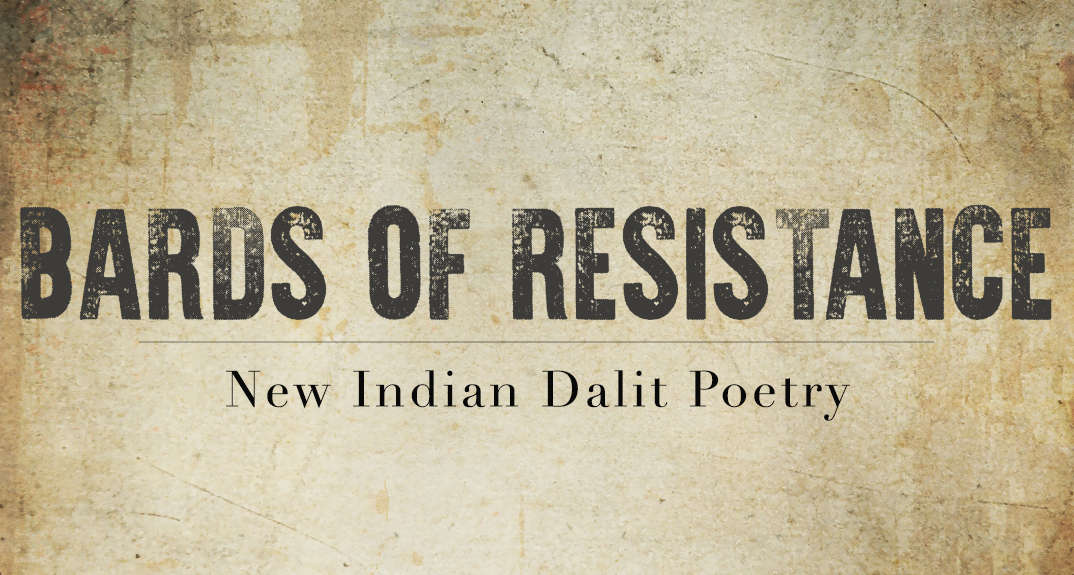 I was born in Parhiyali, Manirampur in Jessore in the then East Pakistan on 5 May 1949. Partition forced my family to immigrate to India, and take shelter in refugee camps. I had to live in three refugee camps in West Bengal under dismal conditions. My poems capture life's black holes at different points; the life of a refugee struggling for survival. I have experienced two-fold marginalisation: as a Dalit and as a refugee.
My poems are not just the experiences and realisation of life, rather, through them I am moving towards freedom, not just physical, but also spiritual. My journey in life is nothing to something. At present, I am the owner of 22 books, my latest being Stories of Social Awakening: Reflections of Dalit Refugee Lives of Bengal, edited by Jaydeep Sarangi, Authorspress, New Delhi.
ঘুরে দাঁড়িয়েছি
অত্যাচার আর অবিচারে
অসংখ্য দিন গেছে কেটে,---
লাখো লাখো গেছে প্রাণ,
আমাদেও কুঁড়েঘরে---
এখনও জমাট আঁধার---
চোখে তবু স্বপ্ন অফুরান।
আঘাতে আঘাতে
আমাদেও ভেঙেছে ভুল,
চেতনায় এসেছে জোয়ার---
ওঠো, জাগো এবার
এই তো সুবর্ণ সময়
শতাব্দীর আঁধার পেরিয়ে যাবার।
অনেক ঘাম আর---
চোখের জল ঝরিয়ে---
রক্তের নদী সাঁতরে একসাথে
আজ ঘুরে দাঁড়িয়েছি---
অন্যায়ের মুখোমুখি---
নির্ভীক আমরা, অস্ত্র নিয়েছি হাতে...।
WRITING BACK
I lived so many years
Under heavy torture and injustice
So many lives lost
In my tiny hut
Full of inky dark
But eyes spark in dreams.
Pain to pain, I move
We erased us
Conscience brought us back, like high tides.
Arise, awake for once
We can cross the country's dark
Passing our sweat and tears
Swimming across the river of blood.
Together, we turned back.
Face to face with the machine
We are a brave brand,
Weapons in our armoury.
Translator's note: This poem is loaded with the experiences of a Dalit refugee in Bengal. He thinks he is in 'no-where land'. But he has dreams and potential to tide over all of the odds in life. He prepares himself to 'write back' with a discourse of power and vitality.