Picture this: You are going tribal home-hopping, watching a war dance in one home and a harvest dance in the next. In your hand is a bamboo mug, filled to the brim with rice beer brewed in these very homes.
This warm and exhilarating experience was part of our itinerary while visiting the Hornbill Festival in Kisama, near Kohima, the capital of Nagaland. It allowed us to be part of a world where nature once reigned supreme, where pride was a matter of life and death, and where the locals tell their own stories.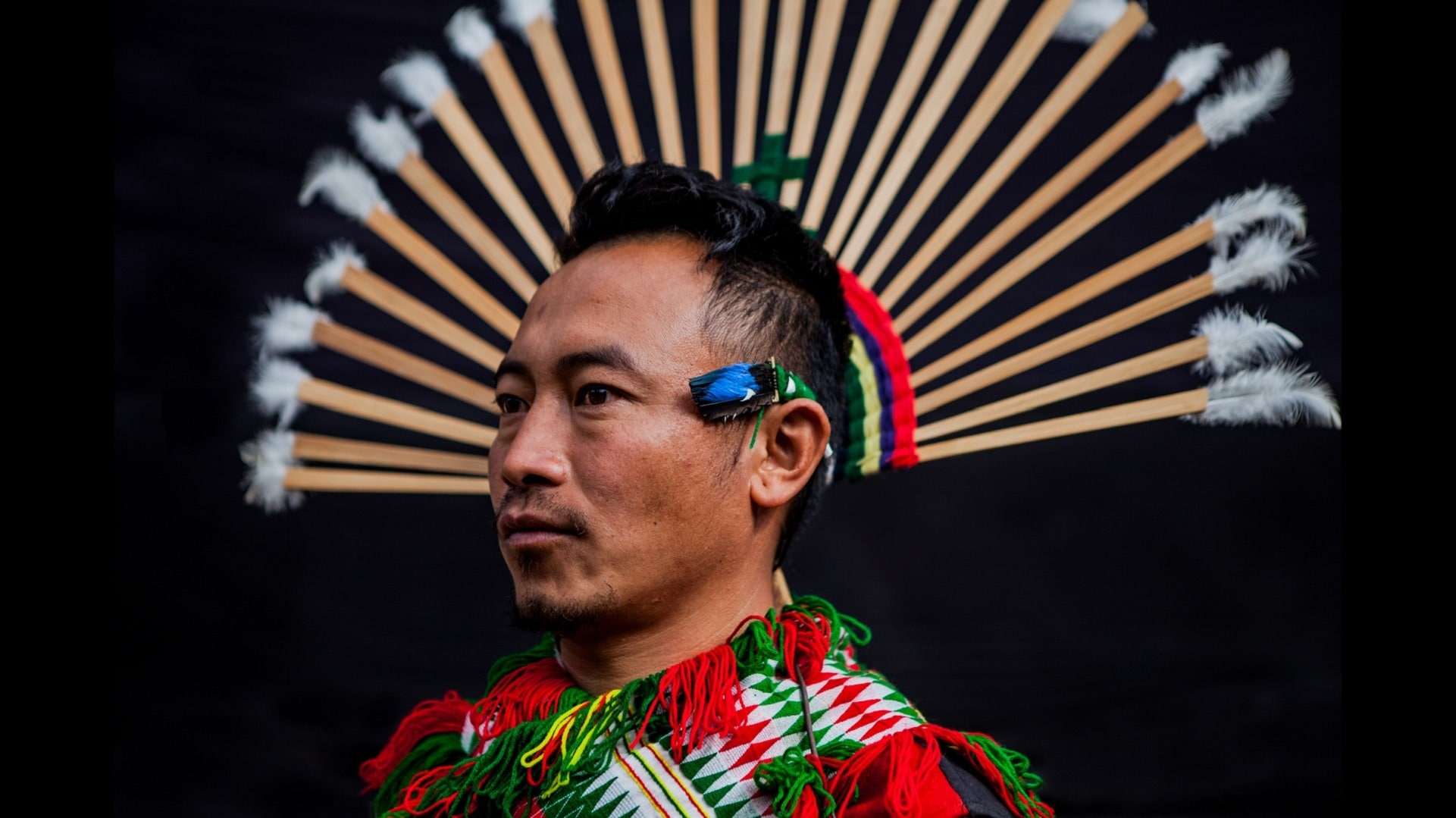 (A man of the Chakesang tribe all set for their performance at the Hornbill Festival, Nagaland, India)
Visiting the Hornbill Festival was a last-minute decision. In its 18th year now, it is the most popular festival in the North East, and the busiest tourist season for Nagaland. All of this meant that most hotels in and around Kohima were booked out. Not knowing what to do, we contacted Holiday Scout, a local travel company based in the region. It took their magic wand to find us tents in a campsite in Kisama. Of all the campsites that spring up here for the Hornbill Festival, this one was closest to the venue.
"Head to the morungs before the event begins," we were advised by the camp organisers. At that point we had no idea what the morungs were or what to expect on the festival grounds and around. A totem pole led us in the direction of the morungs. Our first glance in this direction told us we were about to enter a world unlike anything we had experienced before.
Morungs — a world in themselves
Spread out on three different levels were wooden house-like structures with massive roofs made of dried grass and leaves. In the front was ample open space lined with bamboo benches. The entrance to each of these houses was decorated with symbols, some of which we recognised (replicas of animal skulls) and some we didn't (fantasy creatures). A board announced the name of the tribe of Nagaland that the morung belonged to — Ao, Chakesang, Rengma, Sangtam, Konyak and several others. Outside each of these morungs were young boys and girls looking resplendent, dressed in brightly coloured traditional attire. And behind it all, a hill covered in green was painted 'Naga Heritage Village'. It was a beautiful place to be in.